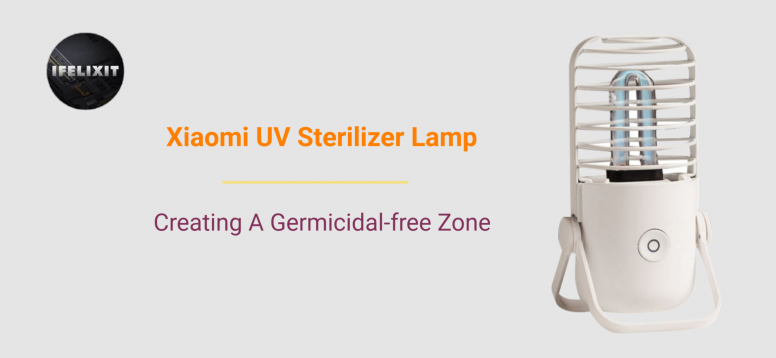 Hei Mi fans,
Wassup everyone? Hope to find everyone in high spirits and healthy during this pandemic time. Today, I am gonna review the Xiaomi UV Sterilizer Lamp to foster a good #Hygiene to #SanitizeYourHome and stay #Hygienic to #StaySafe in light of the contagious Covid-19 as a preventative measure.
Xiaomi UV sterilizer lamp is an extremely useful device to sanitize our homes, cars and whichever place you could think of. As the bacteria and viruses are not visible to our naked eyes, hence we need a gadget to guarantee us our safety. In addition to that, it's handy and compact in size.
Eliminate bacteria in confined spaces designed with 3 dial plates and 6 pointers with Japanese Quartz movement to make it have accurate time, a low level of error and reliable performance as well as make you easy view the accurate bacteria are ubiquitous in the home environment, this sterilizing lamp can penetrate into small spaces, even wardrobes lacking sunlight, airless toilets and the dead ends of washing machines that are difficult to clean you can use sterilizing lamps to eliminate stubborn 53 bacteria.
Equipped with the Dual sterilization technology uses UVC ultraviolet ray and Ozone dispersion dual tube system. Ozone is a powerful oxidizing compound that can degrade pathogenic organisms such as bacteria, feces and completely disinfect. The remaining ultraviolet disinfecting feature will kill bacteria and viruses by destroying their DNA and RNA, preventing reproductive and infectious functions. Only after 30 minutes of work, the lamp disinfection efficiency is fast and accurate to 99.9%. According to experimental studies, lamps can kill 5 common bacteria like Staphylococcus aureus, Escherichia coli, Pseudomonas aeruginosa, Candida albicans, Staphylococcus albicans.
It's very simple to use and can be applied for many purposes, disinfecting lamps kill bacteria, making your eating and drinking safer. In a humid bathroom, lack of sunlight is where the most potential bacteria, using disinfection lamps to completely eliminate the bacteria in this area. In the living room, where many visitors are visiting, the use of disinfection lamps helps kill bacteria and ensure the health of your family members.
As for battery life, it is powered by a 700mAh large-capacity lithium battery and regular micro USB charging interface, easily charged with any available charging cable. Each full charge can be used 1-2 times, reducing problems when charging frequently. Besides, the working voltage of the lamp is 3.7V, completely safe as an electrical equipment.
"Realizing the Mi Fan's Dreams"
Trending threads