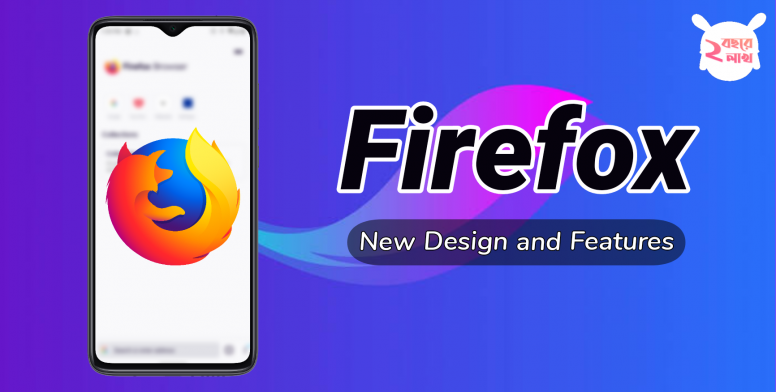 Assalamu Alaikum, Dear Mi Fans
Greetings from Mi Community Bangladesh Tech Team. Mozilla Firefox is among the most popular alternatives to Google Chrome for both mobile devices and desktops. Mozilla has been working on a brand new version of Firefox for Android, nicknamed 'Fenix,' for over a year at this point. The new codebase slowly trickled down from Preview to Beta, and at long last, the aging stable browser is now receiving the update.

Mozilla for Android entered the maintenance phase to focus on developing an entirely new version without a new codebase instead of updating the existing one. Firefox for Android hasn't received a major update since July last year and is now making a jump straight from version 68 to 79. Compared to the older version, there's a more modern interface with a bottom address bar, an updated GeckoView engine with improved performance, more privacy options, Collections (tab groups), dark mode support, and other changes.

Changelog:

New Tabs Tray.

Perform voice searches from the address bar.

Icon now shows up in the address bar when Reader mode is available.

More add-on support.

Enhanced Tracking Protection is set to Strict by default.

You can now sort your logins by name or last-used date.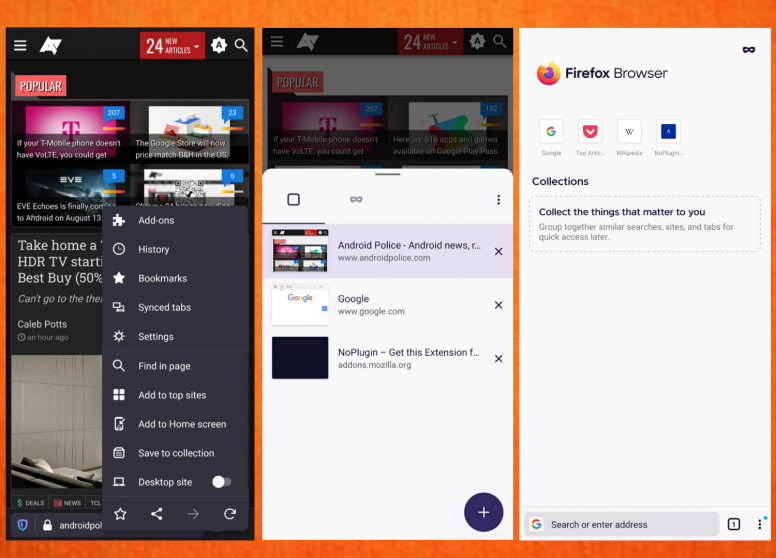 Among the new feature, Firefox 79 for Android brings a clean and modern UI. The codebase and thus, the functionality is the same as the Preview builds but one feature that's lacking on the stable build is proper support for add-ons. That's a significant downgrade, even if the handful of supported options are some of the most popular choices. Here's the full list:

uBlock Origin
Dark Reader
HTTPS Everywhere
Privacy Badger
NoScript Security Suite
Decentraleyes
Search by Image
YouTube High Definition
Privacy Possum


While this isn't a complete surprise, it is disappointing that the extension ecosystem on Firefox on Android is now minuscule. While it is understandable that the complete migration of add-ons to the new codebase requires time, release without proper support is bound to disappoint those who like to use specific extensions avidly. If you want to continue using those add-ons, you may have to stick to the older version of Firefox for Android. But if you're among those who want a cleaner and faster browser experience, you can go ahead. Firefox v79 is now rolling out on the Google Play Store.

Source: (1),(2)






Stay Home, Stay Safe and Stay Healthy




✪ About Mi Community Bangladesh:

Country's largest Tech Community Mi Community Bangladesh is the hanging out place for all the Bangladeshi Mi Fans. Here we share the latest news and happenings about Xiaomi in Bangladesh. All official product launch announcements, sales updates, event registrations, and other news and conversations related to Xiaomi Bangladesh are also published on this platform. More importantly, this is where we can interact with the like-minded Mi Fans like you!

Download The Mi Community App