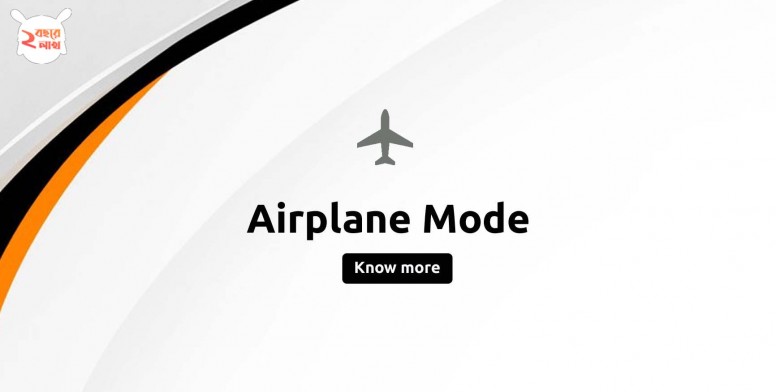 Dear Mi, Fans,
Hope you all are fine. Today we are going to discuss a very interesting topic - Airplane Mode - in our Xiaomi phones. This has been developed and implemented to comply with the aviation regulations. Now, let's have a details of the matter.

What is Airplane Mode?
It's a mode that turns off the wireless functions of your smartphone (or tablet). When you turn this setting on, usually by finding the plane icon and tapping it, airplane mode turns off the cellular voice and data connection on your phone. Often, it also disables Wi-Fi and Bluetooth and turns all back as they were when it is disabled. Recently, Windows 10 has implemented the Airplane Mode to use safely laptops while travelling by airplane.

Airplane mode is called "airplane mode" because it was designed to make your device safe to use during a flight. The radios inside your device could emit electromagnetic interference. That interference could affect the operation of the instruments and equipment on the plane. Or, according to the Federal Aviation Administration (FAA), it could even disrupt service in cellular towers on the ground.

Why Airplane Mode?
By turning off phone's cellular service and Wi-Fi, you make the device safe to use in an airplane, as per federal regulations and airlines' rules. In the case of the iPhone, at least, Apple makes it pretty clear that airplane mode is there to enable users to "comply with airline regulations."

It has been several reported that mobile phones can really interfere with navigation equipment or with the performance of an aircraft. Nonetheless, the Federal Communications Commission (FCC) wants you to switch your phone to airplane mode when you fly. The FCC is more concerned about the implications for cell towers on the ground. The FCC warns that phones 40,000 feet in the air could pick up service from multiple cell towers, crowding networks and disrupting service.

What features you can use in Airplane Mode?

Since airplane mode blocks your connection to cellular networks, you won't be able to make phone calls, send text messages, or use FaceTime in iPhone. Usually, you won't be able to do anything that requires an internet connection because airplane mode will also shut off your Wi-Fi connection. However, the FAA updated its guidelines in 2013 to allow passengers to use Bluetooth and Wi-Fi connections.

So if your airline has Wi-Fi on its planes (or if you have Bluetooth devices that you want to use during your flight), you can still use Wi-Fi and Bluetooth when your phone is in airplane mode. You'll just need to switch them back on manually after turning on airplane mode. Using those capabilities, you can connect to in-flight Wi-Fi or use your favorite wireless headphones while the plane is in the air.

When you need to use airplane mode?

You should switch your phone to airplane mode when you fly, perhaps before boarding the plane. But there are also some other situations when you might want to use the setting, even if you're nowhere near an airport. Switching on airplane mode is a great way to save battery, particularly if you're spending time somewhere with poor service anyway. And switching your phone to airplane mode can also enable it to charge more quickly, it is proven and if you don't know, just have a try.

You can even use airplane mode to force yourself to stop being distracted by Facebook, Instagram, or whatever app you repeatedly check on your phone. Plus, you should trun it on before you hand over your phone to your kids to watch a movie or play a game. It's always suggested that children before age of 18 should not be using smart devices. It will not only prevent them from calling anyone, but will also keep notifications from interrupting whatever they're doing on your device.

Let us know, how much you are benefitted with this feature in the comment section.


You maybe interested in:


Coronavirus (COVID-19) Advisory:

Wash your hands frequently
Stay Home, Stay Safe

Maintain social distancing
Using gloves when you're going to the market / super shop.
Use a face-mask as much as possible.
Using Dettol / Savlon when doing laundry.
Use the sanitizer and tissue to clean Home or office door locks and handles and then use.
Clean children's toys, kitchen utensils, dining tables, chairs, etc.

Avoid touching eyes, nose and mouth

✪ About Mi Community Bangladesh:
Country's largest Tech Community Mi Community Bangladesh is the hanging out place for all the Bangladeshi Mi Fans. Here we share the latest news and happenings about Xiaomi in Bangladesh. All official product launch announcements, sales updates, event registrations, and other news and conversations related to Xiaomi Bangladesh are also published on this platform. More importantly, this is where we can interact with the like-minded Mi Fans like you!
Download The Mi Community App

Rate