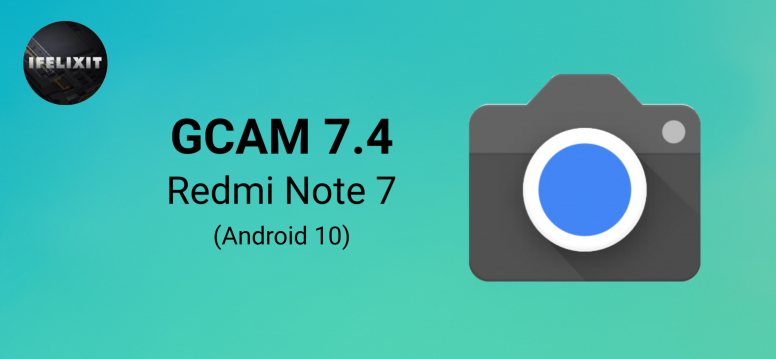 Hei Redmi Note 7 fans,
Wassup? Hope to find everyone in good spirits. Today, I am going to share the trending Google Camera Mod with Redmi Note 7 fans, the Google Camera 7.4 modded for non-pixel 4 devices.
Let's recap the features of the Capture all with 48MP AI Dual camera. The more pixels, the clearer the picture. The Redmi Note 7 uses an all-new 48MP sensor, that's four times the pixels of a typical 12MP phone camera. In 48MP mode, a single pixel measures just 0.8μm, resulting in resolution nothing short of astounding. Configured with 48MP+5MP AI dual rear camera and 1.6μm 4-in-1 Super Pixel.
Why GCam?
Google Camera which is commonly known as GCam is only officially supported on Google's Pixel devices which can be reverse-engineered and modified to make it compatible with other phones. With the contribution of popular modders, we can get innumerable configuration parameters and internal algorithms to achieve much sharper snapshots in low-light environments and experience the Google HDR+ innovation to achieve a much clearer, greater definition and in addition to that, it supports .xml configs which can acquired from other users or GCam enthusiast. In other words, we as users can further Improve the camera results and quick updates from the respective device modders.
GCam 7.4 for Android 10
As the saying goes, Never miss a moment with Google Camera, and take fantastic pictures using new added features Automatic DND mode while using video-recording, Astrophotography added on Night Sight to allow you take a picture of the Milky Way with one tap, now comes with 4K video resolution quick toggle between 1080p and 4K with auto, 24, 30, 60 fps frame rate to choose from and brings 10X zoom for videos. Let's check out the standard features:-
The Google Camera settings outlay.
More Advanced settings at your disposal.
HDR+ Enhanced, Motion on the Camera mode, meanwhile the 4K Ultra-high resolution with variable frame rate up to 60 fps.
Face retouching feature for portrait and selfie, Astrophotography with the Milky way newly added feature with the RAW mode as standard. Next, let's try it out and see the output of the new GCam!
Installing GCam for Mi Note 10
Next, once downloaded, go-to your File manager, click the downloaded MGC_7.4.104_Parrot043-v1.apk OR click & install right from the floating message from the screen pull-down notification. Enable "Allow from this source" options followed by clicking "Install" to accept the installation of Camera. You can click "Cancel" during the installation if you think MGC_7.4.104_Parrot043-v1 is not for you. After the Mi Security check, click "Open" and Walla!, it's launching flawlessly. Now you can start shooting at will. Next, allow all required permission for MGC_7.4.104_Parrot043-v1 to function.
Note: A clean install is required to avoid functional issues. Always Uninstall previous GCam, Install new GCam and Clear data of new GCam mod.
GCAM video & photo sample
For the video, I adjusted it to 4K resolution at 60fps, and to test, I zoomed right up to 10X but the grain increased and the pop-up to remind you of the Automatic DND mode while using video-recording.
Camera mode
Camera Mode Zoomed
Using Night Sight, details are vividly seen.
Low light using Camera Mode.
Camera threads
Rate