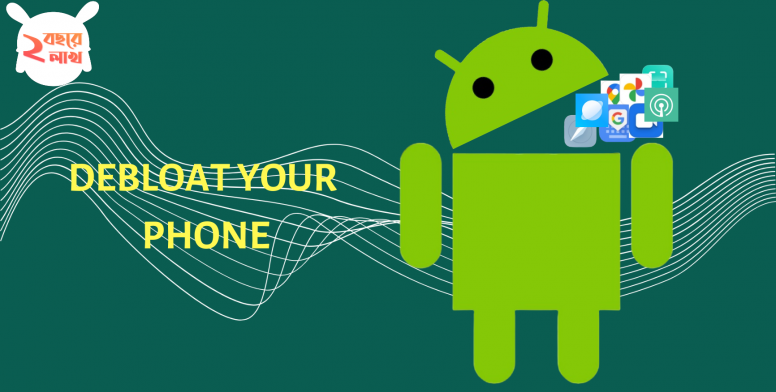 Assalamu Alaikum
Hope all of you are well by the grace of Allah. Our devices come with many pre-installed apps. Often, we just don't need many of these apps. But, they are using your phone's extra storage, battery and other resources which is unwanted. These are called bloatwares. Generally, we need root access to uninstall these bloatwares which is a rather complicated process for many ordinary users. So, here I am going to talk about a way to uninstall those unnecessary system apps without rooting your phone.


Guide to Uninstall Any System App

❖ If you are using Windows, first install the USB drivers for your device (Google has a list of some

universal USB drivers here

). You won't need this step on Linux or MacOS.

❖ Download the ADB binary for your particular OS (

Windows

,

Mac

,

Linux

)

❖ Extract the zip file into a folder that you can quickly access.

❖ On your phone, go to Settings and tap on

About Phone

. Find

MIUI version

and tap on it 7 times to enable

Developer Options

.

❖ Now go to

Additional Settings

and then enter

Developer Options.

Find

USB Debugging

and enable it.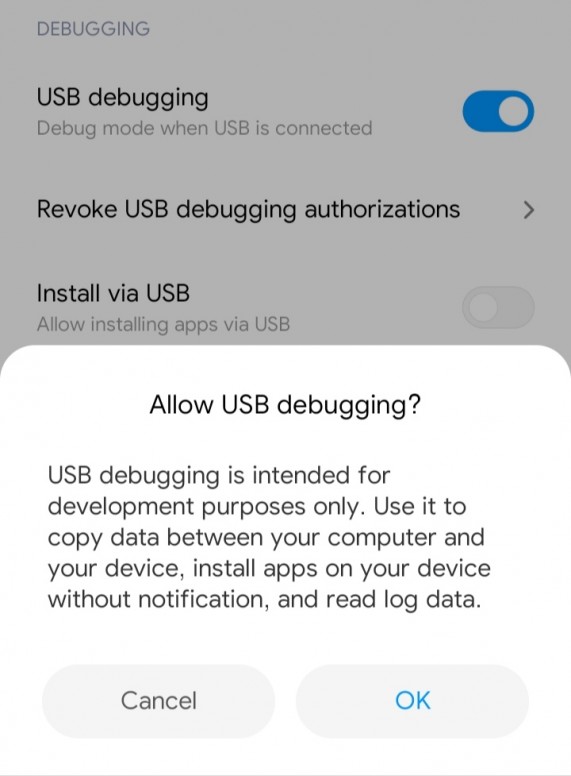 ❖ Plug your phone into the computer and change it from "
No Data Transfer
" mode to "
File Transfer
" mode.
❖ On your computer, browse to the directory where you extracted the ADB binary.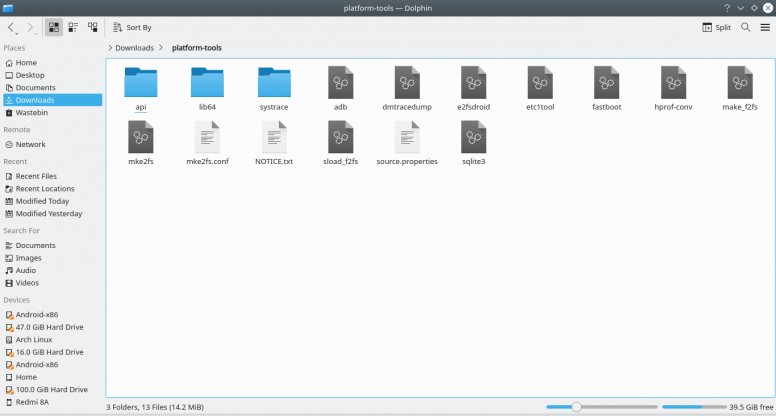 ❖ Launch a Terminal/Command Prompt in your ADB folder. For Windows users, this can be done by holding Shift and Right-clicking then selecting the "open command prompt here" option.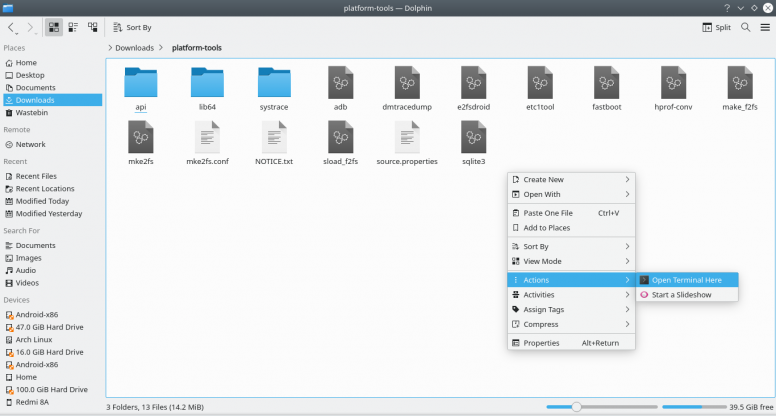 ❖ Once you're in the command prompt/terminal, enter the following command:
❖ You will see that the system is starting the ADB daemon. If this is your first time running ADB, you will see a prompt on your phone asking you to authorize a connection with the computer. Grant it.
❖ Now if you re-run the adb devices command, the terminal will print the serial number of your device. If so, then you're ready to move on.

❖ Enter the following command:
❖ Execute the following command to find package names. Replace OEM/Carrier/App Name with your device manufacturer or the developer of the system app you wish to uninstall.
pm list packages | grep 'OEM/Carrier/App Name'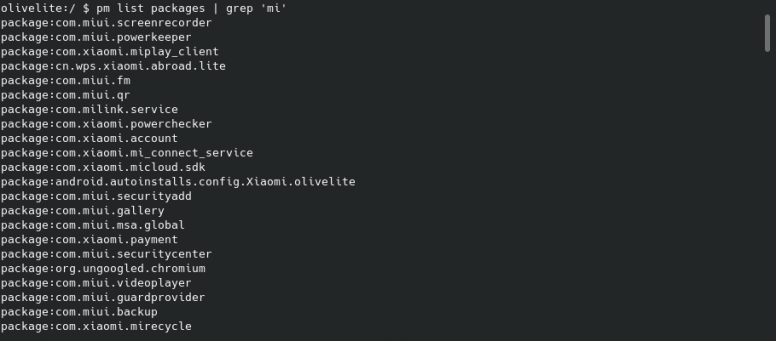 ❖
ALTERNATIVELY
: You can also easily find the package name of an installed system application by installing the
App Inspector
app on your phone.
Step 1: Find the app you want gone. (eg. "Compass")
Step 2: Find the package name under the App Name (eg. "com.miui.compass")
❖ Execute the command like below to uninstall a specific system application.
pm uninstall -k --user 0 name of package

As a word of warning, uninstalling system applications can be dangerous so please know what you're getting rid of before you complete these steps. Failing to do so could result in your phone becoming unusable until you perform a factory reset. Of course, by removing any given system application, another system application that may depend on it may also break so be careful what you remove.
But if something does go wrong, you can always perform a factory reset to bring things back to the way they were. However, there's an even easier way to bring back an app you uninstalled, here's how:
How to Re-Install an Uninstalled App

❖ Open a command prompt or terminal window, and enter the following command:
adb shell cmd package install-existing name of package
This works because applications truly
aren't
being
fully
uninstalled from the device, they are just being uninstalled for the
current user
(user 0 is the default/main user of the phone). That's why, if you omit the "–user 0" and "-k" part of the uninstall command, the command won't work. These two flags respectively specify that the system app will only be uninstalled for the current user (and not
all
users, which is something that requires root access) and that the cache/data of the system application will be preserved (which can't be removed without root access).
This guide has been shown to work on a number of devices. Try it out on your device and let us know how it goes in the comments below!
Source: XDA Developers
Also read:
Special Thanks to Admin - mnnahid Bhai and Super Moderator rayhanh Bhai for guidance, assistance, and always encouraging us to be the best of ourselves.
✪ About Mi Community Bangladesh:
Country's largest Tech Community Mi Community Bangladesh is the hanging out place for all the Bangladeshi Mi Fans. Here we share the latest news and happenings about Xiaomi in Bangladesh. All official product launch announcements, sales updates, event registrations, and other news and conversations related to Xiaomi Bangladesh are also published on this platform. More importantly, this is where we can interact with the like-minded Mi Fans like you!
Rate