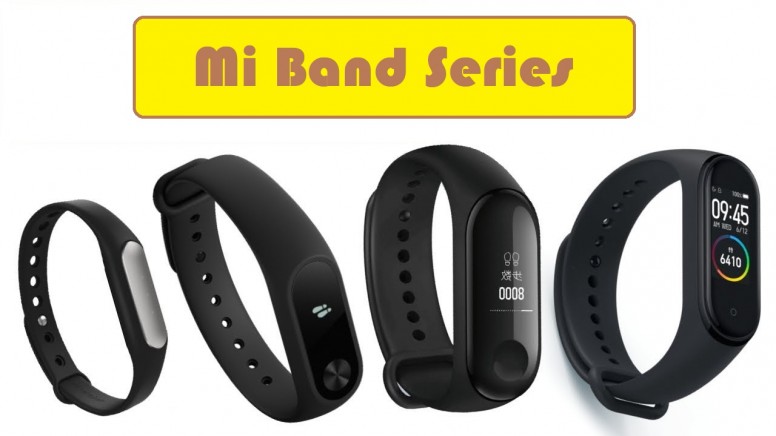 1. What Is Mi Band Series Subforum?
Mi Band Series Subforum is a place for Mi Band users to discuss about their issues, concerns, queries related to Mi Band and to share tips, tricks, guides and information regarding Mi Bands.

2. Is Everything Allowed To Be Posted In Mi Band Series Subforum? Are There Any Rules For Posting Threads?
Everything stated above can be posted in Mi Band Series Subforum, but there are some simple rules to be kept in mind while posting. All kinds of advertising, spamming, using abusive languages, racism, nudity, joking about political issues or personality, hurting sentiment of any person or community and posting vulgar threads are strictly prohibited. These type of threads along with those threads which do not come under definition and do not comply with Content Policy in Mi Community will be deleted and action will be taken on the author as per the Content Policy in Mi Community

3. What Type Of Threads Can Be Posted In Mi Band Series Subforum?
Please search before posting any thread.
Here you can post a discussion threads, pros and cons related to Mi Band features and other related interesting topic worth discussing about.
Any latest / interesting information can be posted. But information related to MIUI, Xiaomi Phones and new device launch must be posted in relevant sections.
You can ask queries related to Mi Band Series.
If above described types does not match with your post, you can post same in other relevant subforums.

4. Guidelines To Post A Thread In Mi Band Series Subforum
To get good response to your threads, here are some guidelines to keep in mind before posting any thread. You should first have a clear idea about what you are posting. Select a 'Title' to your thread which is easy to understand and can clearly convey the topic of the thread. For the topic / discussion threads, express your idea about which you want forum members to discuss in a short paragraph. Include an image or two in the thread which is related to the topic you are posting, so that readers can quickly and easily understand the thread. Keep the thread clean, simple and easy to read. Use same font size, color & style in the whole thread (except for title/headings/sub-headings) [Font Size 3 is recommended for better view]. If your thread contents are copied from any other websites, please give credits to the author at the end of the thread or add the source link of the original post. Look for any spelling mistake and grammatical errors before posting the thread finally.

The threads can be posted in the following sub categories:

Announcements: This is generally used to provide important information related to Mi Band Series

Discussion: For threads which you want to discuss with people in the forum. Note that a discussion normally will not have an absolute answer, and can be discussed for a long time.

Reviews: For threads which you shared as opinions about Mi Band Series, whether it's your own reviews or others (blogger or tech site) reviews.

Tips: For thread which you want to share your useful tips, tools that help ease our life or any tutorials about Mi Band Series.

Others: For thread which has nothing related to the above thread types mentioned.

Q&A: In this section you can ask your queries related to Mi Band Series.



5. Mi Band Series Subforum Management Team
Note:
The rules and guidelines are subject to modification whenever necessary.
For any problem or information please tag above mentioned Super Moderator or Moderator, we will try to solve your problem.

Disclaimer:
Mods are not responsible if you don't read the rules and don't follow the rules. If your thread or post gets deleted and if you get any warnings or ban, then only you will responsible for that. Don't ask for unnecessary questions in PM, and don't fill unnecessary complains because all the rules are stated clearly. Please read the rules beforehand. Thank You!
Regards,
Mi Band Series Sub-forum Management Team