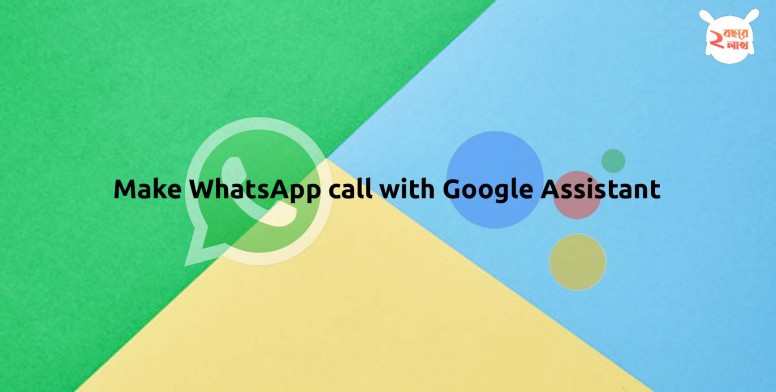 Dear Mi Fans,
Hope you all are fine and fit. WhatsApp is a very popular social app these days. Google's Google Assistant has evolved very much over the past years. We know that we can generally call by giving voice command to Google Assistant. We also can call using WhatsApp by the help of Google Assistant. Today we are going to share you with how you can do that.

Generally, you have to say the name of app - WhatsApp and the contact person name to make the call. The general format for calling using the Google Assistant is:

Video call:

Hey Google, make a WhatsApp video call to [contact-name]
Hey Google, video call [contact-name] on WhatsApp

Audio call:
Hey Google, make a WhatsApp call to [contact-name]
Hey Google, call [contact-name] on WhatsApp


Let's have a look at how they works: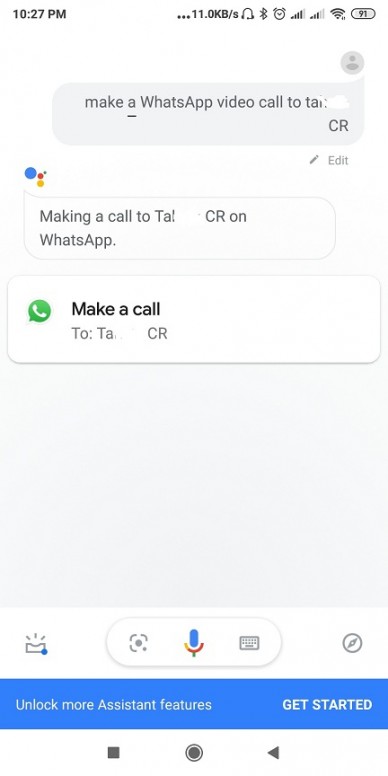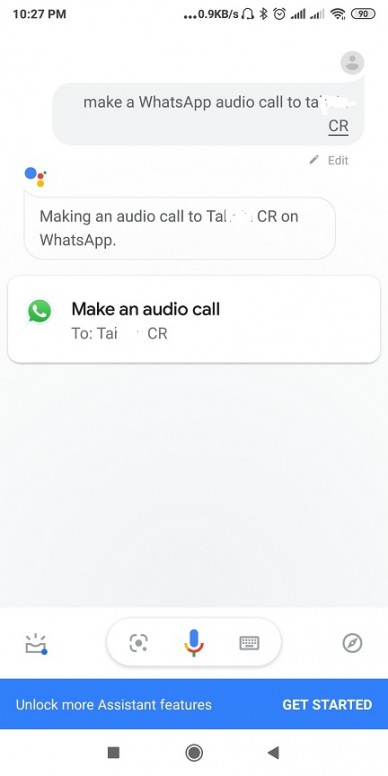 If you do't mention "WhatsApp" in your command, it'll make call using Google Duo by default. So, be careful in giving command. To make the commands faster, you can set nicknames to your contacts. Let's see what happens when you do not mention "WhatsApp" in your command: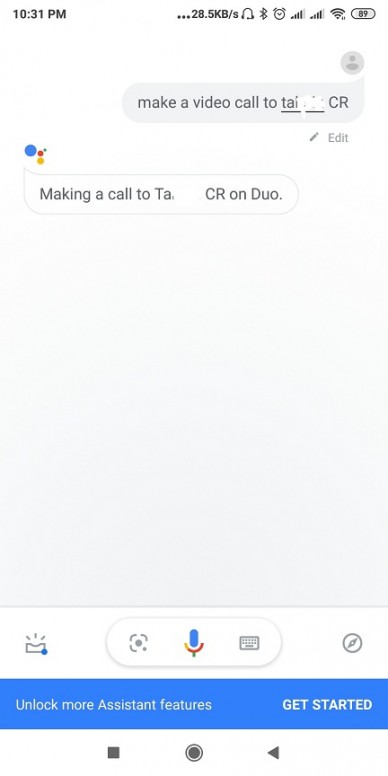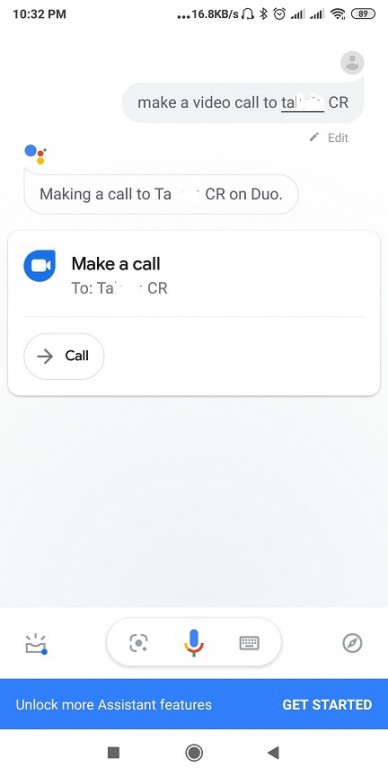 Now, if you don't have Google Duo installed in your device, then this will be shown: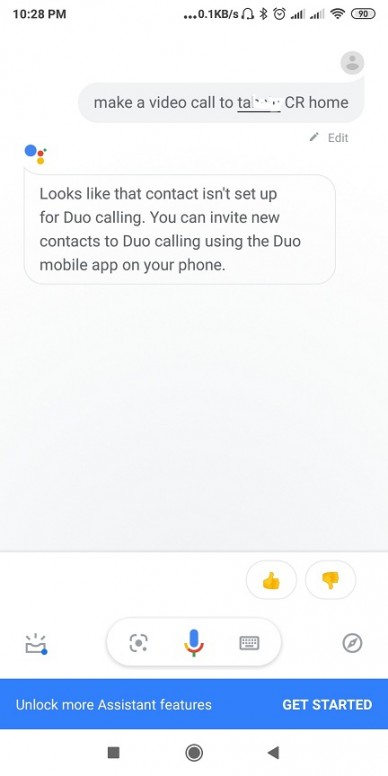 If the number you are trying to call using WhatsApp, is not using WhatsApp app, then the following will be shown: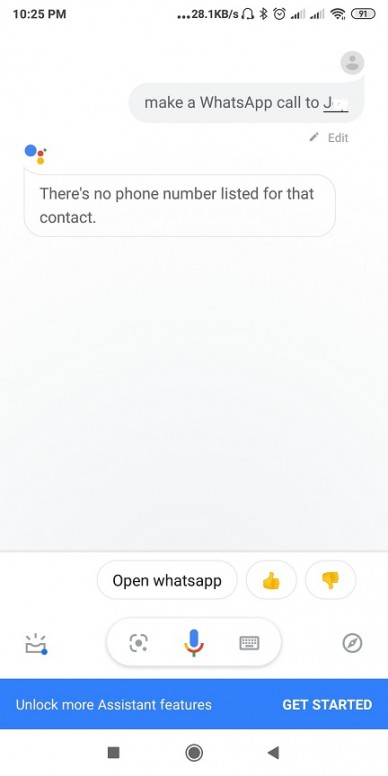 In addition, having multiple WhatsApp numbers might ask you for which number to call. So, you can easily now call using Google Assistant to call using WhatsApp.

Let us know how was your views in the comment section.

Coronavirus (COVID-19) Advisory:
Wash your hands frequently
Stay Home, Stay Safe

Maintain social distancing
Using gloves when you're going to the market / super shop.
Use a face-mask as much as possible.
Using Dettol / Savlon when doing laundry.
Use the sanitizer and tissue to clean Home or office door locks and handles and then use.
Clean children's toys, kitchen utensils, dining tables, chairs, etc.

Avoid touching eyes, nose and mouth

✪ About Mi Community Bangladesh:
Country's largest Tech Community Mi Community Bangladesh is the hanging out place for all the Bangladeshi Mi Fans. Here we share the latest news and happenings about Xiaomi in Bangladesh. All official product launch announcements, sales updates, event registrations, and other news and conversations related to Xiaomi Bangladesh are also published on this platform. More importantly, this is where we can interact with the like-minded Mi Fans like you!
Download The Mi Community App