The Mi Power Bank is designed for unprecedented convenience. Your Qi certified smartphone will be charged in no time.
Forget the hassle of plugging and unplugging cords.


Charge Wireless and Wired
You can simultaneously charge two mobile devices at the same time or even the power bank itself.
Get the convenience you need on the go.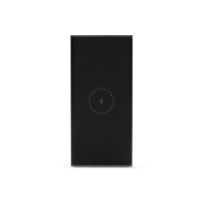 Two-Way 18W Fast Charging

This power bank supports 18W Fast Charge on both the USB-A output port
and the USB-C input port making it a reliable travel companion.


Thoughtful Design, Necessary Functionality

Non-Skid Wireless Charging Surface

Lightweight and svelte, this Mi Power Bank is quite the looker. The non-skid
wireless charging surface looks smooth while offering absolute charging comfort.



Seamless Compatibility
Certified by Qi



The Qi magnetic inductive technology is used by devices world over. The Mi Power Bank can charge all
Qi compatible devices, so you never have to worry about it.

Price: 2,4499 INR

Thank You So Much
Follow: LM Basu