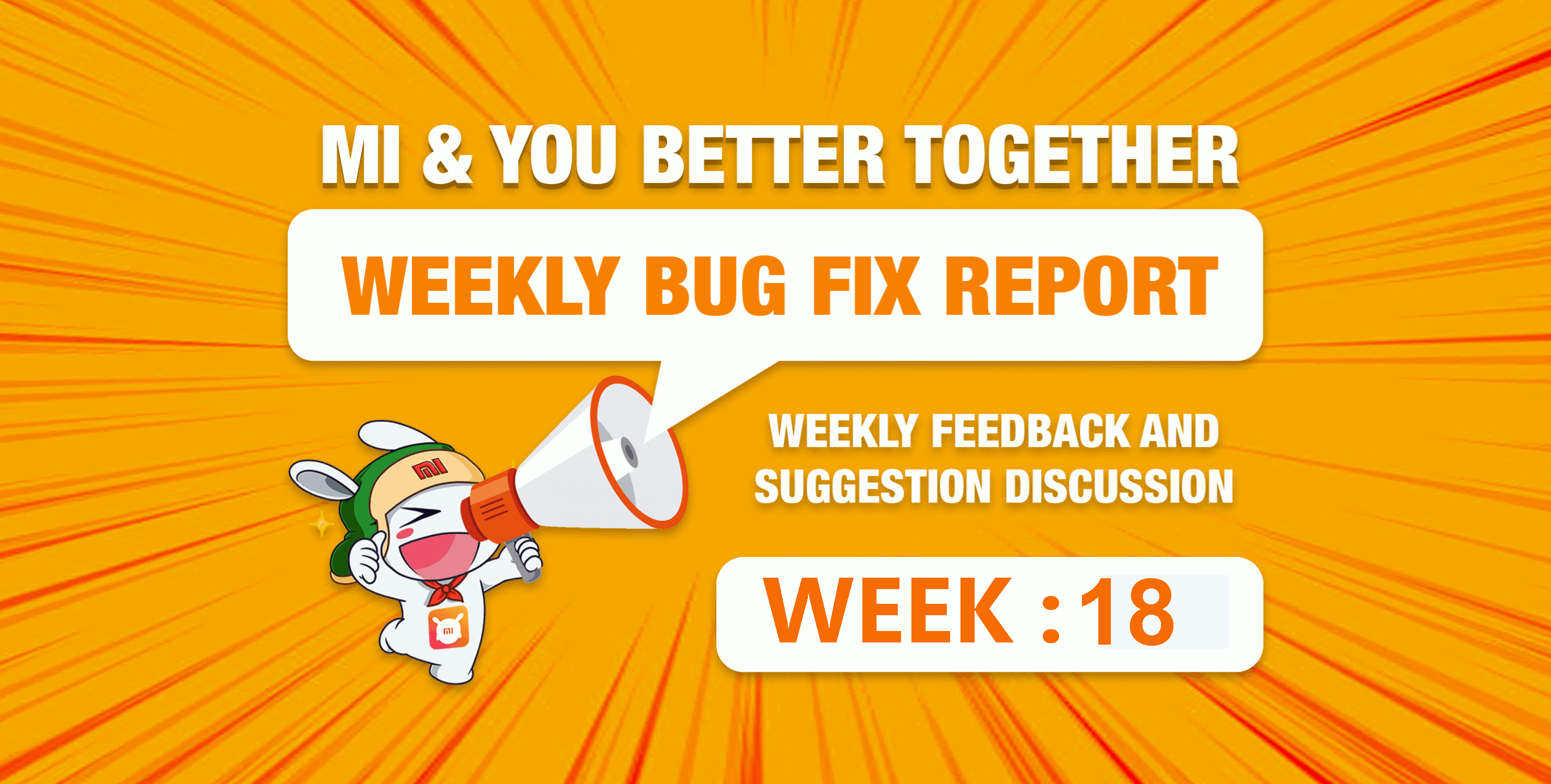 Hello Mi Fans,
Welcome to our brand new series "Weekly Feedback and Suggestion Discussion". When asked about the secret of Xiaomi's success, the answer is largely robust Mi Fan base. Mi fans have shared their excitement, input, and advice from day one and help create a unique Xiaomi culture that spans the globe. We welcome users to participate in our product development and advancement. In fact, Xiaomi users improved the MIUI system and with many users. The best part of Xiaomi is its ability to let fans be part of their family and listen to them. Appreciation for our Mi Fans comes from the very top.
Weekly Bug Fix Report:

Can't Sign out Mi Account and can't turn off find device All devices, Issue fixed on the server side.

Cannot download Super Wallpaper
*Mi 9T Pro
V12.0.1.0.QFKMIXM
*Mi 9
V12.0.1.0.QFAEUXM
Issue had been fixed and updated automatically from user side.

Calendar does not work
*Mi 9
V12.0.1.0.QFAEUXM
Calendar app Fixed this issue on 6/24.


Thanks to Admin Elaine for helping us to make this Weekly Bug Fix Report.

Note: Your comments will not be counted as a bug report because this is Weekly Bug Fix Report only. You can submit your report in Feedback Subforum to get a quick solution about your issue under a relevant category.