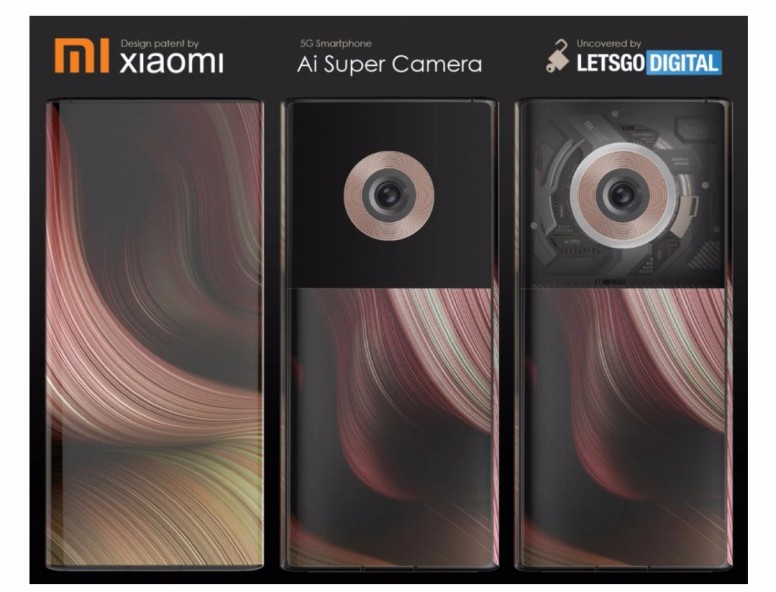 The said patent was filed by Xiaomi on January 19, 2020, but the documentation, as well as images, were only published today (July 10, 2020). They were unearthed by none other than the patent experts at LetsGoDigital.

According to the patent, this smartphone will have an all-around display but the top portion of the rear will have a single giant 108MP camera with a zoom lens. The company even calls it "AI Super Camera".

There are two designs for the same device, one in black color and another with transparent panel showcasing the internals, which could be mere placeholder plastic material like on the Mi 8/Mi 9 Explorer Edition.

There's only one physical key (power button) and a secondary mic at the top, whereas the bottom houses the speaker, primary mic, and USB Type-C port.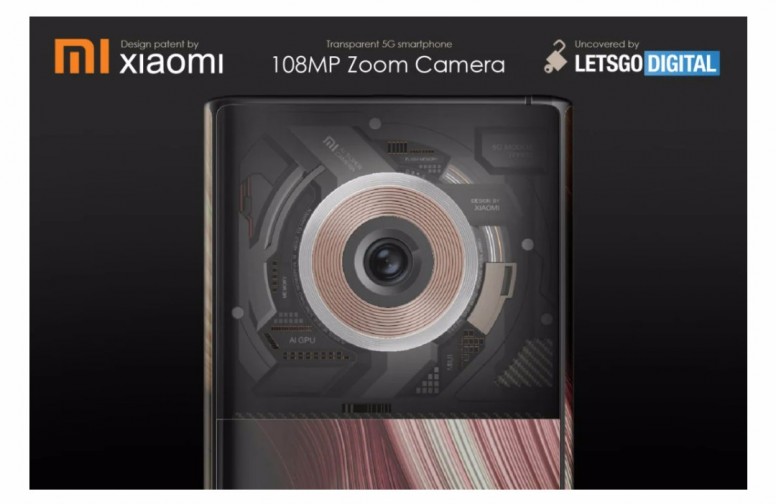 The patent also reveals it to be a 5G phone but there's no mention of the chipset used. But the transparent edition does describe "5G MODEM IVY 650", which is not a real thing. Other texts inside the phone include "AI SUPER CAMERA", "108MP MEGA SENSOR ZOOM LENS F/2.0 – 5.0", "AI GPU", "MEMORY", "MIUI", "DESIGNED BY XIAOMI", and "ALWAYS BELIEVE SOMETHING WONDERFUL IS ABOUT TO HAPPEN".

Anyway, it is not known if this handset will ever see the light of the day. Even if it does, we don't expect Xiaomi to sell it.

Source: Let'sGoDigital