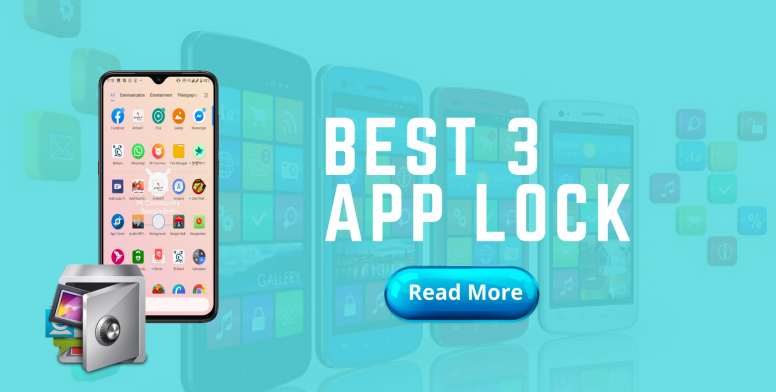 Dear User
App Lock is a very essential thing for android users. But Google doesn't provide it. So we need to use a third-party app. Lest see the best 5 App Lock for your device.

FingerSecurity
The feature-rich app lets you lock apps via fingerprint and you can enable the improved protection features to make sure that parts of the app and the app's data aren't visible in the recent screen. There's also the advanced security option to prevent uninstalls. The app also lets you set a time out, which is the delay in re-locking apps, along with options to theme the fingerprint indicator, and more.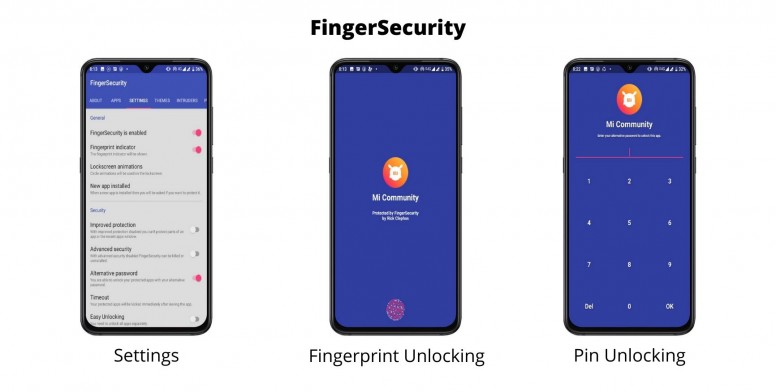 Download FingerSecuritiy
Size: 9.6 MB

Perfect AppLock
Perfect AppLock lets you secure any application on your device with a PIN, pattern, or a gesture password. Apart from the third-party apps, you can lock up your Wi-Fi, Bluetooth, and internet data. It has a "Screen Filter" feature where you can manage screen brightness of individual apps and a rotation lock to prevent unwanted screen rotation. Just like other lock apps, the built-in camera can take a photo of the intruder after three failed attempts.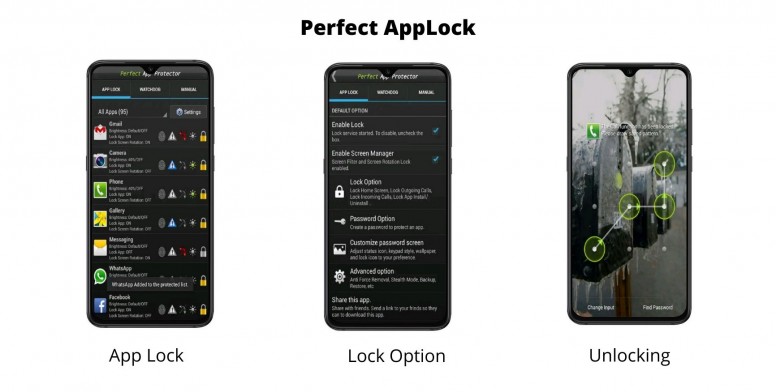 Download Perfect AppLock
Size: 7.0 MB

Smart AppLock
It's a very amazing app. It's very lightweight and does not bring any kind of ads whatsoever. Not on the lock screen or inside the app. The app is fully updated and compatible with on-screen fingerprint sensors. It basically means that the developer behind the app updates the app regularly to make it compliant with the newer Android APIs and devices. If you are wondering if this app locker blurs the app preview in the recent menu then sadly, it doesn't do that due to system restrictions and that is acceptable. As for the app, it's fairly clean and does not bring any bloatware. You can set a screen lock pattern or simply use your native fingerprint sensor that is already stored on your smartphone.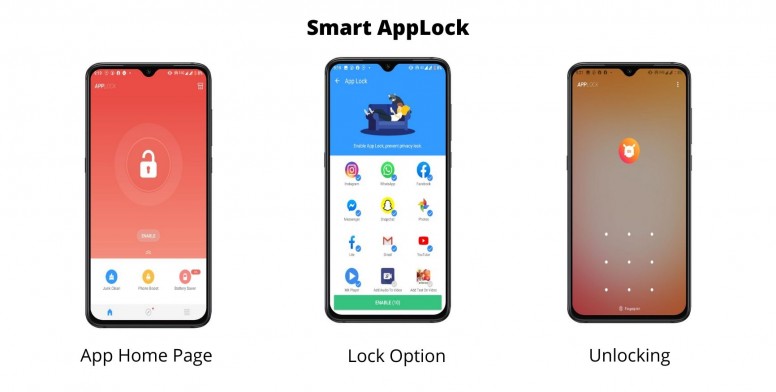 Special thanks to admin - mnnahid Bhai for guidance, assistance, and most of all - always support us to be the best of ourselves.
Also thanks to All Super Moderator for the continuous support!
✪ About Mi Community Bangladesh
Country's largest Tech Community Mi Community Bangladesh is the hanging out place for all the Bangladeshi Mi Fans. Here we share the latest news and happenings about Xiaomi in Bangladesh. All official product launch announcements, sales updates, event registrations, and other news and conversations related to Xiaomi Bangladesh are also published on this platform. More importantly, this is where we can interact with the like-minded Mi Fans like you!
Download The Mi Community App

Popular Columns across Mi Community Bangladesh
Coronavirus (COVID-19) Advisory:
Using gloves when you're going to the market / super shop.

Use a face-mask as much as possible.

Using Dettol / Savlon when doing laundry.

Use the sanitizer and tissue to clean Home or office door locks and handles and then use.

Clean children's toys, kitchen utensils, dining tables, chairs, etc.





Rate