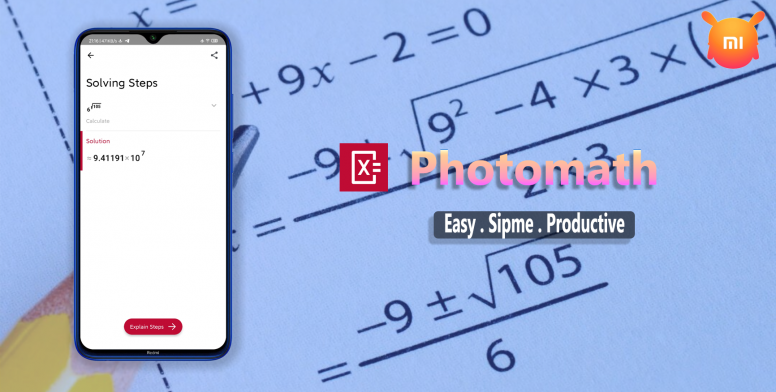 Hello Mi Fans,
Assalamualaikum and how are you all? I hope everyone is well during the pandemics period. Take special greetings from Mi Community Bangladesh on behalf of the App Review Team. Today I am going to introduce you to an interesting math solving app called 'Photomath'.It's an amazing app, so without wasting time, let's begin.

Feature

Recognizes and Solves Handwritten Equations

Includes Standard Calculator

Step-by-step explanations



For those people who want to ensure every calculation they perform is correct, Photomath is an indispensable tool. The software is fully capable of solving complex equations. It even has the ability to create graphs from your provided data. The most appealing aspect of Photomath is that you can write an equation by hand, take a photo of it through the app, and receive a solution with a written explanation in moments. This is especially helpful for students who are trying to learn a new math function, and it makes professional work much simpler since you don't have to figure out how to enter complicated equations into a digital system. The camera will do the work for you. The supported function list in Photomath is quite extensive. You'll be able to easily use all forms of arithmetic, which includes subtraction, addition, division, and multiplication. You'll be able to deal with roots, linear equations, algebraic equations, absolute equations, and quadratic equations. Each of those equation types can also be generated as inequality, and the app will solve the problem in a snap.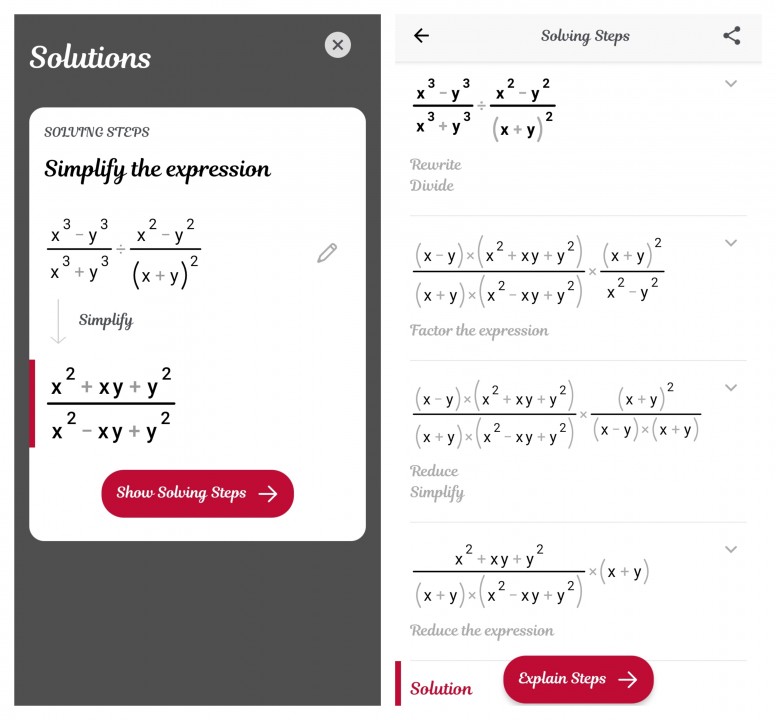 It can perform logarithms, exponential calculations, trigonometric functions, integrations, and derivations. You do not have to be connected to the internet to use Photomath. This feature is nice for the few instances in which the app can't recognize the equation as you have written it. The app is not only simple to use, but everything is laid out in a clear, straightforward manner.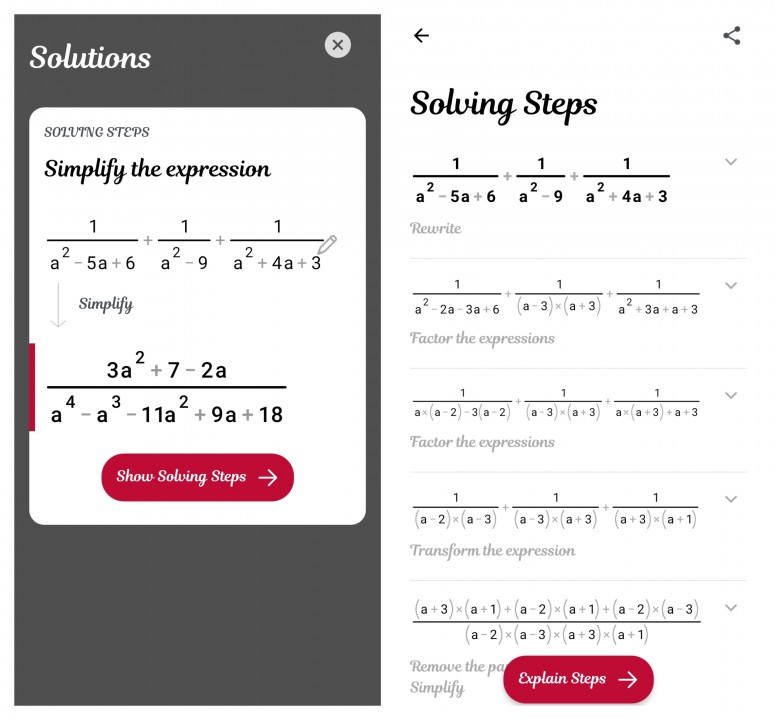 When you initially download the software, it will take some time for all the files it needs to download, and the first equation that you attempt to solve will also take some time since the software doesn't put those downloaded files into place until they are needed.
Don't forget to leave your feedback in the comment section about the app.
✪ About Mi Community Bangladesh:
Country's largest Tech Community Mi Community Bangladesh is the hanging out place for all the Bangladeshi Mi Fans. Here we share the latest news and happenings about Xiaomi in Bangladesh. All official product launch announcements, sales updates, event registrations, and other news and conversations related to Xiaomi Bangladesh are also published on this platform. More importantly, this is where we can interact with the like-minded Mi Fans like you!
Download The Mi Community App

Rate