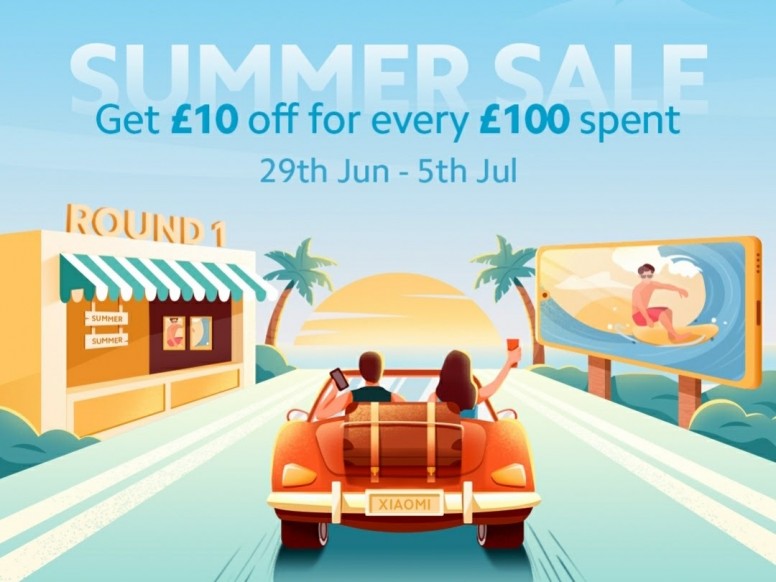 Hi Mi Fans,
As Xiaomi UK has had some new arrivals in the smartphone section and the yearly "Summer Sale" is upon us, I thought it was best to share what limited offers are available at the moment.
This is Round 1 of the "Summer Sale" event and some of the highlights include the highly anticipated release of the successor to the F1. That's right the Poco F2 Pro is available each day from the 29th June to 5th July between the hours of 12pm-4pm with a Massive £50 discount!
That's right! And you get yourself a Poco F2 Pro 8GB+256GB in the new and stunning Cyber Grey that could well be made by Cyberdyne Systems and is plotting to take over humanity…
Fine by me...
And the very attractive Mi Note 10 Lite is also available in the mix at Xiaomi UK in three different colours.
But the fun doesn't end just there.
There is "Double Mi Points" on select products and £10 off for every £100 spent…
So the price you see on an item isn't the final price so go to the only place to buy your Xiaomi goodies and head over to the Mi Store app and you'll get an extra £5 discount ordering through the app.
So add some goodies into your shopping cart and go to the check out and see what kind of discounts are available to you as Mi Points may differ for some users on account history.
Here is what's available on the sale this week and let us know if you have decided to get something so we can share the fun of some new tech coming your way.
Please Comment, Like or Favourite...