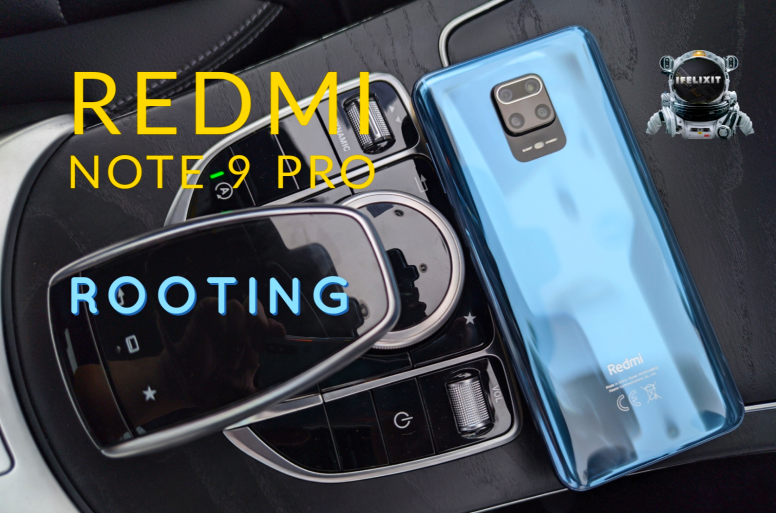 Hei Redmi Note 9 Pro fans,
Wassup everyone? Hope everyone is enthusiastic and energetic as ever. After fiddling around with the Redmi Note 9 Pro and getting comfortable with it, you might want to explore more like rooting or flashing other custom ROMs and explore the new frontier of your device. Hence, with the patched boot image you can attain that. So let's into it!
At the point of writing, there is no designated or reliable TWRP as opposed to those meant for Redmi Note 9S (Curtana) whereas Redmi Note 9 Pro is Joyeuse, hence I have only flashed LR-TWRP on my Redmi Note 9S. But to attain root without TWRP recovery, I have gotten it via Magisk patched boot image which seems to be more practical and logical. To know more about Redmi Note series, checkout:
Everything You Need To Know About Redmi Note 9 Series!
Let's get into it!
Firstly you need to Unlock the bootloader. Use
Mi Unlock Tool
to unlock.
Goto to Settings / About phone / tap MIUI version 7 times - You are now a developer)



Download
Magisk Manager v7.5.1 App APK
, and install on your phone. Magisk Manager is a one-stop solution to all the root related issues that usually arise later after rooting of the device. There are countless Magisk modules that you can install to customize your Redmi Note 9 Pro. While it may take some time for you to get a hang of it, you will find it totally worth your while.
Gain Root for Redmi Note 9 Pro using Magisk
Magisk is known as a "systemless" root method. It's essentially a way to modify the system without actually modifying it. Modifications are stored safely in the boot partition instead of modifying the real system files. This is the most important feature of this tool. Since the original system files remain unchanged, modifications can go undetected by Google SafetyNet. Let's get on it. First, you will need a patched boot image. To patch your own checkout:
Creating A Magisk Patched Boot Image For Rooting
your own current ROM you are using or download a pre-patched MIUI ROM V11.0.3.0.QJZEUXM boot image down below:
Download the Patched Boot Image and move it to your location where ADB and Fastboot are installed on your PC/Laptop and rename Patched Boot Image to boot.img.

Next, reboot your Redmi Note 9 Pro in Fastboot by pressing Power + Vol Down button simultaneously and connect it to the PC/Laptop.

Go to the folder where ADB & Fastboot is installed.

In the ADB & Fastboot, hold down the Shift key, right-click on the keyboard and choose "Open a command window here" or "Open PowerShell window here" from the pop-up dialog.



Execute the following command to confirm that your device is properly connected:
fastboot devices
Next, fastboot flash the Patched Boot Image as follows:
fastboot flash boot boot.img
Once the flashing process is complete enter the following command to reboot your device.
fastboot reboot
Once rebooted, launch the Magisk Manager App and click Install and it should update the status.
That's it! You have successfully rooted your Redmi Note 9 Pro.
DISCLAIMER: DO AT YOUR OWN RISK. Flashing can potentially brick or bootloop your device.
"Solving with simplicity"
Tips & Tricks
Rate