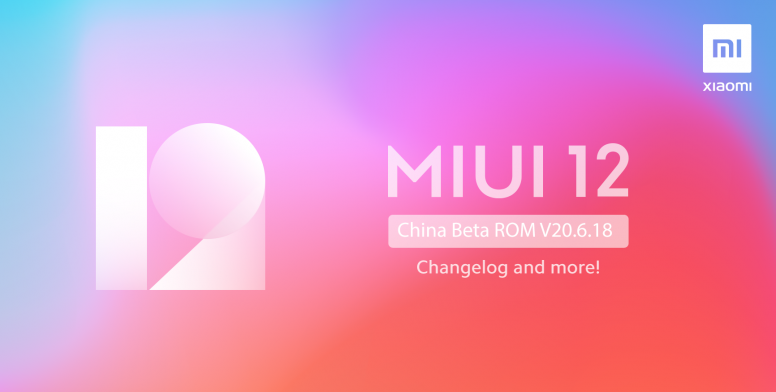 Hello Mi Fans
I hope you all are fine. we have started to post the changelog of MIUI China Beta ROM so as to keep you updated about MIUI. Not only this, but we will also try to bring lots of stuff about MIUI so stay tuned to the Global Mi community. Here comes today's changelog! Let's get started.

Note:
Redmi Note 8 received Android 10 Update. Due to some major bugs, Update is suspended.
In order to improve the communication performance and stability of the mobile phone, we will upgrade the Qualcomm baseline. Update is suspended for Redmi K30 Pro. It is expected to resume in three weeks. This upgrade does not affect the stable version.
From June 20th, 2020: MIUI China Beta ROM development will be stopped for these devices- Mi 6, Redmi Note 5, Mi 6X, Mi Note 3, Mi Mix 2.
From September 25th, 2020: MIUI China Beta ROM development will be stopped for these devices:- Mi 8, Mi 8 UD, Mi 8 Transparent edition, Mi 8SE, Mi 8 Lite, Mi Mix 2S, Mi Max 3, Mi Mix 3.
Due to Dragon Boat Festival, MIUI China Beta ROM Update will be suspended from 26-06-2020 to 02-07-2020 and will be resumed on 03-07-2020.


MIUI 12 China Beta ROM 20.6.18 Full Changelog:
1. New lockscreen disables drop-down control center settings.

1. Updated security patch [06-2020] to improve system security.


Status bar, Notification bar:

1. Fixed an issue where the call capsules displayed abnoramally after its gets freezed.

1. Added AI Watermark to intelligently recognize the scene and add watermark automatically[Mi CC9 Pro, Redmi K30].
2. New shoot 2.0, more images support GIF, emoji pack, change of tone, Change background[Mi 10 Pro].
3. New front and rear double scene function before and after a screen recoding, guide-level viewing experience[Mi 10, Mi 10 Pro].
4. New camera green orange and black ice filters- makes movie like experience.


3rd-party app anomaly analysis:

1. Enhance the ability to match problems, Show you reason and solution for crash issue[Mi 9]
2. Added 3rd-party app exception analysis feature to remind of the cause and soution of some crash issues[Mi 10, Mi 10 Pro].

About Mi Community
Mi Community is our official community forum, the ultimate playground for our Mi Fans to hang out together. It's where all your questions or doubts about our Xiaomi products will get answered and where you can get the latest news and happenings about Xiaomi. More importantly, it is the perfect place to interact with other hardcore Mi Fans like you!



Get Mi Community On Google Playstore
Always Believe That Something Wonderful Is About To Happen
Rate