Hey Mi Fans,
'A great photograph is the one that fully expresses what one feels, in the deepest sense, about what is being photographed. ' Ansel Adams, the most important landscape photographer of the 20th century, once said like that.
It's indeed that photography is not merely a skill or talent, it's a passion that needs lasting fulfilment.
For ShotByMi 2020, Mi Fans are encouraged to share their vision and story with the whole world. Whether you are an amateur or a professional photographer, the eagerness to capture the fleeting beauty, in any form, has inspired us all to take a moment and express in photographs on how we perceive the world.
Click HERE to join ShotByMi 2020 and win $5,000 creative fund!
Today we invite you to be with our judges of ShotByMi 2020 and listen to their journey of being a photographer and how photography opened out their creativity in different ways.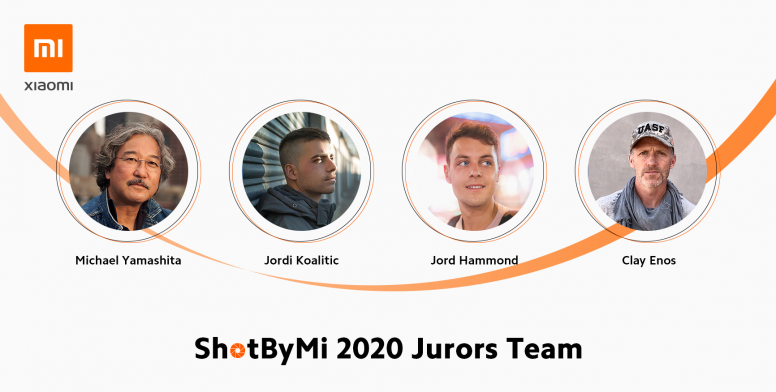 Michael Yamashita is our leading judge of ShotByMi 2020. Being a 30-year veteran of the National Geographic Magazine, Michael is known as one of photography's top influencers, with over 1.7 million followers on Instagram.
Michael has won numerous awards from the photographic industry for his great achievement, including


the 2020 recipient of the ninth annual Hamdan bin Mohammed bin Rashid Al Maktoum International Photography Award (HIPA) special 'Photography Appreciation Award'

the Pictures of the Year, Photo District News, the New York Art Directors Club, and National Press Photographers Association and the Asian American Journalists Association.



Check out this video to know more about Michael and how he became such an influential photographer.
Jordi Koalitic is a creative photographer, known for his creative flair and strong visual effects in photography works.
Among thousands of brilliant ideas he created, which one is Jordi's favourite? Watch this video and you will get to know all his interesting stories behind the amazing works.
As a travel photographer, Jord has explored some of the most beautiful and remote locations in the whole world, presenting us with numerous breathtaking landscape photos.
Now with over 650 thousand followers on Instagram, Jord is ready to take a further step and discover the majesty of the world more with ShotByMi 2020!
Are you a DC fan? Then you will love Clay Enos! Working as a portrait photographer, Clay is best known for shooting-behind-the scenes and promotional photos for DC enthusiasts' favourite superheroes. Now he's one of our judges for ShotByMi 2020! Excited, right?!
In this short video, you will get the chance to know Clay's insights on mobile photography and what he expects to see from ShotByMi 2020!


What do you most like about photography? Click
HERE
and share your stories with the world!
ShotByMi 2020
Your Vision, Your Story
Rate