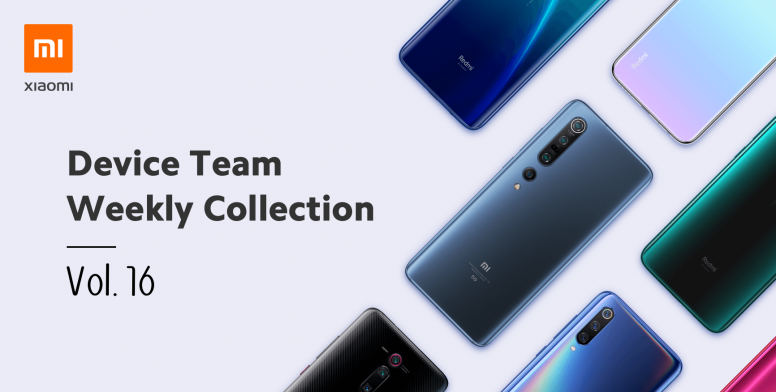 Mi Community is the ultimate playground for the Mi Fans to hang out together!!! Here we not only discuss and share ideas about Xiaomi products and its stunning technologies, but also help all users crack the problems they have faced on their phones.Well, if you have been too busy last week and failed to stay up to date with the updates from the Device Team, there is no way you can miss anything as we have now.
Device Team Weekly Collection
Here we put together all the threads, posted every week by the Device Team members! So here is the volume no. sixteen of this weekly collection.
[Mi Explorer] Rooting Redmi Note 9 Pro With Magisk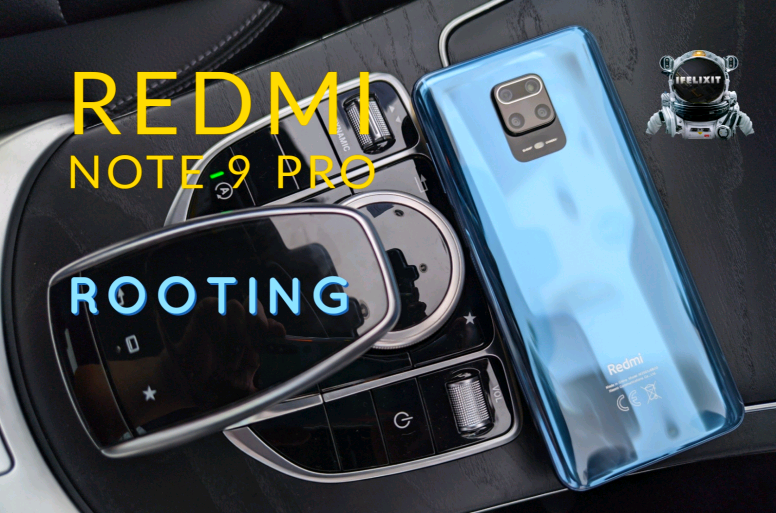 Hei Redmi Note 9 Pro fans,
Wassup everyone? Hope everyone is enthusiastic and energetic as ever. After fiddling around with the Redmi Note 9 Pro and getting comfortable with it, you might want to explore more like rooting or flashing other custom ROMs and explore the new frontier of your device. Hence, with the patched boot image you can attain that. So let's into it!
Xiaomi Youpin BeBird Endoscopic Ear Cleaner T5!
By mitch002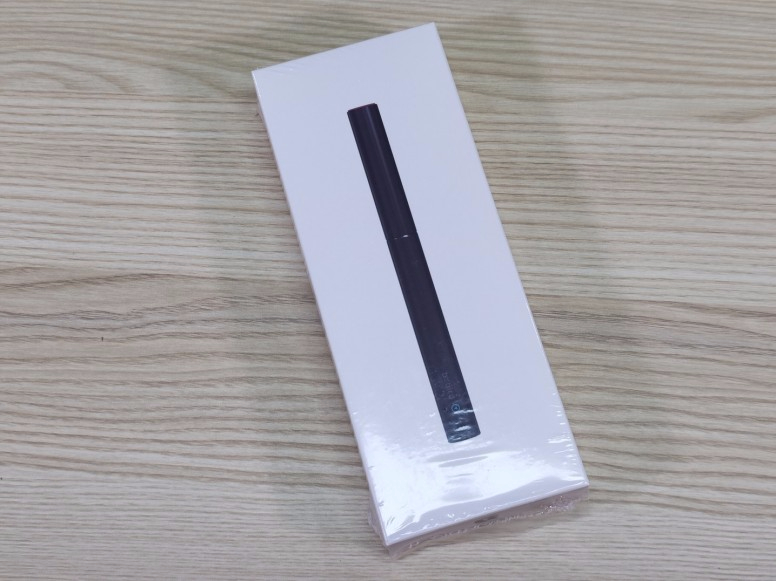 I have imagined all my life that I can ever clean my ears while taking a look inside, never in my wildest dreams did it ever crossed my mind. Well, Xiaomi Youpin's Bebird just gave me that opportunity to finally look whats inside my ears. The BeBird T5 truly is an amazing invention, probably patterned after the endoscopy technology, I can now check if my ears are clean or dirty.
I can also check whats going inside my ears or even nose when there is irritation or allergies. Because going the hospital to get it checked at times like this is not an option. Best to stay at home and DIY.
[UNBOX with ARUN] UNBOXING The Redmi Note 9S "Limited Edition"
By Arun Abhimanyu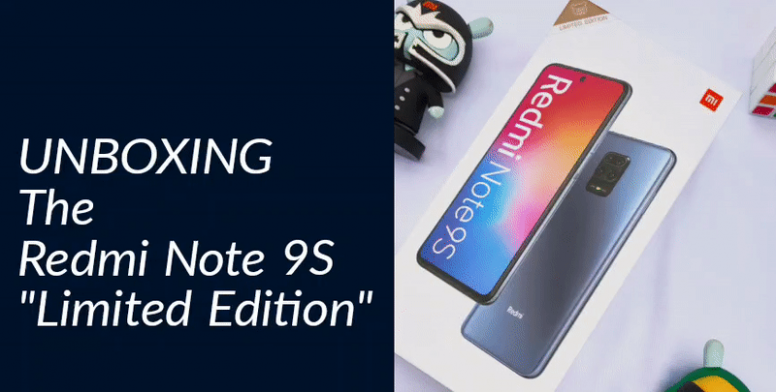 Wassup Mi fans,
Hope everyone enjoying with family in this lockdown,
Redmi Note Series is nothing but having a plethora of features & power-packed performance that's how Xiaomi nailed it in bringing the coolest Note series smartphones. In March Xiaomi brings us it's new Note series mobile i.e "Redmi Note 9S" (Special edition) with mind-blowing features that everyone can like it & in fact everyone can think to own this mobile hahaha, why not because there are only 2020 Limited edition mobiles are there in the world luckily we have one here today to UNBOX & Explore the device. Due to lockdown it came lately to my hands, but finally here in my hands. Thanks to "Xiaomi"
[UNBOX with ARUN] Mi in-ear Headphones Pro HD - Every Great Story Comes with Great Music
By Arun Abhimanyu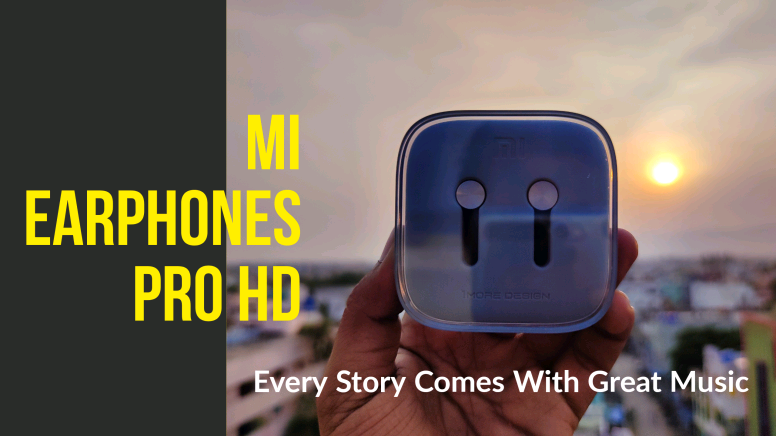 Greetings Mi Fans..!
How are you all..!
I hope everyone is doing well & enjoying their own habits in this pandemic..!
First of all "Happy Music Day" to everyone..!
Xiaomi meant Quality, Trust, Honesty. That's what made them Versatile in every aspect that a normal customer wants. They started their journey with smartphones and now sells everything from power banks to water purifiers. They become a more trusted and trending brand day by day.if you are looking for perfect earphones you may reach the Xiaomi audio gadgets as well. That's how they nailed in audio gadgets too. They have a couple of models for their customer's tastes & preferences.
So, today we are going to UNBOX & Review one of their audio gadgets "Mi in-ear Headphones Pro HD".
POCO F2 Pro: Step your GAME up!
By Hanizzo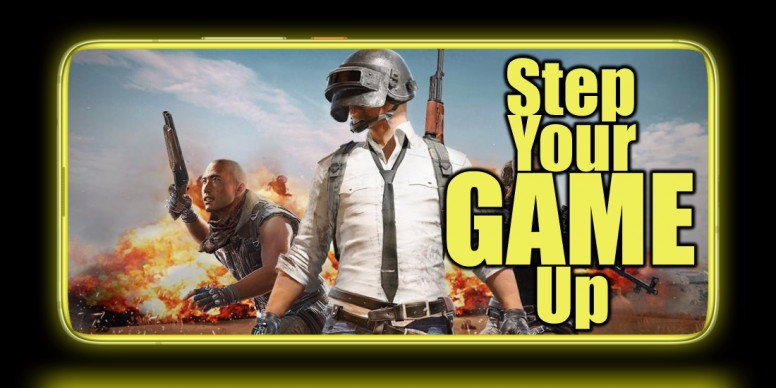 Hello Mi Fans,
It's time to talk POCO again!
In my previous articles I showed y'all it can shoot beautiful pictures and even steals the show in Macro photography and Macro filming. The flagship killer can compete with the best devices on the market as it comes with the best possible Snapdragon processor.
Considering Price and performance, the POCO F2 Pro might be the best gaming phone in disguise….
Why i think so? Continue to read...
A Day Out with POCO F2 Pro - Is the Camera Gonna Live Up to Its' Reputation?
By Slavin23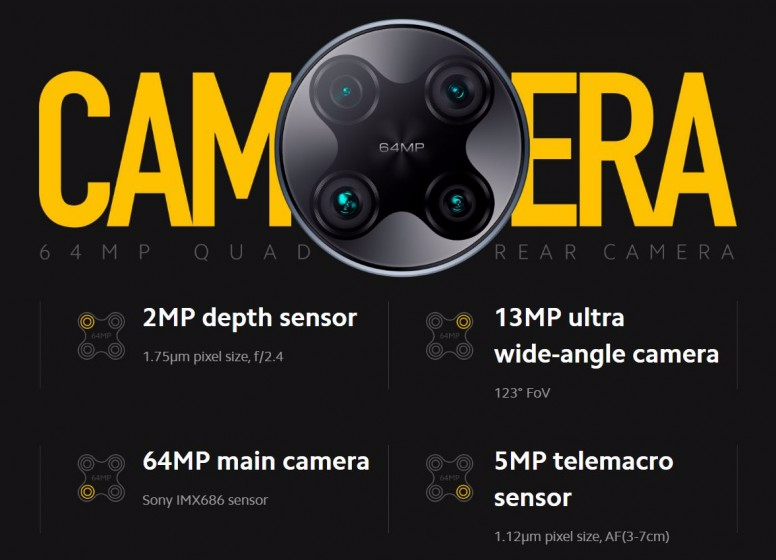 Hello Guys,
It took me some time since we just ended our movement restriction order here in my country and still in recovering movement restriction order. So it is hard to find time to go out and shoot some pics at this moment.
Let us recap the spec of the Quad Camera setup of POCO F2 Pro.
[MI EXPLORER] Travel With Time With Redmi Note 9 Pro!
By feds64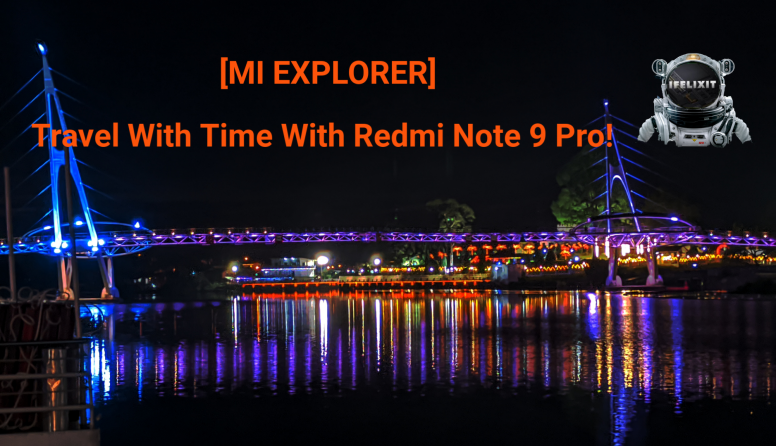 Time-lapse photography is a technique to capture a scene at a certain frequency of time. A time lapse video is a fun way to show the passage of time and it's also a nice way to grab attention in the social newsfeed. The time lapse function on your phone camera can be fun to use in public spaces where there are a lot of people. The hustle and bustle of activity creates an energetic feeling. In this article, I will show you how to easily create a time lapse video of your own. There's no need for additional Apps, the Redmi Note 9 Pro can do a complete process of the Time Lapse photography.
Band display settings is now "Store" in Mi Fit App
By Yàswânth Tondepu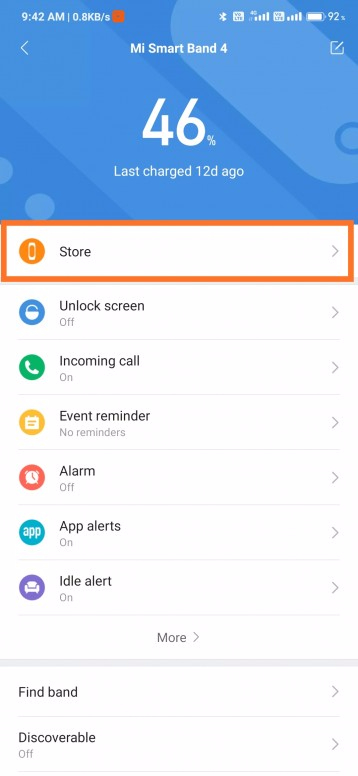 Hello Fitness freaks,
Hope you all are fit and healthy. Xiaomi has introduced watch faces with the Mi band 4 and previously it can be changed under "Band display settings" function from the band customization screen. With the recent update(v4.2.0), Band display settings is now renamed to Store and there were some UI changes. I hope you all have noticed it by now and I am going to give a walkthrough of the new changes in this thread so don't worry if you haven't noticed.

Keep MIUIing!
We will be back next Thursday, with a new chapter of Device Team Weekly Collection!
Always Believe Something Wonderful Is About To Happen!
Previous Volumes
Device Team Weekly Vol.15: RedmiBook 14 Teardown, Mi 10 GCam, MIUI12
SuperWallpaper and more!
Device Team Weekly Vol.14: POCO F2 Pro, WiFi Router, Macro Videography on Redmi Note 9 Pro and more!
Device Team Weekly Vol.13 : POCO F2 PRO, Amazfit BIP Teardown ,Vacuum Cleaner and Much More !
CheckAll
Deadline to Vote: 2nd July,2020
Rate