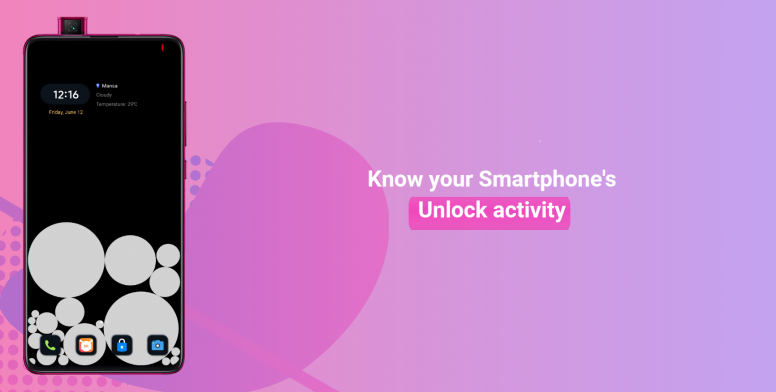 Assalamualaikum,
All of we know that the smartphone is very important for our daily life. This isn't just improvements in phone calls and text messaging. But there is also the number of connectivity options available. Through your smartphone, you can access Mi Community and other social networking sites with ease.
If any things have a good side then there has also a bad side. For daily using this device, we are also addicted to it. For this reason, we can't sleep well and also face many problems in our daily life.
So, if we want to get the release from this addiction then first we should track smartphone usage time. We can do this in many ways. But, in this thread, I want to share with you an easy method. I hope all of you will be staying with me.
✪ What is it?
Activity Bubbles helps you discover what your phone usage looks like in a day. Each unlocks creates a new bubble. The longer you stay on your phone the bigger the bubble grows. Activity Bubbles is part of Digital Wellbeing Experiments, a platform to share ideas and tools that help people find a better balance with technology.
✪ How to setup:
● Download "Activity Bubbles" from the play store.
● Open the app and set the wallpaper.
● You can choose Home Screen or both Home and Lock Screen.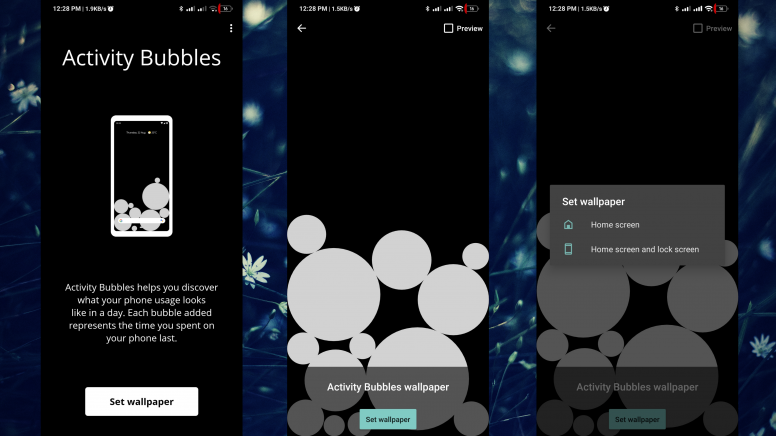 ✪ Details:
● Name: Activity Babbles
● Developer: Google Creative Lab
● Category: Wallpaper
● Size: 3.0 MB
Do you like this thread? Tell me in the comment section below.
Special Thanks to Admin - mnnahid Bhai and all s/Mods for guidance, assistance, and most of all - always encouraging us to be the best of ourselves. Also thanks to our sMod rayhanh for the thread topic.
✪ Coronavirus (COVID-19) Advisory:
✓ Wash your hands frequently
✓ Maintain social distancing
✓ Avoid touching eyes, nose and mouth
✪ About Mi Community Bangladesh:
Country's largest Tech Community Mi Community Bangladesh is the hanging out place for all the Bangladeshi Mi Fans. Here we share the latest news and happenings about Xiaomi in Bangladesh. All official product launch announcements, sales updates, event registrations, and other news and conversations related to Xiaomi Bangladesh are also published on this platform. More importantly, this is where we can interact with the like-minded Mi Fans like you!
Download The Mi Community App