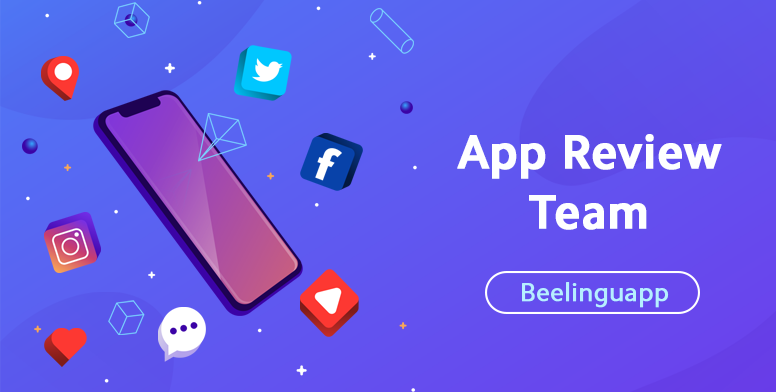 Hello Mi Fans,

Hope you all are safe and sound. Do you love learning various languages? You might want to increase your vocabulary, revise your grammar, or improve your understanding of that new language etc. Whatever your goal is there are numerous number of apps available to help you learn a new language. Learning a new language with these free apps is really helpful because you'll always have them at your fingertips. Today we are going to review one such app : Beelinguapp: Learn Languages with Audio Books


While opening the app for the first time, after the start up page it would take you to through 4 pages rather 4 steps to make you familiar with it's activities. Read, Listen, Learn. It's like magic. The text in Beelinguapp is interesting and entertaining, have fun while you learn! The first thing you have to do here is to choose the language, you wanna learn. There are various options available. Choose as per your preference. The next is to pick your known language from the given list. This is the language you want to use as a reference. You would need to choose the one, in which you are most comfortable. Then choose the level of your Chosen language - Beginner, Intermediate or Advanced. And final step would be choosing the media type with which you want to learn. All set to start learning? Well, you are just one step to go! You need to log in with your Facebook or google account to save your progress in the learning process.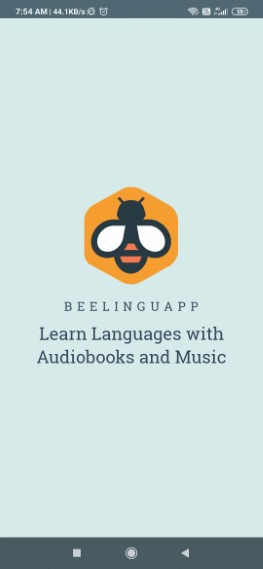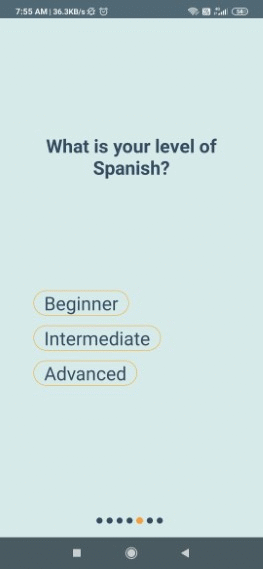 Welcome to the Beelinguapp library! Now, there are three sections through which, you can sort out the lessons or stories or the article you are gonna read. They are : Language, Level and Categories. Remember, we have already selected these before. Still here, you can choose any of them to be filtered out. Next is Level. Alter the level, as per your suitability and learning need. Third one is the category. And that's my favorite. This is really useful as you can customize your learning materials. There are varieties like Science and Technologies, Short stories Novels, Culture, Popular stories. Travel etc. To be mentioned here is, not all the books are free. Some you need to buy through your premium account. But even if you don't own a premium account, not to worry. There are plenty free ones. Even for the paid books, you still can have a preview.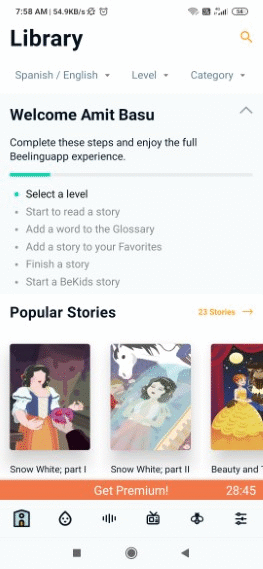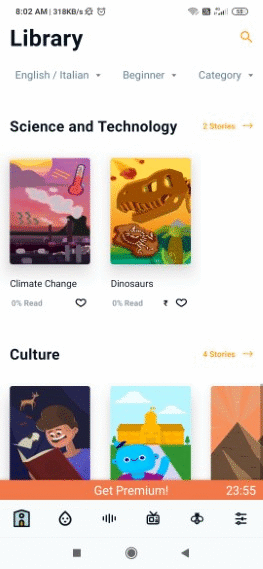 Once you choose your reading material, click on it. You can scroll down to see the book description, level of the lesson and number of paragraphs. Here you would also find the Download option. Download it and start learning. While the premium subscription gives you an option for offline reading of those excellent articles, free version of the app does not have such facility. Here you can only access those stories online. When paused, the sentence playing will always be highlighted, click on it again to hear it. You can click on switch text to change the text to the other language and back. Click on the audio button to start your lesson. You can prefer to not highlight text as well. But I always keep it on as I feel it makes the visual much more clearer and easy to understand.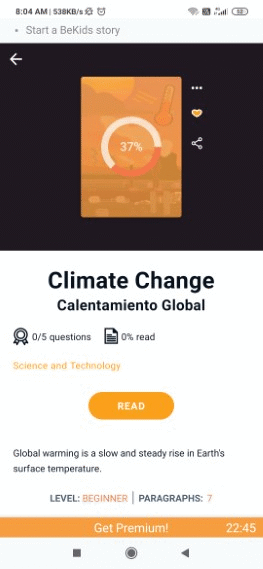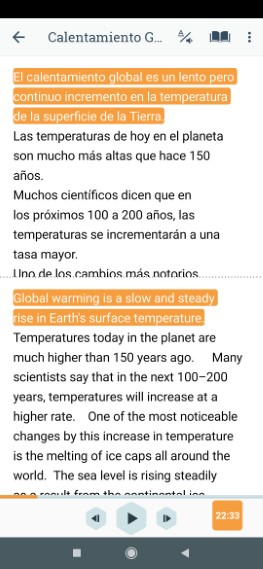 The most helpful feature is that you can also click on the Split View to see both languages at the same time. For example, in my chosen article, Spanish material is at the upper part and my reference language is at the bottom part. So there In the bottom part of the page, you can see the text in your known language. It makes the lesson learning too much easy and convenient. The free version supports up to two languages. You can also control the volume, speed, text size etc. You can simply long click on the screen and select a word, then click on "Add to Beelinguapp Glossary". That's a section where you can save some interesting words. So you see, Beelinguapp makes your vocabulary stronger too.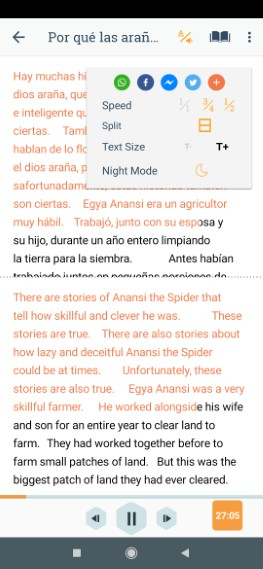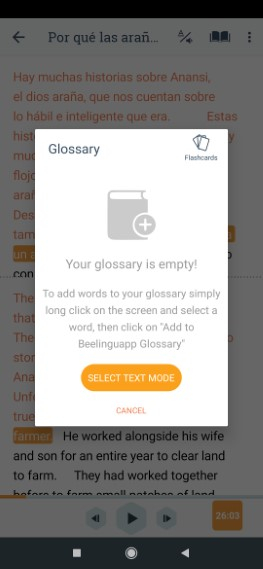 Bekids
My most favorite part of the app is the Bekids. These are short stories for children with colorful and amazing illustrations. This is actually for kids to learn new language. But I love it! These are so attractive. The illustrations are beautiful, lively and the characters are too cute. Your kids are bound to love it and enjoy learning! You can move the texts around by long clicking on them. You can also see the illustrations by doing a long click on the background. There are a lot of excellent stories starting from fairy tale to bedtime stories. Honestly more than the regular articles I like these more!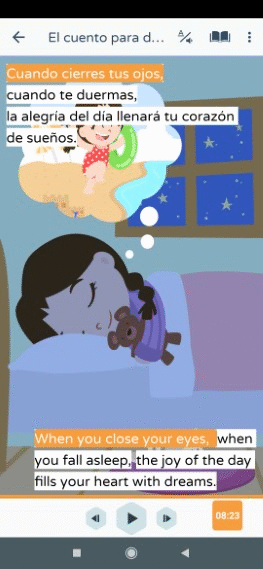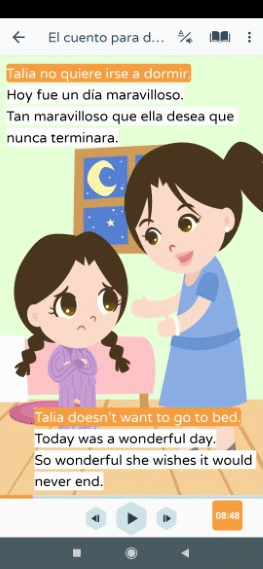 Music and News:
When I say Beelinguapp is a complete package. That's not an exaggeration at all. While the in-app stories makes you an expert of your chosen language, the news section keeps you updated with the current affairs on the regular basis. So you can even learn new language while keeping yourself updated with the happenings around the world. The Music section have some wonderful songs with their lyrics. But wait! This falls under premium head. Still there is a trick. Every song you can open once for free and have the look on the entire lyrics. But from next time you gonna need to subscribe to reread it! Can't deny it is still useful in some way. Under the My Stories Tab, you can view all your downloaded and read books together. It would also show you
a progress bar, how much you have finished.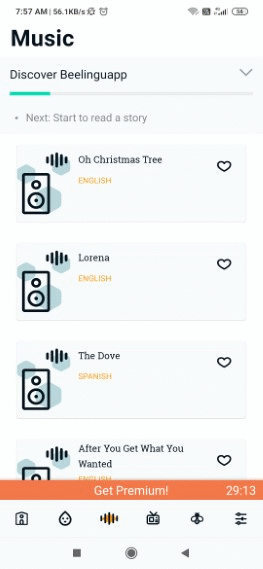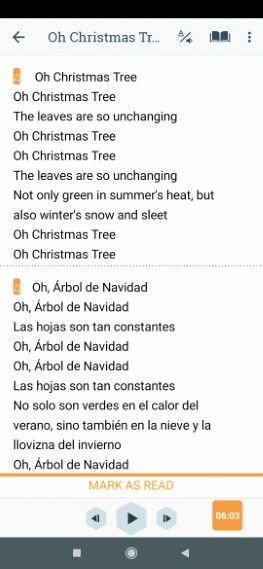 Pros
Dual language approach : Side by side readings of your favorite fairy tale stories, novels and
more.
Various languages to learn, and you can use any language combination you want
Different genre and learning level can be sorted make learning languages easy.
Audio book in any language can be listened to even if your phone is sleeping.

Cons
Advertisements
Reading collection can be improved



Beelinguapp makes language learning fun and free. This app has a very easy and clear interface. Starting from your favorite children's stories, short stories to novels and more, from Spanish to German and more, Beelinguapp lets you learn through fun and familiar text.Be it, Spanish, German, Portuguese, Korean, or English, French, Hindi, Russian, Turkish, you can start reading and learning text side by side! For new learners, lessons in the target language, can be really difficult at first. Be it pronunciation, vocabulary or grammar, all seems quite hard. With beelinguapp's dual language approach, you can solve that problem. But advertisements and lack of reading selections are drawbacks. Also audio quality needs to be improved for some languages. And night mode should be made available for free users. It is the only thing I missed in my free version of the app.

I will give it 4.5 out of 5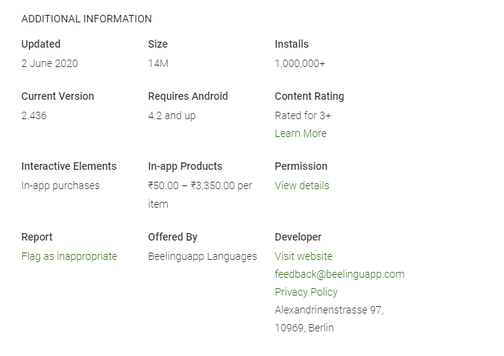 Or,
Download APK
Beelinguapp.apk
(13.78 MB, Downloads: 5)
Rate