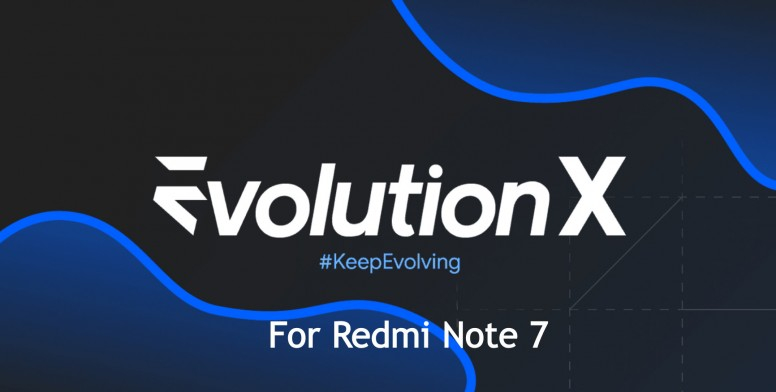 Hi, Mi Fans,
Your favourite Redmi Note 7 got an update for Custom ROM Evolution X on May 27, 2020. It brings a true Pixel feel to your Android Device at first glance, with many additional configurations at your disposal.

Disclaimer:
Before we start, please note that no one is responsible for any of your losses (if occurs). You are solely responsible.

Device changes:

Updated kernel to 4.4.224 - Predator-Stormbreaker v7.2
Small cleanups

Notable source changes:
R Style notification headers
Added About EvoX page into Evolver
SnapCam has a new, redesigned UI
Added battery bar
Added back lockscreen charging info
Added more accents
Many more bug fixes and QoL improvements
NOTE: The next update will come along with June security patches, so do not ask for ETA

Features:
Themes
RGB Accent Picker
Color Bucket
17 System Fonts
6 System Icon Shapes
4 Statusbar Icon Styles
Pixel 2019 Wallpapers
Custom QS Header Images
QS Opacity & Color Configs
QS Backround Image Blur

Statusbar
Clock Options
7 Battery Icon Styles
Battery Percent Show/Hide Config
Carrier Label Settings
Rounded Corners Config
4G/LTE Icon Toggle
7 Custom VoLTE Icons
Brightness Control
Network Traffic Activity

Notifications
Edge Lighting
Blink Flashlight On Call
Force Close Notifications
In Call Vibrations
Kill App Button
Notification light Config

Quick Settings
Disable When Locked
Vibrate On Touch
Quick Pulldown (Right/Left)
Hide Battery Icon
Brightness Slider Configs
Quick Settings Layout Configs
QS Footer Text
Settings Icon Toggle
Running Services Toggle
User Switcher Icon Toggle
QS Edit Icon Toggle

Power Menu
Restart
Advanced Restart
Screenshot
Flashlight
Airplane
Settings
Lock Down
Users
Logout
Visibility On Lockscreen Configs

Gestures
AOSP Gestures
Toggle To Hide Back Gesture Icon
Toggle To Hide Navbar Pill
Back Gesture Height Config
Back Gesture Vibration Toggle
Screen Off Gestures
Swipe To Screenshot
Status Bar Brightness Control
Screen Off Power Button Torch
Double Tap To Sleep Status Bar
Double Tap to Sleep Lockscreen

Lockscreen
Custom Clock & Date Fonts
Pocket Detection
Fingerprint Authentication Vibration Toggle
FOD Icon Picker
FOD Pressed State Icon's
FOD Recognizing Animations
Lock Screen Music Visualizer
Lock Screen Media Artwork Configs
Lock Screen Shortcuts
Status bar visibility toggle
Lock Icon Toggle

Navigation
Nav Bar Disable/Enable Toggle
Nav Bar Tuner
Invert Layout

Hardware Buttons
Volume Key Answer
Volume Rocker Wake
Volume Rocker Playback Control
Volume Rocker Cursor Control

Animations
Disable Transition Animations Toggle
Screen Off Animations
Scrolling Cache Configs
QS Tile Animations (Flip/Rotate)
QS Tile Animation Duration & Interpolator configs
ListView Animations
System Animation Configs

Miscellaneous
Gaming Mode
Launch Music App On Headset Connection
Wake On Charge
Charging Animation
Screenshot Type (Full/Drag)
Dashboard Condition/Suggestion Toggle
Default USB Config
Disable Device Identifier Restrictions
Accidental Wake Up Prevention
Sensor Block Per Package
Signature Spoofing Support
Time In State Monitor
Legacy App Scalling
Alarm Blocker
Doze Settings
Wakelock Blocker


Known Issues:
Nothing

First Time Install / Clean Flash

Have MIUI 11 global firmware flashed!
Boot into OrangeFox
Format data
Wipe everything except SD/OTG
Reboot recovery
Flash BUILD.zip
Flash Magisk (optional)
Reboot to system


Update / Dirty Flash
Boot into OrangeFox
Flash BUILD.zip
Reboot to recovery (optional)
Flash Magisk.zip (optional)
Wipe Cache
Reboot to system

Download:
ROM
Screenshots:
Evolution X Version: 4.4
Android OS Version: 10.0_r33
Security Patch Level: June 2020



How much did you liked this ROM? Tell us in the comment section down below!
Special thanks to our Admin
mnnahid
Bhai & smod
rayhanh
vai for banner and continuous support and inspiration.
Coronavirus (COVID-19) Advisory:
Wash your hands frequently
Maintain social distancing
Avoid touching eyes, nose and mouth

Source: 1
✪ About Mi Community:
Mi Community is our official community forum, the ultimate playground for our Mi Fans to hang out together. We are a large community connecting Mi Fans around the world. With this intuitive platform, you can share, interact, learn about Xiaomi products, news, and so much more. Meet fellow Mi Fans, engage and participate in activities and events. More importantly, have fun and enjoy everything about Xiaomi.

Subscribe Our Official Telegram Channel