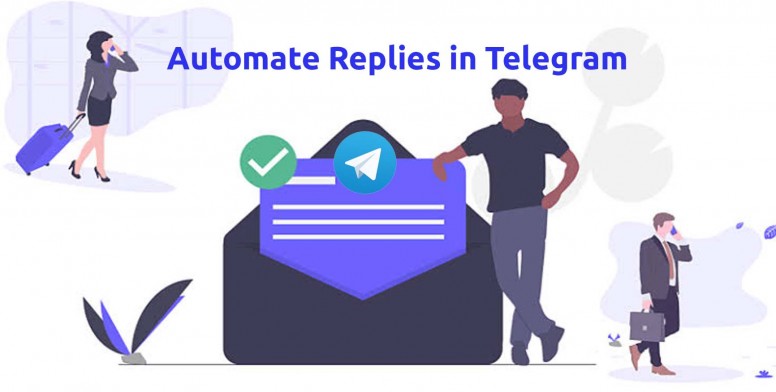 Hi, Mi Fans,
Wish all of your are safe and fine by the Grace of Almighty Allah. Today, we would like to share with you how you can automate your telegram replies. To do this we would take help of a software named AutoResponder.

AutoResponder for Telegram is a powerful bot that lets you automatically reply to your friends and contacts when you're away from your device. When someone sends you a message on Telegram, and you're not around to respond, the bot will send a predefined reply on your behalf. You can create different rules and replies for different scenarios and even specify which contacts or groups should receive the automated reply. Furthermore, you can choose to react to only specific messages, meaning auto-reply will only trigger when the recipient's message matches the template response that you have set. There are tons of parameters and granular controls to fine-tune the bot precisely as you want. The app also offers a Tasker plugin to let you automatically pause/unpause the bot, update/enable/disable and add/remove specific rules.

Here is a rundown of what you can do with AutoResponder for Telegram:


Auto Reply to Telegram
Send automatic replies to your friends
Individually customizable
Send replies to all messages
React to specific messages
Live answer replacements
Reply with the current location
Works with groups
Set contacts
Set delay
Specific times and days
Perfect for business
Dialogflow.com integration (formerly api.ai)
Working as a Tasker plugin


Hopefully, these features might be helpful for many of you. Let us know your thoughts in the comment section. Feel free to share.



Special thanks to our Admin

mnnahid

Bhai & smod

rayhanh

vai for banner and continuous support and inspiration.


Coronavirus (COVID-19) Advisory:

Wash your hands frequently
Maintain social distancing
Avoid touching eyes, nose and mouth

Source: 1
✪ About Mi Community:
Mi Community is our official community forum, the ultimate playground for our Mi Fans to hang out together. We are a large community connecting Mi Fans around the world. With this intuitive platform, you can share, interact, learn about Xiaomi products, news, and so much more. Meet fellow Mi Fans, engage and participate in activities and events. More importantly, have fun and enjoy everything about Xiaomi.

Subscribe Our Official Telegram Channel