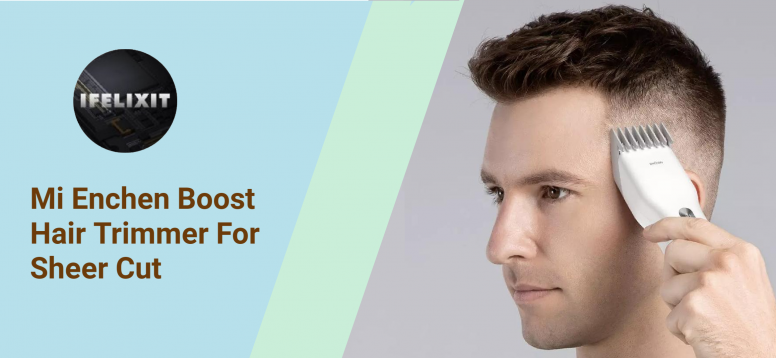 Hei Mi fans,
With #StayAtHome and social distancing now becoming a way of life. With the isolation making the barber or salon out of bound for most of us. To improvise many have been experimenting with their skill in hairdressing, hence Enchen Boost Hair Trimmer is one of the essential to groom out hair. Let's check out the key features of the trimmer!
Key features:-
One Button Locks The Length Of The Haircut

Ceramic Cutter Head

Variable Frequency Power, Dual Speed Control

ESM Intelligence Prevent Stucked Hair

R-type Rounded Corner Processing



Using Enchen Boost Hair Trimmer
Enchen Boost Hair Trimmer power source is via the USB type-C interface either a powerbank or power outlet using the provided USB cable.
Make sure you charge before using for the first time. It supports fast charging, charging up to 90% using power cord for an hour, then it goes into intelligent trickle charging for half an hour to fully charged, meanwhile you can fast charge for an hour which last you more than 80 minutes (a full power can last 90 minutes), a single haircut is calculated as half an hour, which allow it to be used for 3 months on a single charge.
Enchen Boost Hair Trimmer is made from Nano Ceramic Cutter Head which is Ultra low in noise, smooth and fast speed. The hardness of nano-ceramics is 1.6 times that of ordinary stainless steel. The surface smoothness is finer than that of stainless steel. Therefore, when the hair clipper is running at high speed, the noise generated by the ceramic cutter head will be lower and it will not easily generate heat. The working noise level is less than 55db.
It comes with a R-type Rounded Corner Processing, the parts that contact the skin with the cutter head and the positioning comb are rounded to ensure safety and comfort during hair cutting. The hair clipper head consists of a movable blade and a static blade. It can safely contact the cutter head at any angle during the working process.
The Enchen Boost hair clipper adopts the frequency conversion technology, and with the powerful 280 type motor, that provides two-speed power flexible switching to meet the needs of different hair types. The normal starting speed is 4500 rpm for normal hair, long press the switch button. Instantly activates the "Turbo" speed mode, with a powerful output of 5800 rpm, making it easy to handle thick hair. It also adopts the ESM (Energy Smart Manager) the brain of ENCHEN products. It has two large modules of energy management and motor mastering, which can guarantee high speed operation and alleviate blade stuck when the battery is low. During the charging process, the ESM will activate multiple guarantees to extend battery life and ensure safe charging. In addition, Boost's indicator system can accurately display the status of low battery, charging, and full power status.
To make hair cutting easier, the One Button Lock can be adjusted for hair length of 0.7 to 21mm as shown below.
Enchen Boost Hair Trimmer is very easy to clean with the detachable head unit shown below, and the lubricant is included to lubricate the blades for smooth operation.
Here's a quick tip on hair cutting using Enchen Boost Hair Trimmer.
My thoughts
After using it, the charging time is actually faster to reach full charge. And trimming my hair was easy as ever with the One Button Hair Length adjustments. And lastly cleaning is practical, just use your hair dryer and blow away the tiny hair at the detachable blade section and you are good to go for the next hair cut.
Rate