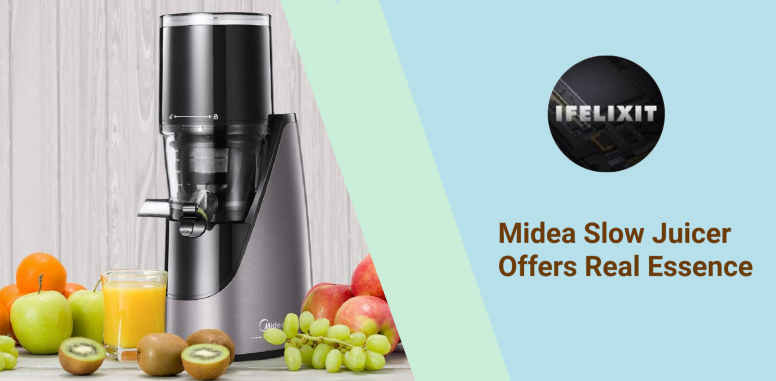 Hei Mi fans,
With #StayAtHome and social distancing now becoming a way of life. So, if you are wondering what can optimize your immune system, stay fit and healthy during coronavirus (COVID-19) Pandemic, you can look into taking more of whole plant foods as possible to optimize nutrient content and minimize toxic burden. Here, I am going to review the Midea Slow Juicer. Let's juice it!
Fast & Slow Juicers
Juicing is the trend that is sweeping the health world at this difficult time. Personally, I have tried and used numerous Juicers, basically there the fast and slow juicer depending on your needs. The fast juicers produce slightly more heat due to the fast spinning mesh blade meanwhile Slow Juicers is crushing the fruit or vegetables into juice. The slow juicers produce more pulp thus giving slightly more nutrient content in the juice and do not produce as much heat as a fast juicer due to its slow operation.
About Midea
Xiaomi Inc. of China has invested 1.26 billion yuan (US$203.7 million) in local home-appliances maker Midea Group Co., in a deal aimed at boosting the smartphone maker's presence in the market for Internet-connected home electronics.
Midea Slow Juicer
As fear rises from the spread of COVID-19 across the world many people have been looking to fresh fruits and vegetables to take in extra nutrients and vitamins to boost their immune system, for weight loss, getting clearer skin, for better overall health, reduction in stress and for their wellbeing.
Features:-
- Powerful Induction motor(DC motor): 200W
- Cold Press Technology, Vertical design
- Long continuous working time (KB:20mins)
- Slow speed screw type, RPM: 55/Min
- Touch keys, intelligent control
- keep the nutrition of the juice, reduce the oxidation
- Low noise level less than 65db, Quiet and safe.
- Reverse function to avoid stuck
- High juice extracting rate
- Double sieve, SUS304 strainer with small holes for the fruit & vegetable.
- Lid security lock, Base security lock, overload protection.
- Double food gate
- 45 mm feeding tube
- 1.0L Juice Jug & 1.0L Pulp Container
- Non-slip rubber feet
Thoughts
The double sieve and auger works impressively to obtain high quality juice. The revolutionary All-In-One Auger Design rotating at 55rpm means less noise, less cleaning and more juice. Getting the right juicer gives you a surprisingly friendly experience juicing. The cold press system makes sure no vitamins and nutrition is lost after juicing, the detachable parts can be easily cleaned. Dismantling the juicer is straightforward compared with the older fast juicer with lots of corners which is a good haven for bacteria and so on. Hence, ease of cleaning is very important.
Rate