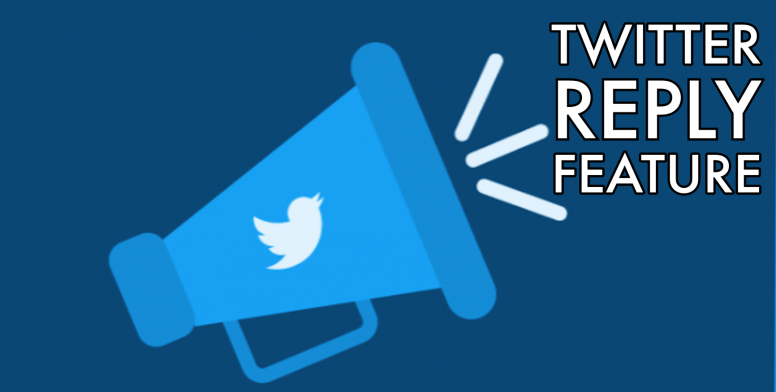 Assalamu Alaikum, Dear Mi Fans
Greetings from Mi Community Bangladesh Tech Team. Twitter is testing a new feature that allows users to limit who can reply to their tweets. The new feature is essentially a new reply permission setting that will enable users to decide who can respond to their tweets.

Highlights:

Twitter in January had announced plans to test this feature.
The company has now started testing the feature publicly.
Twitter users can choose between three options.


As the company explains in a blog post, before you tweet, you'll be able to choose from three options for who can reply: everyone (standard Twitter, and the default setting), only people you follow, or only people you mention.

How the feature works: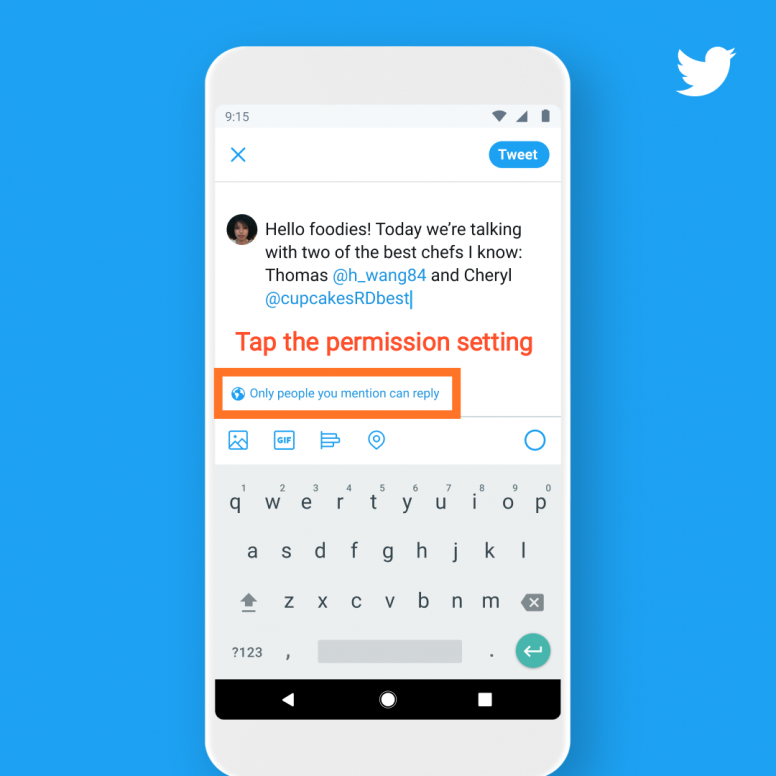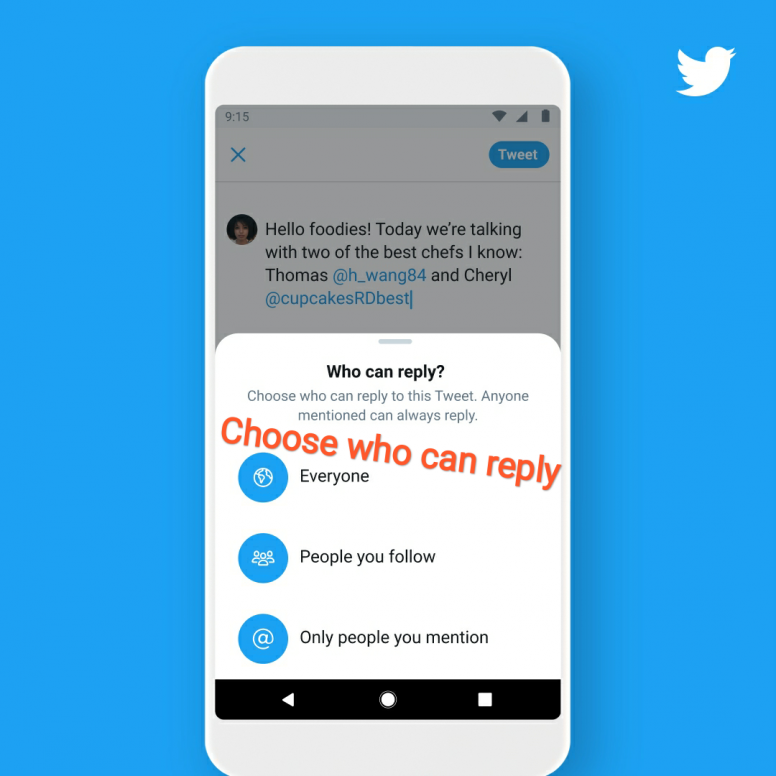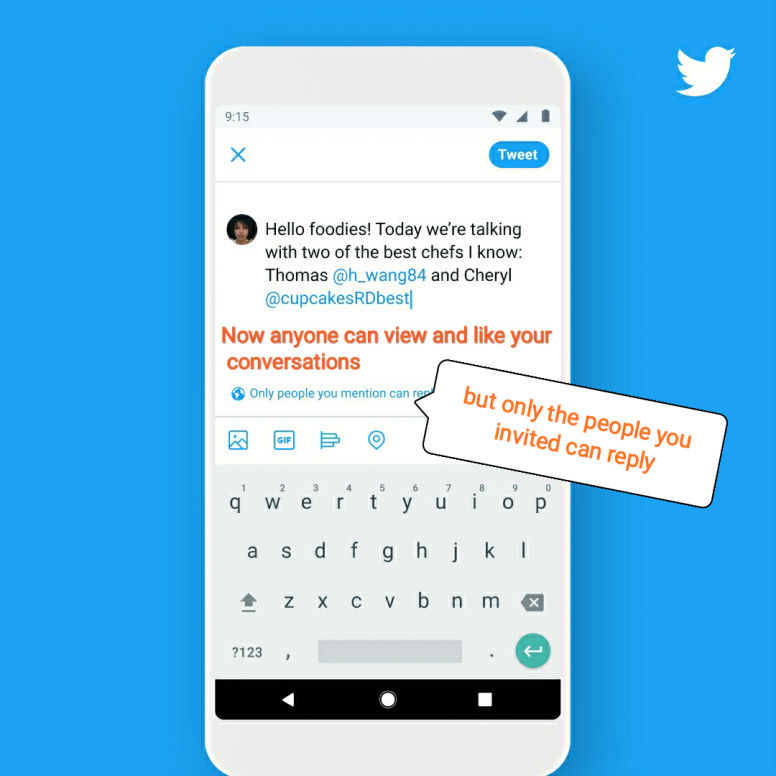 If you limit replies on a tweet, everyone who can see your tweets will still be able to see that tweet, and they'll be able to like it and retweet it they just won't be able to reply if you've excluded them. Twitter will also label tweets that have limited reply settings so you can tell up front if you'll be able to reply to it or not. You can see what that label looks like in this image: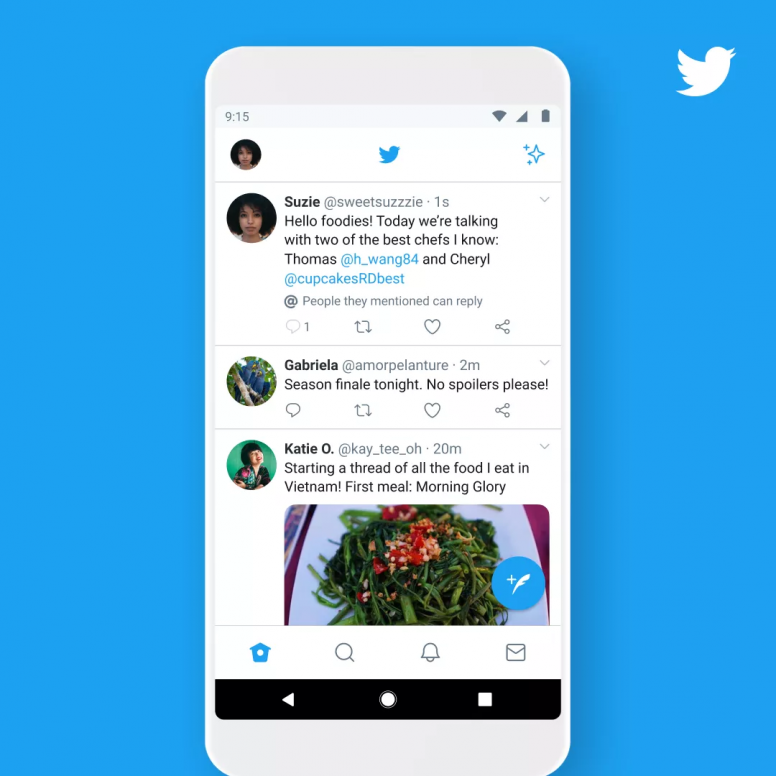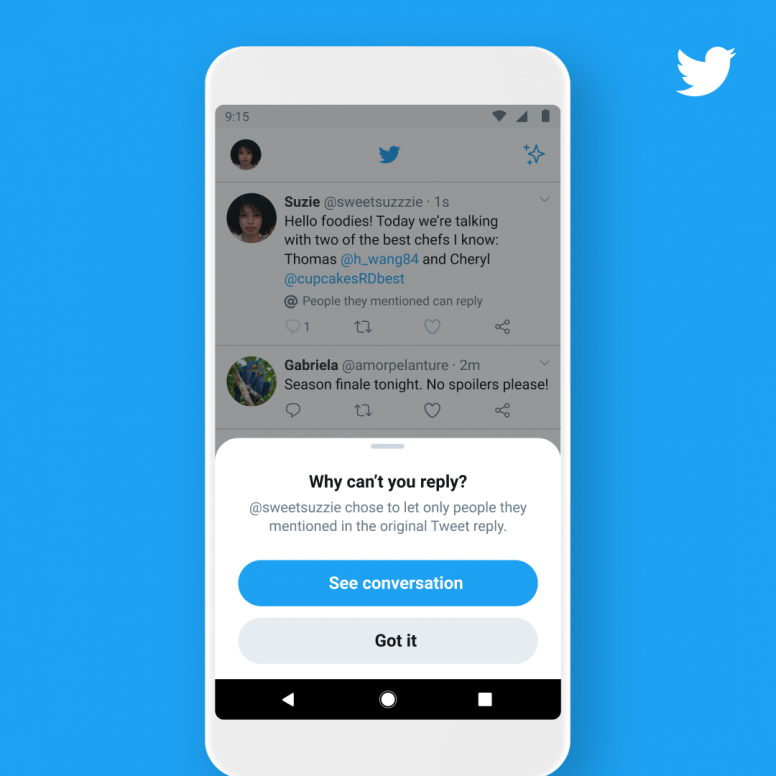 For now, only a limited group of people globally on Twitter for iOS, Android, and twitter.com can Tweet with these settings, but everyone can see these conversations.

Twitter has implemented a number of new features in recent months in an effort to improve conversations on the platform, including letting you hide replies and testing a new interface for threaded conversations.

Source: [1]




Our Social Network:

Please Read My Previous Threads:



Stay Home, Stay Safe and Stay Healthy




Popular Columns Across Mi Community: