Redmi opublikowało serię plakatów poświęconych nadchodzącemu smartfonowi Redmi 10X. Jest to pierwszy telefon na rynku zbudowany w oparciu o system jednoukładowy Dimensity 820.
Jednak jego unikalne funkcje na tym się nie kończą. Redmi 10X ma nie tylko podwójne gniazda SIM, to pierwszy smartfon na rynku, który obsługuje podwójny tryb gotowości 5G.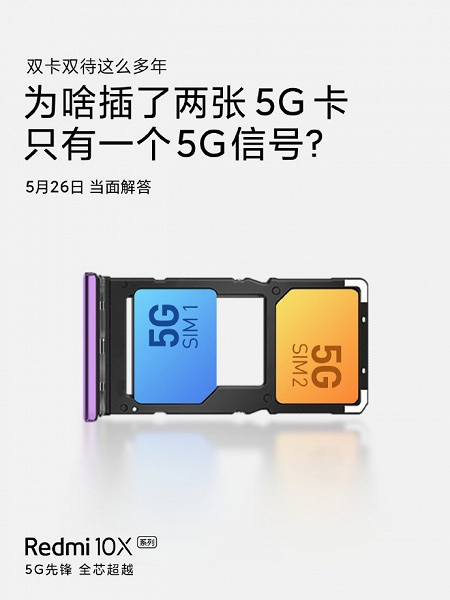 Twórcy potwierdzają również, że smartfon ma najnowsze technologie, które zapewnią stabilną komunikację z najwyższą prędkością przy minimalnym opóźnieniu. Technologie te zostaną omówione podczas prezentacji smartfona.
Kolejny plakat sugeruje zgadnięcie, który ekran zostanie zainstalowany na smartfonie (LCD lub AMOLED). Ale inny zwiastun sugeruje, że nie wszystkie ekrany mogą oszczędzać energię baterii w trybie ciemnym, co wskazuje na obecność ekranu AMOLED.
Redmi 10X zostanie zaprezentowany 26 maja.