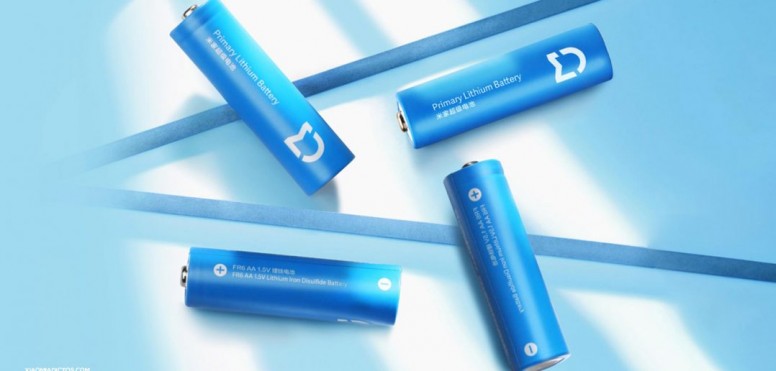 Hello Mi Fan's!!!

Xiaomi is well known for their brings lot's of interesting productus in the all over world, however today Xiaomi launches, its first Xiaomi battery under Mijia lineup in China, called Mijia Super Battery. In detail, the of new Xiaomi Mijia Super Battery have been presented as a cheaper and more durable alternative to the well-known Duracell.

And it is that, with an AA format, these new Xiaomi batteries are able to offer us a duration of up to 2-5 times more than a conventional battery. In addition, among its characteristics, these Xiaomi batteries stand out for providing energy in its entirety and in a stable way even in temperatures below 0 degrees.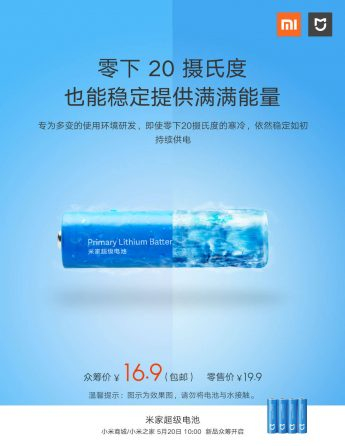 As explained by the firm itself, these new alkaline batteries work correctly even at -20ºC. Beyond its charging power, the Xiaomi Mijia Super Battery has been designed in order to achieve a light and resistant design. This is done using larger negative and positive poles and an internal structure with a single winding.

The new Xiaomi Mijia Super Battery only weigh 16 grams.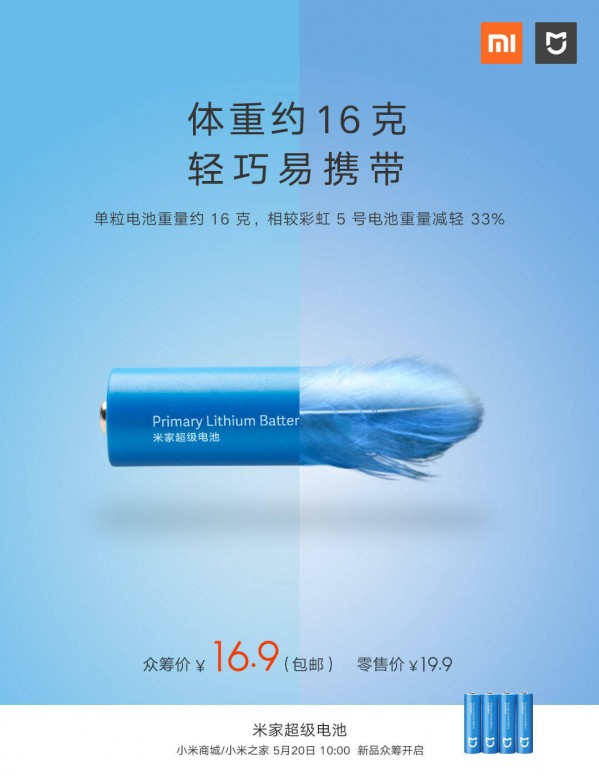 As a result, these new Xiaomi batteries reduce their weight by up to 33% compared to a conventional battery . In short, Xiaomi has managed to develop batteries of only 16 grams , allowing their transport to be much more comfortable and safe.

Price and availability of the Xiaomi Mijia Super Battery

The price of these new alkaline batteries is only 16.9 yuan, about 2 euros to change. At the moment the Xiaomi Mijia Super Battery will only be available in China from 20th May.

Mi.Com