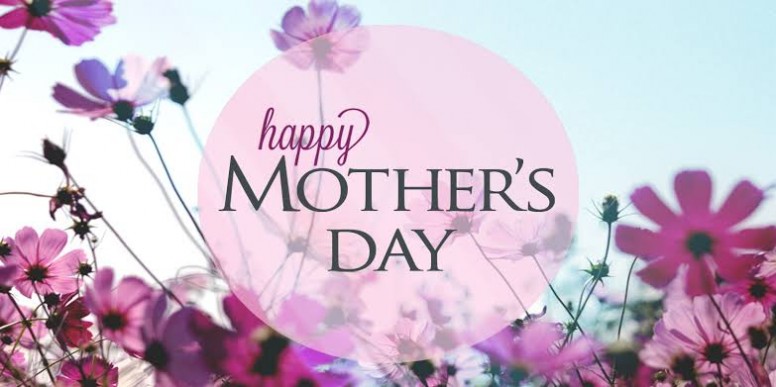 First of All, My Greetings to All the Mothers here, HAPPY MOTHER'S DAY!!
We all know what mother importance in our life is. Mother's are very important and needed in child life. In our all life we learn different things from our mother. Mothers always teach us and her advice always very beneficial for us.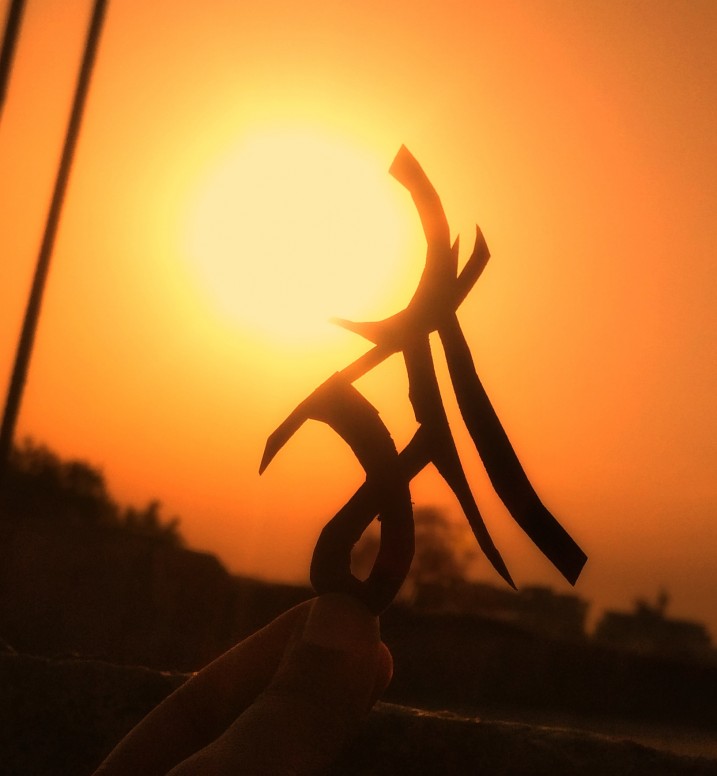 Device ~ Redmi Note 4
Edited ~ MIUI Gallery and Snapseed
~ Let's Start Now My Story ~
I even can't describe you the value of my mother in my life. It's like my life start in hero womb and ends in hers laps.she really means world to me. I even can't imagine a single day of my life without her. Not only I, my whole family is nothing without her. She is very special for all of us ,even she don't know what she meant in our life.
I would like to share a incident of my life with you which describe my mom perfectly​.
When I was in 10th class,an annual event was held at our school. The event was actually get to start at 6:00 pm and we reached at the event at 6:45 pm .As we reached ,my friends gathered near me and told me that I missed " STUDENT OF THE YEAR" trophy. My mom heard that she as quickly as possible she went to our class teacher and told her to hand the trophy to me at the time of event. My teacher insist her that they will give me trophy the day after in the morning assembly .
She then went to the Principal and requested​ him . The Principal after seeing the proudness in her eyes ,he accepted her request . She came to me and told me that , " Don't worry, I have talked to your Principal ,he will give you the trophy after the performance of these students." I told her , "Mom, it's okay , I will have it in the morning assembly ,at last it will be my only."
Her answered fill me with tears,she answered so beautifully , " Tomorrow,I will be not there to watch pridely my daughter receiving the trophy."
That moment was the best. The moment to watch my mother filled with pride and honored. She is the one who always inspire me to work hard for myself and for others.
Whenever I think that in such a competitive world how can someone live for others , scarificing all their happiness the image of my mother in front of me. As it is said that ,when four peoples are hungry and the bread is only three. Then the person who says "I am not hungry, will only the Mother."
The last thing I wanted to say that respect your mother,and respect each and every person in your life because even you don't know what their presence mean in your life. Love you Mom so much you means​ a lot to me.
~ I lied to my mother second ~
Well I have a true incident related to me..which definately forced me to introspect myself and since then I nvr repeated it!!
My mom finally allowed me to surf FB in class 10 as I asked her for this everytime out of peer pressure!!But what rules were to followed were like- I have to use it only on Sunday nd that too 1.5 hrs(well she was just very serious for my studies and environment..according to all someone in class 10th is not mature enough to handle these socialising sites!)
It was Wednesday that evening when after returning from my coaching I decided to open my account,and that too without asking her for that(definately I was very sure she would deny for it).
After sometime when I was totally lost in enjoying my chat and posts,my elder brother caught me red handed doing so and informed mamma within seconds.
Mamma comes now-
"Whatever I heard ,is it true?"
Brother(interrupting) -" yes mamma I saw her!!"
Me-'' No mamma!!'' He lying ,taking revenge of our last fight:-((
Mother-''Well I know u were not!!( **Mujhe Pura vishwash hai tu mujhse Bina puche account khol hi nhi skti)**''.
"Shanu u better concentrate on ur studies instead of spying her''
Brother-'yes mummy':-(
Well this incident forced me to think for a while ,about her **trust **which made her to say this!!
Yes my eyes were full of tears that day bcz I saw the trust she was having on me!! **That blind trust!!The inner me was yelling at me for this:-((**
I really promised myself not to do anything as such which would break her faith!! Since then I nvr lied her as such nd always tried to justify her faith nd love!!
Yes this incidence changed me!!
I promised myself nt to ever let her down!!
Mumma I love u for everything nd obviously the trust u have on me!!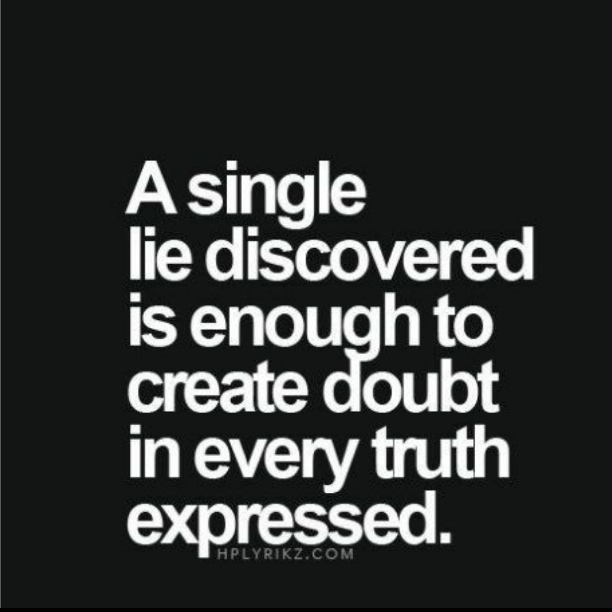 Well u might find this story quite strange,but,it's very close to my heart!!
Love u mamma:-))
~ There is some lines for my mother ~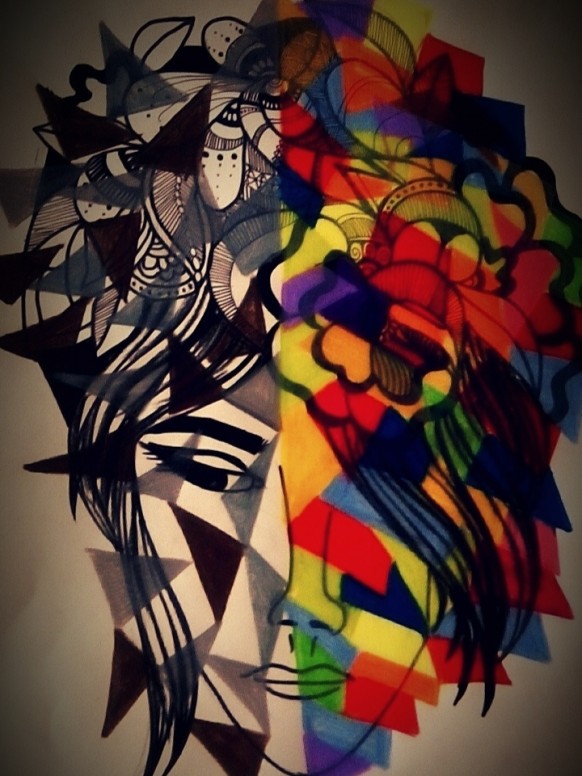 My mother is my super queen, this drawing I have made for them, yes, it is not so good.
My mother is more than important to me and no one can ever replace her position in my life.
She's the one who remember to call me everyday whenever we are not at the same place.

She's the one who still choose to take care of me like a small crying baby when I fall ill.

She's the one who still gives me instructions like I am a child and don't know many things.

She's the one who comes rushing to me when I call her for something.

She's the one who always cook my favorite food no matter how tired she becomes.

She's the one who keeps a check on my health even when I did not care to listen her.

She's the one who still cares about me even when I get angry on her.

She's the one who always did many uncountable things for me without expecting anything in return.
Thanks For Viewing My Thread
SuHaNi ChAuhCh
(Mi♥️Fan)
I'm really sorry Mom And I love you so much

I will not lie to you anymore and will never disappoint. And thank you for writing and Posting this thread "What's the Biggest Lie You've Ever Told Your Mom and Share Your Story " to special thanks to @Crossfiree.