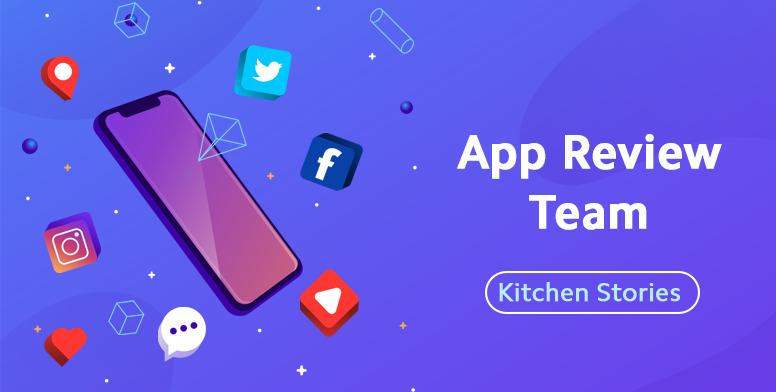 Hello Mi Fans,

With our growing dependency on our smartphones, we carry it with us almost everywhere we go. Today's apps are leaving no sphere of our life untouched, not even the kitchen.. Besides being our constant companion in our living room or work place, we can keep it with us in our kitchen too. Isn't it? Cooking apps are always there to convert our phones into digital cookbook. They can help you expertise in cooking your favorite meal, at the same time, they are there for them who are still learning to chop an onion or boil water. Today I am going to review one such app - Kitchen Stories


Kitchen Stories is an excellent app which brings the entire cooking world to your pocket. Step by step recipes to beautiful pictures of some yummy recipes, it has everything sorted for you. Kitchen story has a very minimalistic design which truly gives it an aesthetic feel while browsing. When you open the app it would take you to a beautiful animated page with loads of delicious cooking going on in background. You need to sign up with your gmail, Facebook or any other email id if you are a new user. This would ensure you can save recipes in your favorite list and even share your own recipe with the world.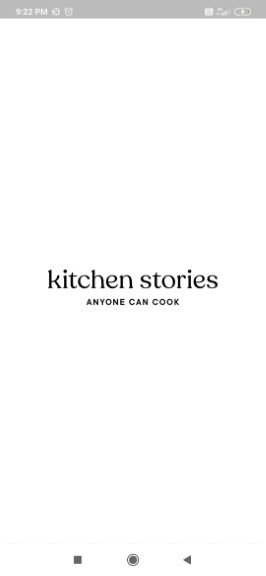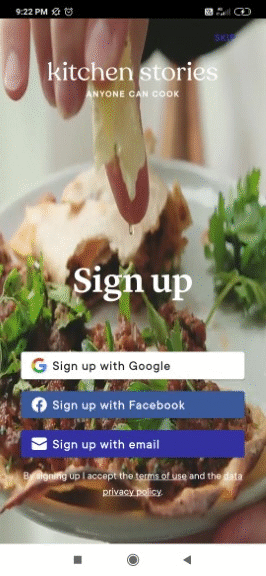 Home:
The most important place of the app. It houses a huge collection of some excellent recipes. The app shows recipes that match your preferences. Apart from the different categories Kitchen stories also placed recipes under some interesting themes like #StayHomeKeepCooking (Lockdown special), 5 ingredients dinner, Spring baking, Bloggers bite etc. All of them deals with some specific delicious meals and their cooking process. I am 100% sure, you will fall in love with the app at the first glance because of its diversified collections and absolutely brilliant, eye catchy high quality photos.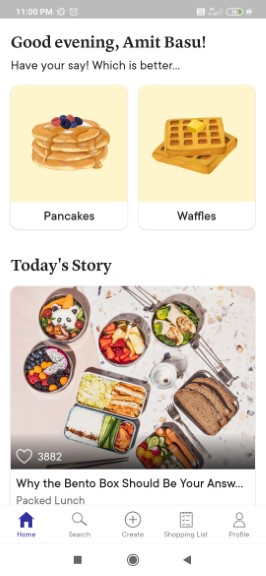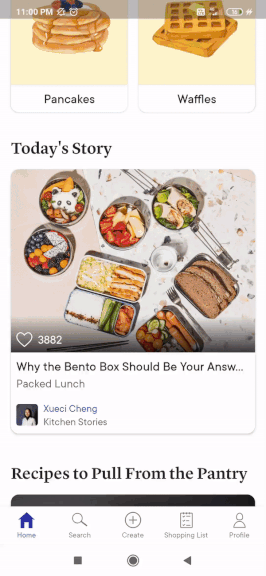 How the recipes get unfolded? Well, they cover everything. A professionally made high quality video, difficulty levels, Detailed ingredients list, utensils used, nutrition per serving, and steps by step tutorial with amazing photos so that you do not commit any mistake. These photos attached with every steps is something I love about the app. It makes the entire cooking process so easy and simplified. Like you see a vivid presentations in front of them. If you are not sure about few basic stuffs of kitchen, you can get a quick tutorial with Kitchen Stories' how to-videos featuring basic tips and tricks in the kitchen.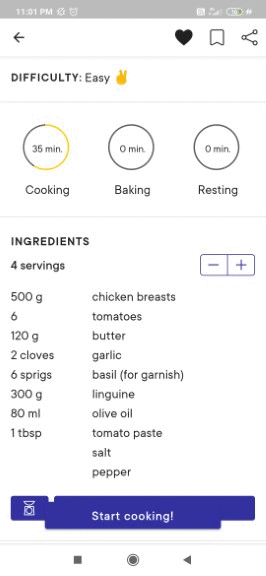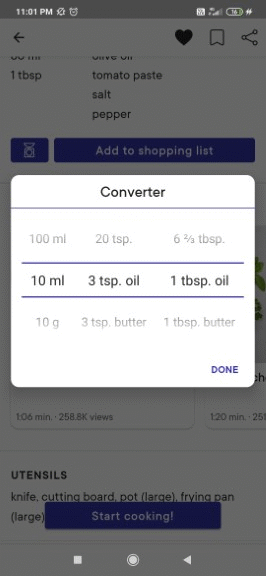 Talking about the videos they are perfect. Each recipe has a professionally made and edited video for your convenience. But personally I never watched those videos because the written steps were so detailed and comprehensive, it used to make my job done. Instead of those what I liked most is the "How-To" videos. This is for all the new comers for kitchen. Suppose you are making, yellow curry split pea soup, a couple of videos appear before the first step, showing you how to make curry paste, vegetable stock, how to properly cut onions. The videos are simple and to the point. There are some reviews written below each recipe as well. From where you can have a look at what other people has to say about this recipe.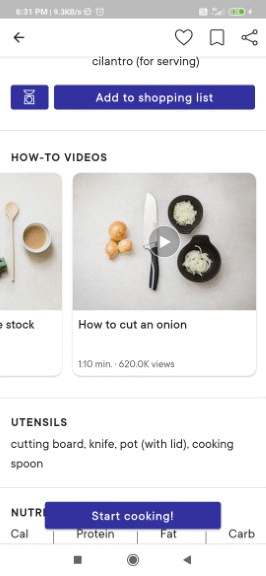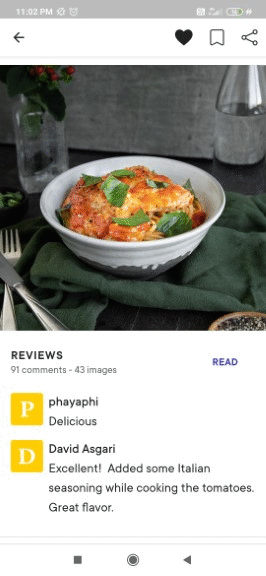 The Chef:
If you like any particular recipe, you can go to the chef's profile within the app and browse through his entire recipe book. You can also follow them on their Instagram profile. This makes it easier to get ourselves familiar with some expert cooks around the world. You can also like, save and share any recipes. There is a default My Cookbook column under which you can save any amount of recipes for future purpose. Within each recipe you would even find the time required for each steps of the method like time for boiling, time for baking and so on. It gives you a whole concrete idea about how much time consuming each meal is. So you see, this is really handy feature.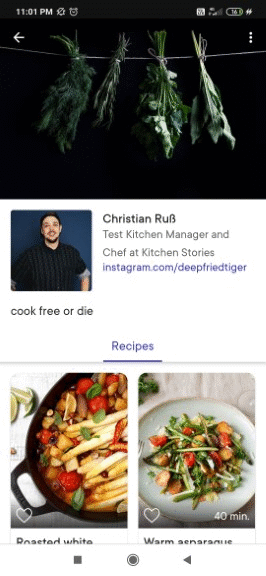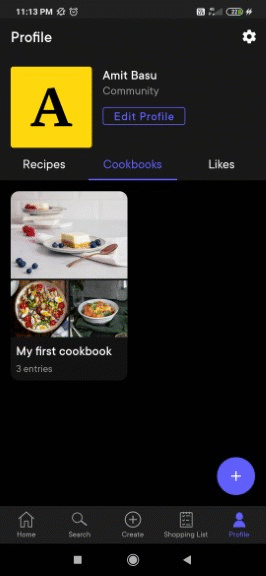 Categories and Search:
Honestly I have used a lot of cooking apps but the categories I found in Kitchen stories are absolutely unique and huge. You just can't complaint that you cant find a particular one. All the dishes are arranged in different categories to give you quick access to the kind of recipes you're looking for. Chicken, bread, cakes, British, Asian.. what food you want? Here you have anything and everything. You can filter the recipes by the type of food you're in the mood for by tapping on the filter icon in the top right corner of the app. The sorting can also be done by relevance like most rated, liked etc. Sorting feature works smoothly and accurately for me. You can also use the powerful in-app search function for your help. Quick recipes, Pasta , Desserts or whatever you want simply type it down.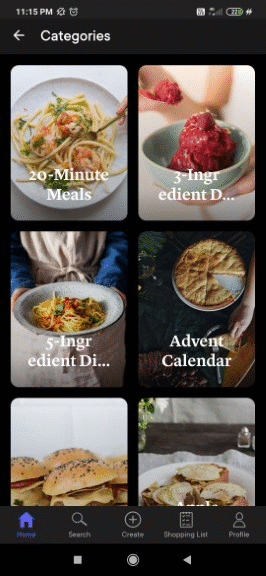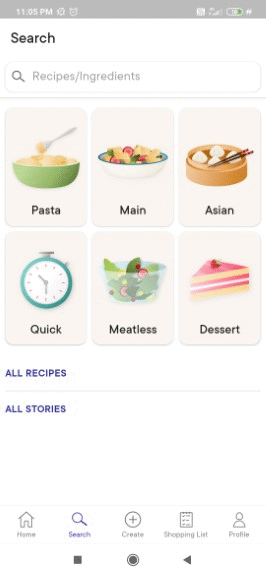 Create recipes and shopping list:
You can create your favorite recipe, the one you are expert at cooking and share it with the community of Kitchen stories user. For that you gotta follow some simple steps like giving it a name, a photo, a description, mentioning preparation time, utensils used, nutrition amounts etc. Once done, put down the steps and some high quality photos to make your recipe attractive. Do not forget to put a chefs special note at the end. The more users will be sharing their recipes, the more enlarged the collection will be. Shopping list is another useful feature. If you are planning to cook a dish from the app, you can add its ingredients to your shopping list to make a purchase later. So that you won't be missing anything while cooking.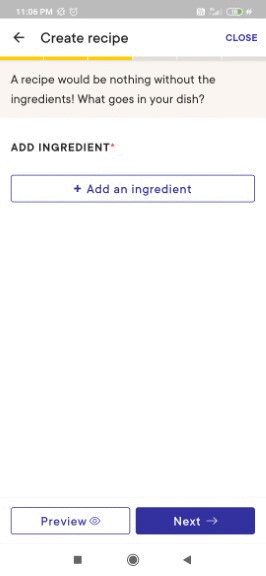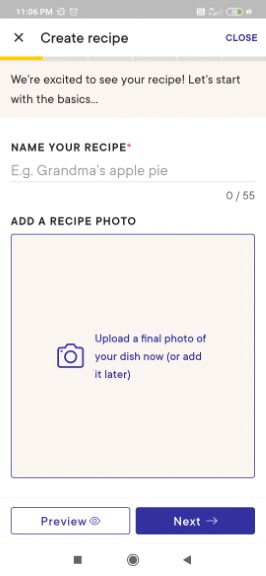 Settings:
Settings for the app is usual and simple. You can change language of the recipes, or the unit of measurement system. Kitchen stories also offers a light and dark theme for the app. So no matter you are fond of light theme or dark one, you won't be unhappy! You can also share your feedback about the app to the developers to make it more advanced and enriched. So if you have a suggestion, do not hesitate to put it forward.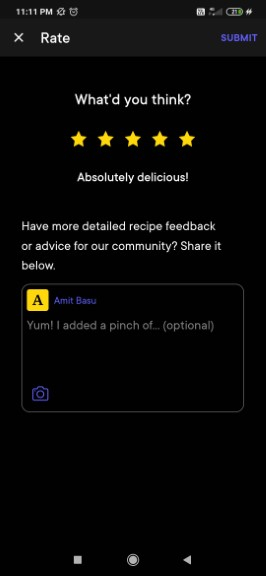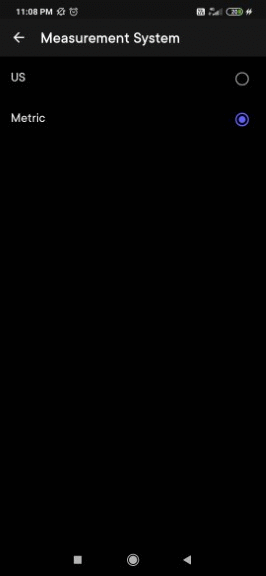 Pros:
Excellent app layout and beautiful interface
Lots of recipes for multiple categories
Step by step instructions with photos
Shopping list and search function


Cons:

Kitchen stories is a heavenly app for the home cooks. It is simple and user friendly, just like the step-by-step recipes! The app interface is so beautiful and practical that it feels like I am scrolling through some cookery magazine. Simply love the design and decorations of those high quality photos. The recipes are explained in a way that even if you are a newbie, there will not be any issue for you. The contents are diversified and a large in number. So there is nothing to complaint about the collection of recipes. Categories are well built as well. For me this app stands out every sector and performs better than any other cooking app I have used so far. I will definitely recommend this app if you are into discovering mouth-watering dishes. Download it now and get into the yummy world.

I will give it 4.6 out of 5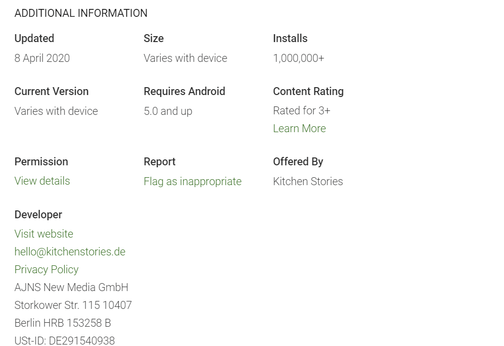 Or
Download the APK:
Kitchen Stories.apk
(20.83 MB, Downloads: 3)
Rate