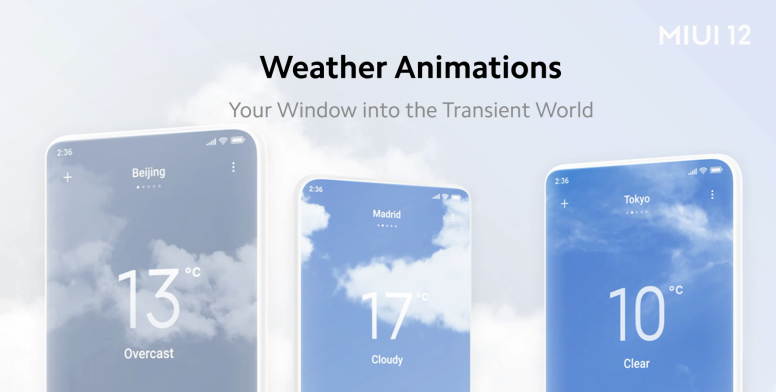 Hello Mi Fans,

Standing at the forefront of design and user experience, MIUI 12 once again ignites your imagination with its whole new set of animation, aesthetics, and privacy functions. With Xiaomi's MiRender engine, Folme animation engine, and MAML illustration engine, MIUI 12 created an elegant and ultra-smooth UI experience. It also realizes highly efficient user interaction by visualizing every data, information, and status. Today we will be talking about one of the most important MIUI System app. Something we deal with every day.The Weather - Weather app.

Nature is full of life. The new design of our Weather app doesn't simply inform you. It shows you how it feels to be outside at any given moment. Your device is a part of nature. All you have to do is look at your screen: blazing sun, soft breeze, and refreshing rain will be there. Just like outside your window. So you see, rain, sunshine, snow and instantaneous weather changes are all displayed in a real-time manner on your screen, capturing the fleeting moments of beauty. Swipe the screen to see weathers in different cities as you see in the real world.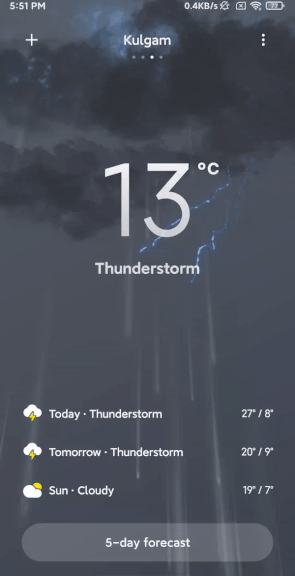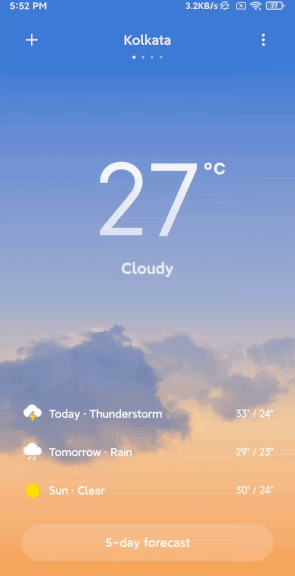 The inspiration behind our Weather app is Nature itself. This is what we see when we look at the sky. Bright sunshine gets through the clouds. Then the clouds are blown away by the wind. Swipe through the weather in your favorite locations and see it change. From clear to overcast, from overcast to rainy, and so on…Just like in real life. Our Weather app reflects all changes that happen outside. It's your window into the transient world.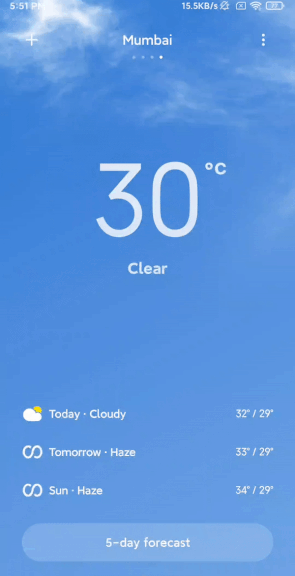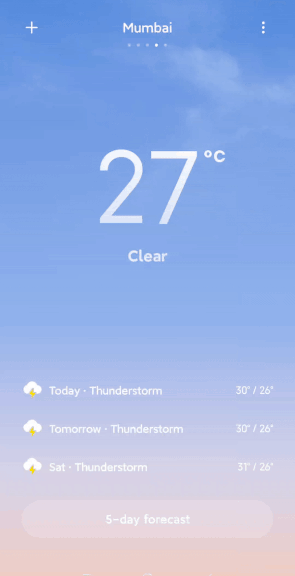 You can feel the climate change at your fingertips and appreciate the beauty of cloudy weather, rain and snow. By simulating ecology and deducing nature, we can perceive the sunshine and the spring breeze on one screen, and feel the changing clouds and rain. As if immersive, bring natural comfort. Close to nature, why only in front of the window.




Do You Like the New Weather Animations?

Share Your Thoughts in comments below!





Rate