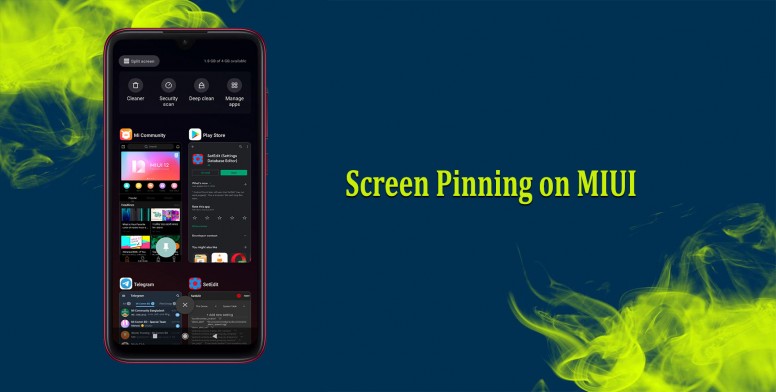 Hello Mi Fans,
Screen pinning is a feature on Android smartphone that enables the user to only show a specific app screen. This means all other functions of the phone are locked, apart from the one app that is pinned. This feature comes handy in situations where you need to hand over your phone to a friend or relative. They will not be able to browse through any other app on the phone except the one you have pinned.

Now with stock Android this feature is easily available. To enable screen pinning on stock android device follow this thread.
But with Xiaomi's MIUI this feature is apparently missing or disabled. Hence in this thread, we shall see how can you enable the feature. To enable this feature follow this steps-

Follow this steps to enable Screen Pinning on MIUI: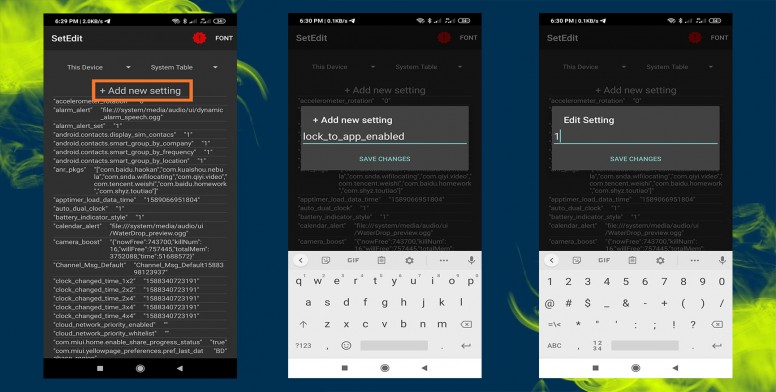 Go to Google play store, then download and install the app Set Edit (Settings Database Editor)
Open the app and go to "System Table".
Press "Add new setting" and type: lock_to_app_enabled and click save.
Now you will be asked to Input Value so here type "1" click save changes.
Now you can Pin Apps from recent apps screen.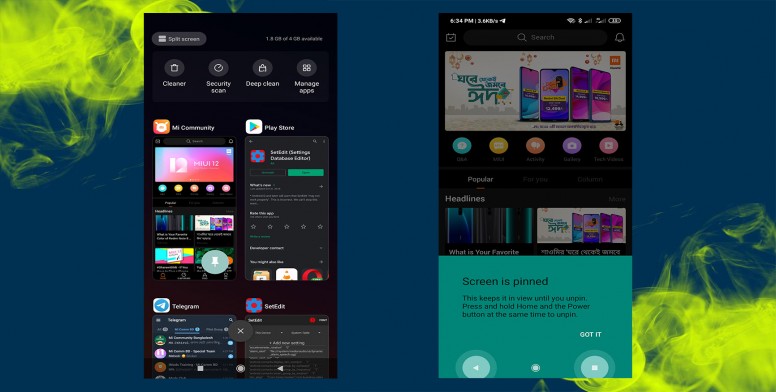 NOTE
Enabling this feature may not work all the device hence do not attempt this again if you failed at the first attempt.
Please don't use screen pinning in 'full-screen gesture' mode as it'll not work as intended and can cause problems.
Also, the very first app from the recent apps screen can only be pinned.
To Unpin an app press Power + Home button.
To disable this feature follow same process but set Input Value "0" click save changes.


How helpful is this tutorial. Tell us in comment section bellow.



Special thanks to our Admin

mnnahid

Bhai & all s/Moderators for continuous support and inspiration.


Coronavirus (COVID-19) Advisory:

Wash your hands frequently
Maintain social distancing
Avoid touching eyes, nose and mouth

More Tips and Tricks
Join Us On Telegram
Subscribe Our Channel
Rate