Hello Mi Community!!
First of All, My Greetingsto All the Mothers here, HAPPY MOTHER'S DAY!!
What's the biggest lie you have ever told your mom? Time tocome clean to mom!
This question made me look back and think of it, I must say it is not Big but I have minor lies before that I didand some of these are white lies.
It may not be the BIGGEST LIE but my Big Regrets, that I wasn't able to make my mother feel that I loved her more, to say things that now I know matters like that I appreciate everything that she did for us and we love her very much. That I am sorry I wasn't able to say proper goodbye and ask for forgiveness for my shortcomings. Because when she left us, we weren't there beside her, she is with my Aunt at the hospital during her last breath, my father was on his way to buy medicines and my sister and I went back home to prepare our things for hospital needs. It is like she chose to leave us that way for she doesn't want us to see being sad or even crying when she leaves.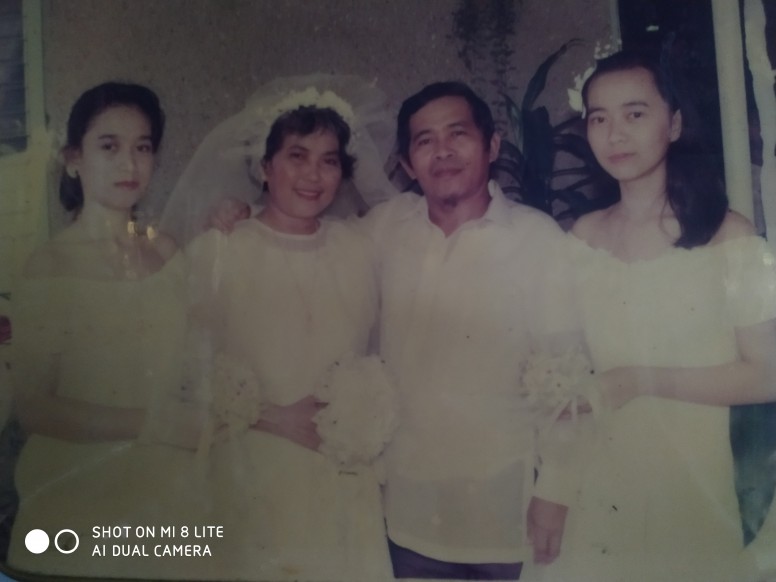 My parents had their vows renewed on their 25th Wedding Anniversary (I was a Senior High School back then)
It may not be a lie but I guess for my experience what we feel that left unsaid also becomes one… There are times in our life that we are too occupied of things, like work and other happenings that we forgot the value of spending more time with our loved ones. Sometimes what's inside of us, what we feel, we cannot say to our family or loved ones because we don't have enough courage or strength to say it. For my part, not that it matters anymore because she's no longer with us for almost 16 years already. And I'm pretty sure that she knows back then everything that I did. A lesson for me that I would like to share to all of you that don't wait until its too late, appreciate what matters most to you, show and make them feel loved because we will never know until when we will have that chance. As it takes so much more to move forward in life in spite of adversity.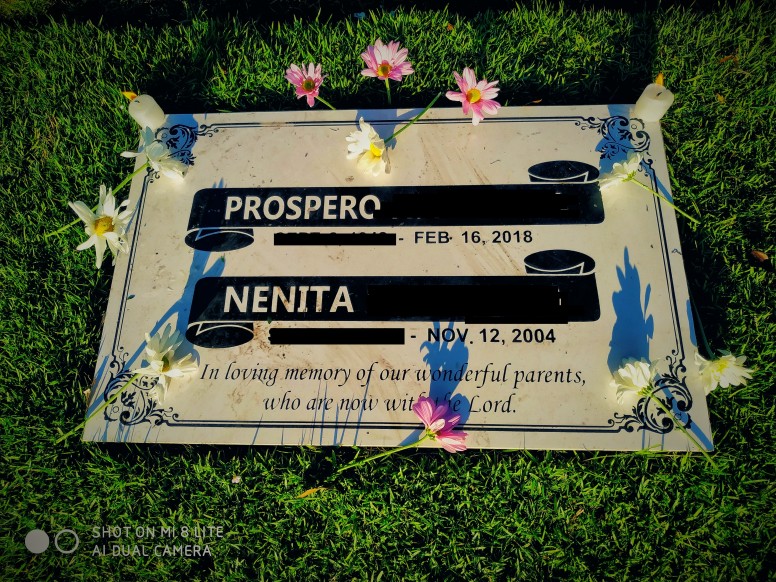 Apologies everyone for being emotional, these days it's hard not to because we cannot visit my mother and my father's tomb due to quarantine.
Now that I am also a mother, I appreciate and understand what my mom used to do or say to me. Sometimes her words of advice (that I took for granted back then) but now I realized that it is only for my best interest and well-being that she is thinking.
There's a saying that "A Mother Knows Best", this is 100% TRUE. I believe that no mother would want any harm or bad things for their children.
That motherly instinct is also true, we / you may not tell them the(whole) truth BUT believe me THEY KNOW, WE KNOW.
They are just waiting for us to say it.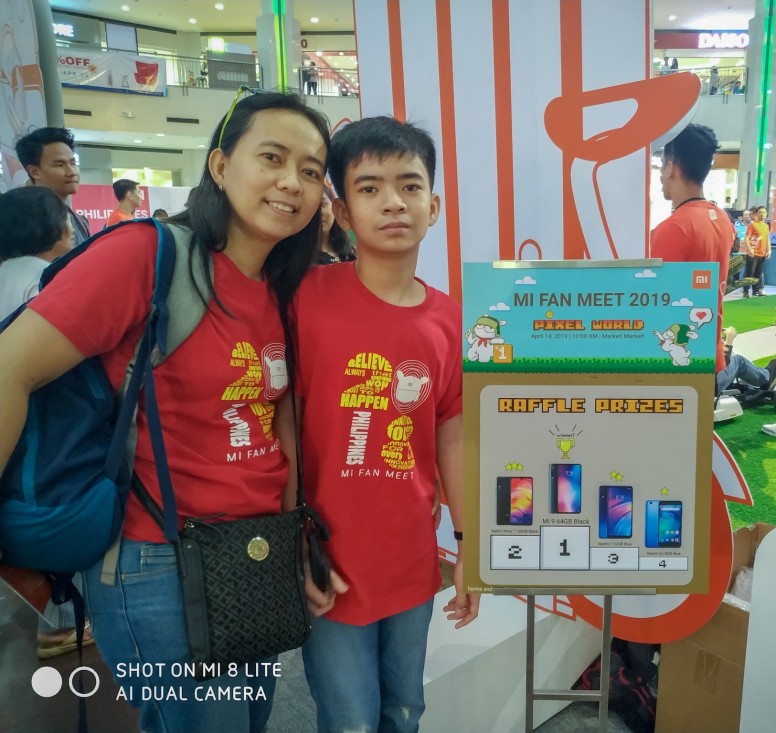 I'm a proud mother of this young man who is also a fellow Mi Fan
I give my sincerest thanks with much love and respect to all my Aunts and my mother-in-law who were with me and treated me like their own daughter through the years.
"Appreciate every second that your MOTHER is alive.Mine is gone forever and I miss her so much every day."
Again, my warmest greetings to ALL the MOTHERS, A Blessed and Happy Mother's Day!!!
Stay Safe Everyone!