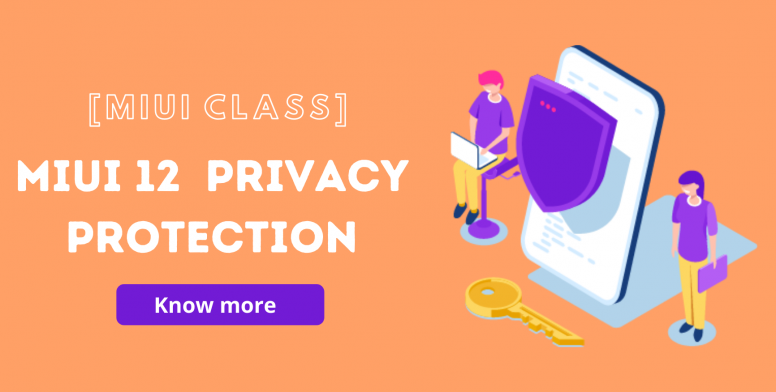 Greetings MIUIers & Mi Fans,

I am excited to meet you all back in Mi Community forum. Xiaomi launched MIUI 12 two weeks ago & update roll out begun immediately from April 27. The feature list of MIUI 12 was exciting as we had many first-time features in any android based OS. One of them that raised eyebrows was deeper Privacy Protection implementation in MIUI. Let me walk you through the technical & practical functionality of Privacy Protection feature.

Privacy protection has been in talks ever since Internet penetration evolved. Taking it to the next level, Xiaomi created the new interface MACE- Mobile AI Compute Engine, which has been specifically created for Mobile devices. MACE is an AI framework that will actively monitor, notify and block the privacy threats. This, in other words, controls the user privacy in individual app level. What special about MACE is that it doesn't need any cloud upload of data. MACE can work seamlessly offline and it is purely based on your smartphone.



Where can I access this feature?

Privacy protection can be accessed from Settings --Privacy Protection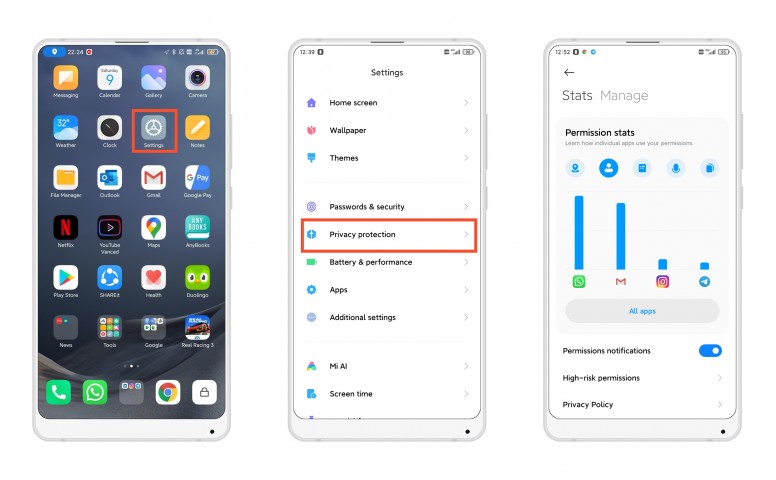 How does it fair in protecting user privacy?
In the privacy protection page, as you can see in the picture, different permission statistics of Individual apps will be displayed, like Location, Access contacts, Access call history, Record Audio, Access storage etc.,

Below that, you can find something called 'Permission Notifications'. Enabling this will send a notification every time an app tries to access any of your data when you use or when the app is in background.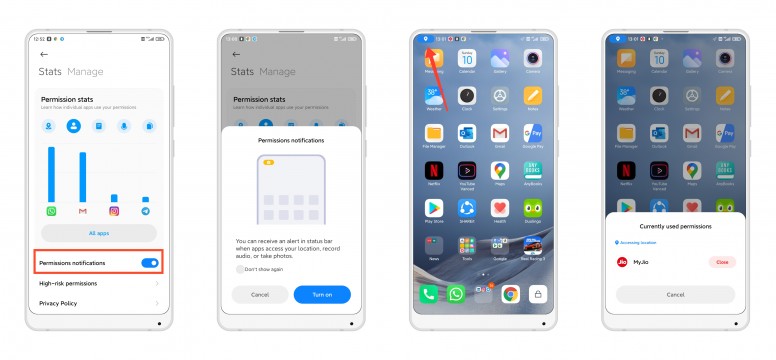 Also, you can click on the notification to monitor the timeline of permissions accessed by a particular app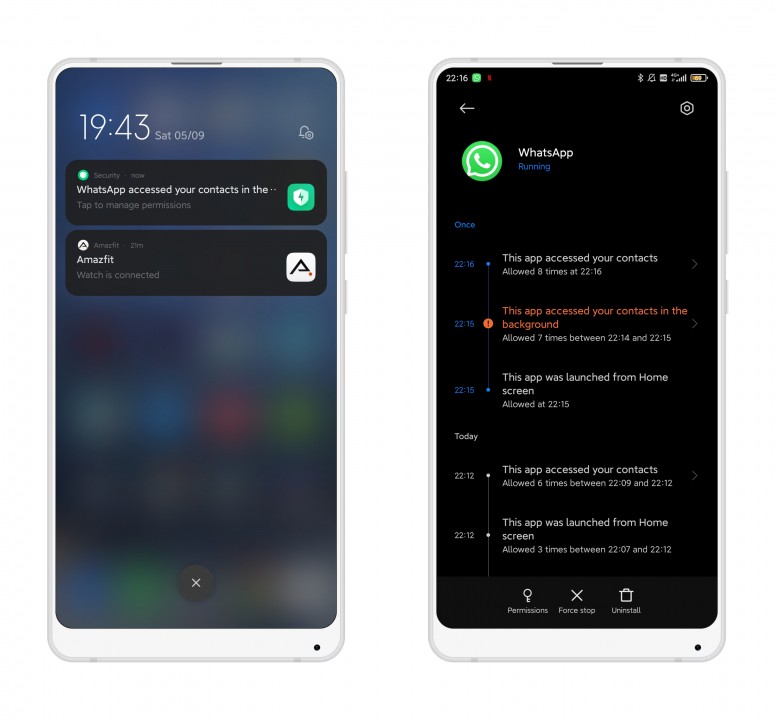 You can also grant permission at 5 different levels, as below-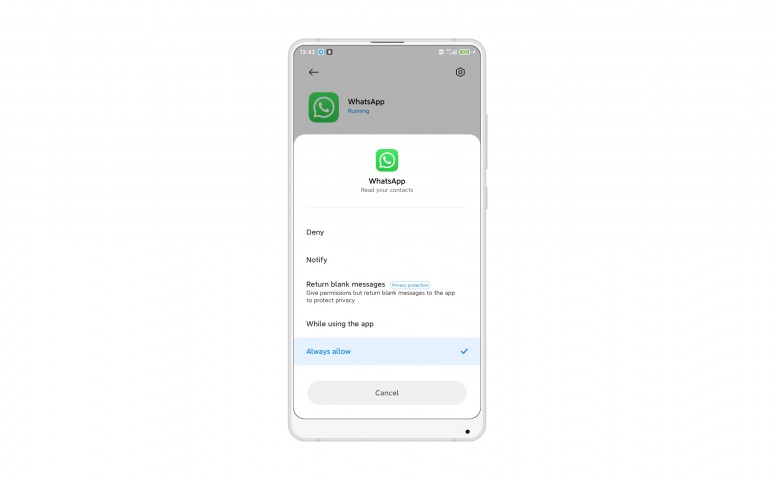 'Return Blank messages' is something new, which basically sends blank access to the app requesting particular permission so that the app doesn't steal your privacy by constantly asking permission to allow

MIUI will also send notification of all High-risk permissions requested by individual apps & it is up to the user to decide to grant such permission or not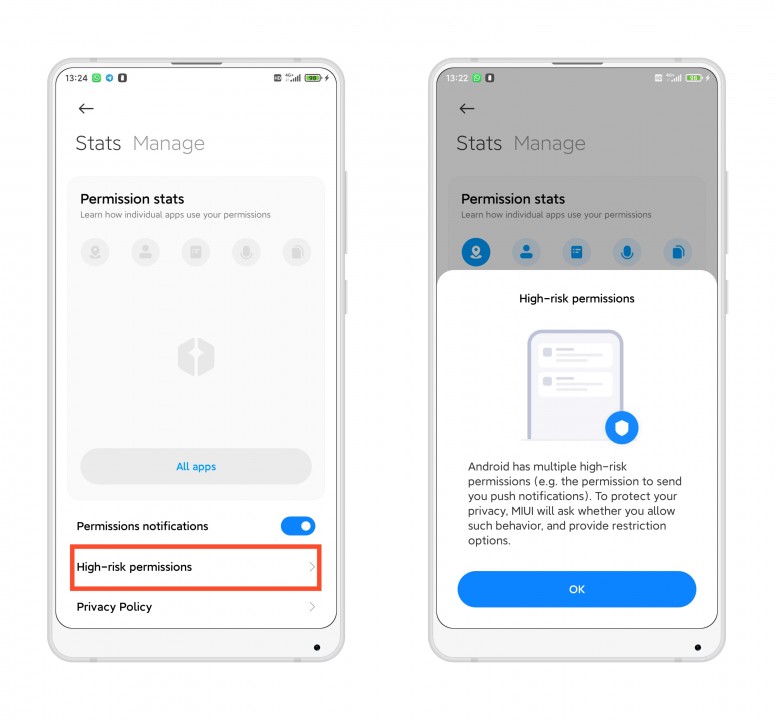 Sliding to next page, We have 'Manage' page where the permissions will be listed and all the apps using particular permission can be viewed in a single window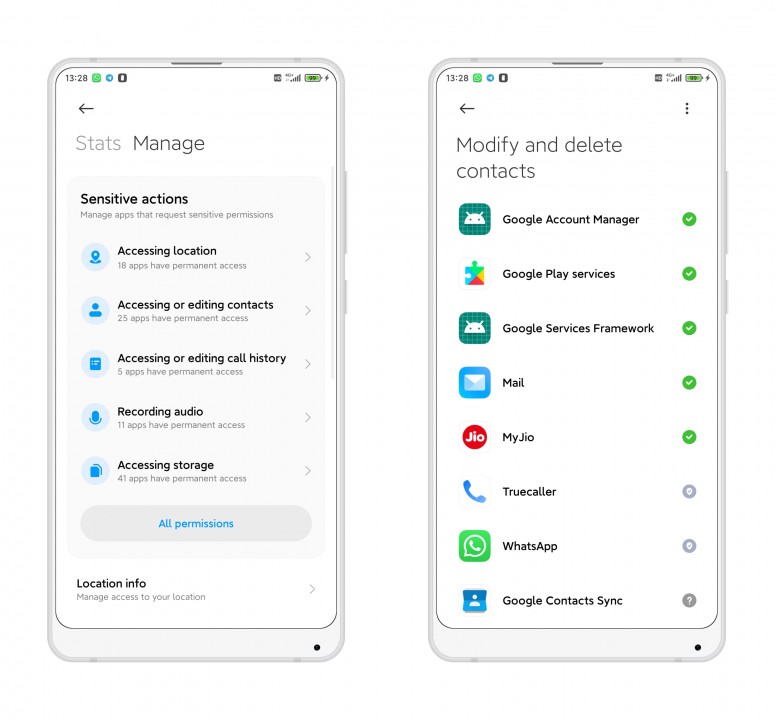 Special app permissions can also be controlled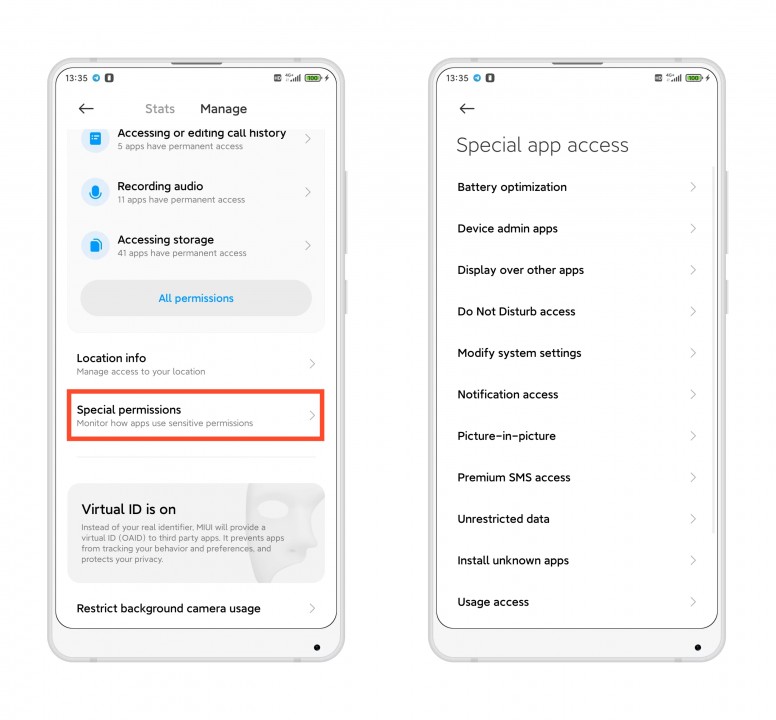 MIUI will also have a virtual ID for each device to ensure anonymity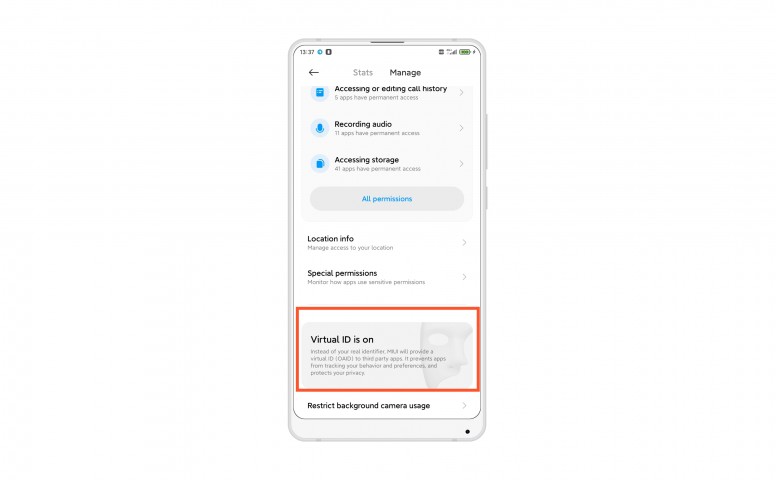 As some application companies have been accused of sneaking user's private space with background camera access, MIUI completely restricts such permission.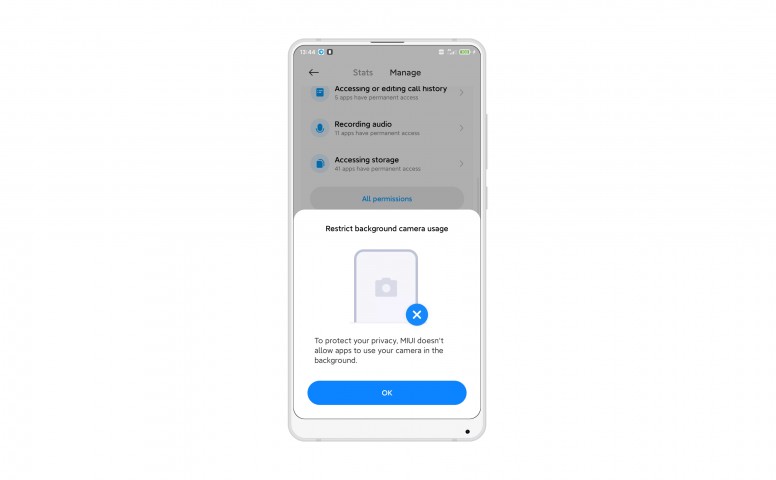 Wait, it is not over yet. There are privacy protection touches here & there. For instance, when you share a picture, it usually sends location & other information relating to that picture, which can be controlled before you share them.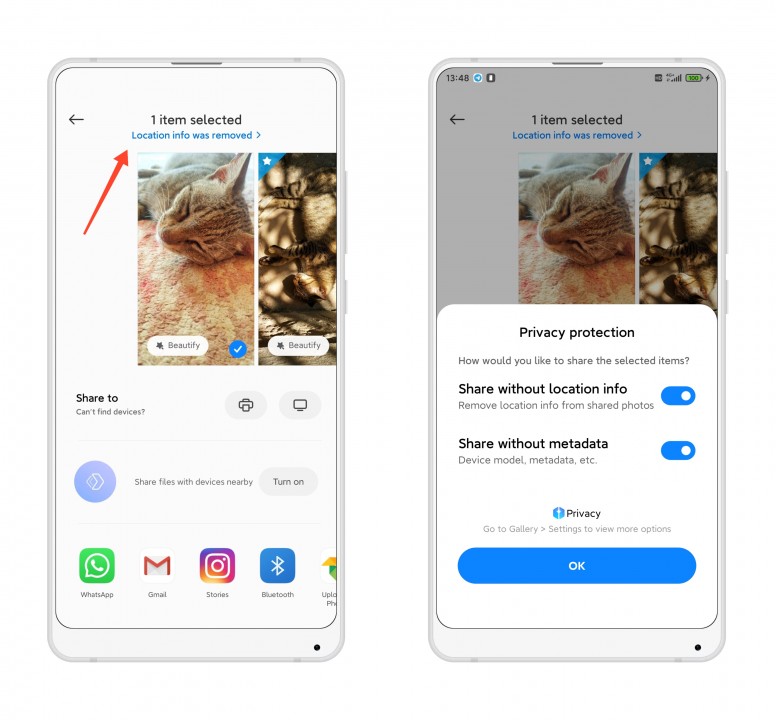 Just look at that, isn't that awesome? I love the deep level privacy that MIUI 12 has offered, I couldn't wait for you all to use & enjoy your safe MIUI-ing experience.





Hope you liked the Privacy Protection feature!

Feel free to share your thoughts in the comment section below

Until next time-

Jssharma

Moderator- Beta team


Articles that might interest you:




Previous MIUI Class threads:











Rate