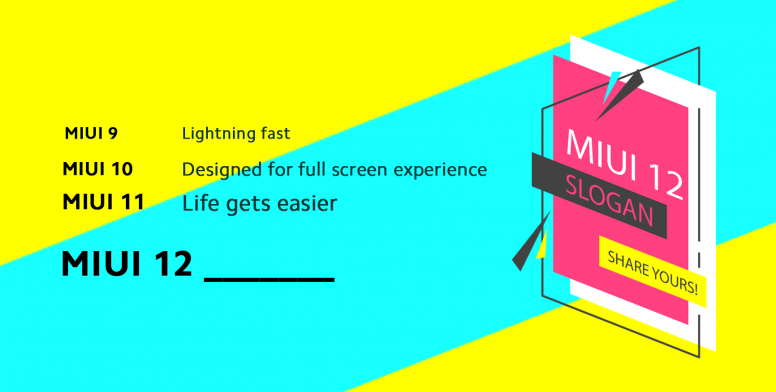 Hello Mi Fans,

As you all may know by now that MIUI 12 global launch is not far. The wait gonna be over soon and curtains will be raised from the most awaited MIUI 12. Previously we have met the MIUI 12 China ROM which brings new animation, aesthetics, and privacy functions along with an elegant and ultra-smooth UI experience. And now the time has come for its Global version to appear. Standing at the forefront of design and user experience, MIUI 12 once again will ignite your imagination with its whole new set of features & functions. So are you ready to welcome it?

Date and time of global launch of MIUI 12 will be revealed soon. Till then hold your breath! We have some exciting tasks lined up for you in Global Community! Lets start with today's one. MIUI has always been providing excellent features and user experience to millions and millions of MIUI fans across the globe. Each MIUI version has its unique tagline which perfetcly embodies the essence of MIUI.



MIUI 6: Less is more

MIUI 7: Yours by design

MIUI 8: Simplify Your life

MIUI 9: Lightning fast

MIUI 10: Designed for full screen experience

MIUI 11: Life gets easier




And...




MIUI 12...... ?


If you have to give a slogan or tagline to our MIUI 12, What would that be? Which short phrase do you think can describe the awesomeness of our 12th edition of MIUI? Share with us in comments. We would love to read them all. Thank you for your continued support and love for MIUI. Keep the love coming. We would constantly work to uplift your experience!



If you have to give a slogan or tagline to our MIUI 12, what would that be?

Share with us in comments!





Rate