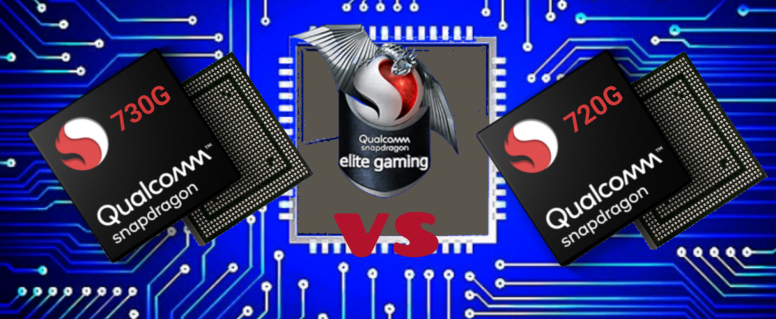 Hei Mi fans,
Elite Gaming Chipsets Compared! It's a dilution equation. I don't want to be a spoiler! Let's start to warm up these devices and keep them lean, light and cool. Hope it will run like a horse. Excited? I am confident that you definitely want to hear my decision which is versatile and sheer Chipset between these two siblings from the Snapdragon 7 Series Mobile Platforms. As a disclaimer these are based on my user experience and prevailing weather at around high 30°C in a fully air-conditioned room.
Let's checkout the specifications. The Mi Note 10, an upper mid-range phone, meanwhile Redmi Note 9 Pro is the latest offering in the mid-range, while it is not a direct successor to the very impressive Redmi Note 8 Pro, it definitely offers a leap upgrade from the Redmi Note 8 and continues the Redmi Note Legacy. Both offer the best in their niche, staging as the World's First 108MP Penta Camera and 64MP Quad Camera under their belt respectively.
On your right, Mi Note 10 comes powered with mid-range SoC, Qualcomm® Snapdragon™ 730G, while on the left, Redmi Note 9 Pro is equipped with Qualcomm® Snapdragon™ 720G, a latest offering chipset, both the Elite gaming-centric smartphone processors. Let's spell out the specifications of the contenders! The Snapdragon 7 Series Mobile Platforms boasts extraordinary gaming experiences with select Qualcomm® Snapdragon Elite Gaming™ features, transporting you to new worlds in a matter of seconds. Let's get acquainted with the features of both:-
Snapdragon 720G
CPU Clock Speed - Up to 2.3 GHz

Qualcomm® Quick Charge™ 4 technology

Qualcomm® Quick Charge™ AI

Qualcomm® Sensing Hub




Ultra-low power hub for audio, voice and sensors

Supports AI algorithms at low power

Capable of fusing contextual data streams including sensors, audio and voice

Supports multiple voice assistants

Multi-mic far-field detection and echo cancellation




Wi-Fi calling with call continuity between LTE and Wi-Fi

Customizable "Golden Ears" filter

Select Snapdragon Elite Gaming features

True HDR Gaming featuring 10-bit color depth

aptX Adaptive provides high-quality synchronized sound

Extreme noise reduction for low-light environments with support for up to 16MP dual camera

4K Video Capture yields high-definition footage with ultimate clarity

HDR video streaming enables sharper picture and more vibrant color

5th generation Qualcomm AI Engine

Dedicated HTA (Hexagon Tensor Accelerator)

Qualcomm Sensing Hub enables your device to be contextually aware of its surroundings

Dual Frequency GNSS (L1 and L5)

Qualcomm® Sensor-Assisted Positioning

Support for India's NavIC satellite system

FastConnect 6200 Mobile Connectivity Subsystem provides highly integrated 2x2 mobile connectivity that is Wi-Fi 6 ready



Snapdragon 730G
CPU Clock Speed - Up to 2.2 GHz

Qualcomm® Quick Charge™ 4+ technology

Snapdragon 730G enhancements:




Select Snapdragon Elite Gaming features

Faster Adreno 618 GPU

Quad HD+ display

Advanced video capture techniques

HD slo-mo up to 720p @ 960fps

Cinemagraph

Additional DSP security features

Low power voice activation




Qualcomm® aptX™ Adaptive Audio and Qualcomm Aqstic™ Technology deliver a smooth, crystal-clear audio experience

1st Hexagon Tensor Accelerator in a 7 Series on our 4th generation Qualcomm AI Engine

CV-ISP enables 4K HDR with Portrait mode and real-time object segmentation

Hardware Accelerator for HEIF image format saves photos, videos and computer vision data at half the size of traditional file storage formats for greater storage capacity

Download speeds of up to 800 Mbps, even crowded locations

Bluetooth 5 with audio broadcast and ultra-low power earbud support

Wi-Fi 6-ready features to support fast and robust connected experiences at increased range in 2.4 and 5 GHz Wi-Fi bands

Kryo 470 CPU, built on the latest Arm Cortex Technology, provides a 35% performance uplift across its 2 performance and 6 efficiency cores compared to the previous generation.

Biometric Authentication (Fingerprint, Iris, Voice, Face)



Benchmark Round
So let's the fight begin! I put them both on a benchmark test which might or not reflect in a real life usage experience. But anyway, we see how it fares out.
As shown from the AnTuTu tests above, Snapdragon 720G obtained a score of 278,402 points. That is simply amazing and it is very close to a flagship chipsets. It out performed Snapdragon 730G which just managed to score 263,616 points. However, this does not mean that Snapdragon 720G will be better for gaming. Let's check that out!
Graphics Processing Round
Subsequently to test graphics capabilities, we use the 3DMark application which focuses on graphics processing capabilities of the CPU and GPU. How is the performance of these two gaming processors, here are the comparisons:
From my test results above, it seems that Snapdragon 730G must recognize the advantages of graphics processing of Snapdragon 720G. There was a difference in score of 174 points in the Sling Shot, while the Sling Shot Extreme Unlimited score was only 100 points adrift. Surprisingly, Redmi Note 9 Pro reading of the traditional OpenGL API which has direct control over GPU acceleration for maximized performance and predictability is 66,000+ surpassed Mi Note 10 and on the contrary Mi Note 10 recorded 23,600+ for Vulkan API (Vulkan is the new generation, open standard API for high-efficiency access to graphics and compute on modern GPUs).
Productivity Performance Round
To get an idea of ​​the productivity performance of the Snapdragon 720G and Snapdragon 730G processors in completing daily activities, I ran a test using the PCMark application. The following is a detailed description of the score from the PCMark 2.0 Work Performance test:
If you look at the comparison table above, both the Snapdragon 700 series came with a mixed result, where Snapdragon 730G seems to outperform the Snapdragon 720G in Web Browsing, Video Editing processing speed and a tie in Data Manipulation, meanwhile 720G did better on Writing. But what is very interesting is the Snapdragon 720G Photo Editing test score looks far surpassing the score obtained by Snapdragon 730G. This can be felt when it comes to photo editing for making this comparison article.
CPU Performance Round
Testing continues on CPU performance using the Geekbench application by simulating daily tasks and real-world applications. This test is designed to measure cellular CPU performance quickly and accurately. Every Geekbench 5 test will measure the full potential of the CPU.
From this test, the Snapdragon 730G again had to acknowledge the embrace of its opponent's processor performance. Snapdragon 720G's single-core score is 29 points ahead of Snapdragon 730G. Meanwhile Snapdragon 720G's multi-core score is 105 points higher than the Snapdragon 730G score.
Reality Matters
As I mentioned earlier, both the Snapdragon 720G and Snapdragon 730G are processors designed to provide a more exciting experience when playing games because it is equipped with exclusive features. Both Snapdragon 720G and 730G comes with Snapdragon Elite Gaming which provides the visuals, performance, and audio features designed to fuel next-level gaming experiences. In addition, both come with accelerated on-device AI, designed to deliver enhanced gaming performance and lower power consumption, perfect for seamless gaming session with less lag or glitch. Whereas, Mi Note 10 being on a higher price segment, has an advantage with HDR mobile gaming, which provide for smoother graphics and Adaptive audio combine to create an unmatched gaming experience that immerses you deep in the action. On top of that it comes with fast connectivity that is Wi-Fi 6 ready for smooth, steady gameplay and dual Wi-Fi that is twice the number of antennas for sending and receiving data. On the other hand, Redmi Note 9 Pro being a mid-ranger is a fantastic challenger when it comes to speed and smoothness in your gameplay. Both Redmi Note 9 Pro give hours of gaming, with
an 8nm process that provides extreme power efficiency in a small size combined with Kryo 470, engineered for this new architecture, to extend battery life while increasing compute capabilities. Let's see how it fares from the user standpoint of view.
Testing in Redmi Note 9 Pro
Testing on Mi Note 10
Final Decision
From the tests I have done, playing games on the Redmi Note 9 Pro really feels smooth. On PUBG Mobile using maximum settings the average fps at that time was in the range of 50 fps, temperature is in a normal range nothing significant to note even without using the provided casing. On one note, I do feel that the Mi Note 10 drains slightly quicker to the battery even though it is fitted with a larger battery pack as compared to Redmi Note 9 Pro. Apparently, the Android 10 on Redmi Note 9 Pro is optimized especially evident on launching apps or game apps, which kind of amazed me, as opposed to Mi Note 10 which is running Android 9 and it's Super AMOLED display. You are rest assured of never running out of juice and even if you do, charging Redmi Note 9 Pro and Mi Note 10, empty to 100% is 50 minutes and 65 minutes respectively using the in-box 30W charger. For my case, I just go take a shower and easily get 40 - 45% more juice after I am done with my shower, fantastic right? Hence, it never gets in the way. As for daily task experience both Redmi Note 9 Pro and Mi Note 10 are fluid, smooth, robust and agile. As for the comparison, I would say there is no clear winner but a fair fight, more like a neck to neck decision. Well, I am entitled to my opinion and for you fellas to judge on your own and experience.
Which Chipset Do You Prefer?
Rate