Hello all you wonderful MIUI fans out there! I'm your friendly neighborhood Mi Influencer
天
经
地
米
!
MIUI has always been at the forefront of smartphone software. Even back in its first edition MIUI was one of if not the only OS that allowed you to record your calls. This was only replicated by other OS this year!
Keeping with that trend of leading the way in smartphone functionality our brand new MIUI 12 definitely does not disappoint! As your Mi Influencer Guide let's dive down into my personal experience as a MIUI 12 user!
FINALLY! Those of you guys who have followed along with my feedback and suggestions for Xiaomi will know how hard I've fought to have this feature delivered to us Mi fans.
Around the year 2014 Samsung provided one of its rare UI updates. It was worth the wait. On the one hand it provided us SIII users with the world's first Split Screen feature. BUT even more importantly it also created a PiP feature for videos. This feature allowed you to change your video from taking up the whole screen to being reduced to a windowed mode. Doing this let you use your phone while continuing to watch your video. As soon as that update happened my mind was on this.
So when I became a Mi fan and Xiaomi had a feature allowing us to give it suggestions this was among the first things I talked about. I'd keep at it especially when MIUI 9 hit and we were given the unfortunate Split Screen feature instead. Especially since this was also around the time of the original Mi MIX's release and with such a large screen it was the perfect time to bring in floating windows. But hope returned with MIUI 10's release of the floating calculator and then one more time with MIUI 11's feature allowing windowed versions of our texting and messaging apps. (I use the WeChat floating window all the time!) So following MIUI 11's final new feature the Video Toolbox I eagerly anticipated a full release of this feature I kept asking Xiaomi for.
And Xiaomi did not disappoint!
Unlike what I envisioned for this feature Xiaomi went into a far forward direction beyond anything I was thinking of! Just check out this gif.
So remember how we had made requests for quick reply features in our notifications? The big one was a reply button for text notifications that could open up a small reply box for quick replies without opening up the full app. Who needs that anymore! Now when we get a text you just need to pull down on it and it'll pop open this floating window of the app. You get all the functions you have on the full app but now it isn't taking up much space, you can easily tuck it into a corner and of course you can still use your phone the whole time!
And that's not all. In the previous image I circled the Floating windows button that replaces the old Split Screen Mode button. The old button only opens up this bar at the top so you can drag any apps you have open to start split screen mode. Not only was this cumbersome but it meant you had to have apps already opened in full before you minimized it just so you can set up the split screen. Samsung solved this (or at least tried to) by allowing users to create these double app shortcut things that would automatically open both apps in the mode. Silly. MIUI 12's new button does so much better. See this:
This is what you get when you tap the Floating windows Button! It automatically shows you the most likely apps you'll want to use in windowed mode. Things like your messaging app or internet browser. (Of course you can customize this to your liking.) This means right from the start you can just open up menu, tap on the button and BOOM you've got your first floating window. Imagine you missed the notification from WeChat but you still don't want to open up the full app. Just tap on Menu and then this awesome button and you can open up WeChat from the windowed mode you had wanted in the beginning!
Then from your new floating window you can:
Xiaomi really wants you to know about this feature too. As soon as I got started with MIUI 12 there was
An introduction screen letting you know about the new features starting with Floating windows
A floating window notification tutorial that you can tap to open into a full tutorial - and finally
A separate notification in my new shade asking if you know all about how to use this amazing feature!
Note: But a note about that. For all these tutorials Xiaomi skipped the resizing one. Come on Xiaomi! Especially with the tuck in feature it really makes you think that that's the only resizing you can do. But yes you can still resize these windows even though it doesn't look like it from the start. Just touch the bottom corners of the window and you can drag to resize. It is actually very responsive too which is a significant improvement over the old calculator window.
Thank you Xiaomi! This is going to be the big one for MIUI 12 for sure! Goodbye and good riddance split screen. Floating windows is here now!
... BUT of course that doesn't mean Split Screen is just dead. Thankfully we are MIUIers and Xiaomi knows enough not to just ditch one feature because of another. Split Screen is now right where it should be right when you might for whatever reason need it and that's in your Menu when you have apps open.
It's something from our old MIUI 10-11 which makes sense. Since you can't use Split Screen without having apps already open anyway it makes sense to only bring you into the feature from selecting the mode off an app.
Really smooth operation! It will definitely streamline performance from our Mi Phones and I can't wait to get more experience with it!
Ok enough gushing about Floating windows. MIUI 12 has so much more to offer. One of the first things I was introduced to was how robust the new security features are. Right off of opening up a windowed mode WeChat I was sent another notification and opening it up sent me to a page about something called blank information packages. According to the system WeChat had requested information from the device.
Now with the new Mask feature your phone sends them the "data" but it's nonsense data that doesn't relate to you and that they can't really use to track you or otherwise siphon information from you. Not that I have anything against WeChat but the fact that even such a trusted app would fall prey to my MIX 3's new security features is just incredible! It really did make me feel more secure than I already did with this phone.
But it might surprise you to know we were already on this track since the final days of MIUI 11.
MIUI 12 promotes these icons that will show up whenever you're using an app that requires or at least can possibly use the related data. So for example some keyboards allow text to speech so the red icon will show up in the top left telling you that it has access to your mic. While it wasn't explained in MIUI 11 (probably because it was just a beta meant for true release in MIUI 12) it did raise red flags for me immediately. The icon is hard to miss and you end up wanting to know what it is. Tapping on it will open up the app's information page and you'll be told that it has been allowed some sensitive permissions. In a further move towards transparency Xiaomi has made MIUI into the posterchild for full disclosure! You never need to second guess what your apps are doing again. MIUI will force them to tell you because if they don't MIUI will!
So later on I went into my Settings (which look fantastic in this new design btw) and eventually I got to the Privacy & Security settings which is now called Privacy Protection. In this new menu you are immediately shown a graphical representation of all the apps that have requested sensitive information from your phone.
Do you feel the safety net? Xiaomi wants to really make sure that you do and all this hand holding definitely does the trick! I was blown away by all this attention to what my apps are doing in the background. It's no wonder Xiaomi got TÜV Rheinland's approval for MIUI 12.
So this is another one of those things I suggested to Xiaomi before. It was probably the only time I actually suggested that Xiaomi take a page from iOS. I think I even worded it out like "well Apple's going to pretend you copy from them anyway so you might as well take one of the very few things they actually did right."
And what was that feature? Different menus depending on what corner of the top of the display you swipe down from.
Back in 2017 Apple was trying desperately to justify the notch design they took from
Xiaomi's Mi MIX 2 concept
. So if you can imagine or if you actually own a notched device yourself you can see that the status bar is separated by the notch hanging down from the middle right? Previously Apple had set the notifications to come from swiping down and a thing called the Control Center by swiping up from the bottom of the phone. With the notch Apple decided to move the Control Center to the top and you access it by swiping down from the right portion of the status bar. Then if you swipe down from the left portion you get the old notifications shade again.
While our flagship Mi Phones didn't have notches (until Mi 8 unfortunately started us down the rabbit hole) I suggested that we should still do this. It was a good idea to have more menus accessed from the same gesture. I forget exactly what I had suggested for the other menu but what Xiaomi did with MIUI 12 works out just fine. Now we have the whole screen dedicated to our notifications again just like we used to back in MIUI V5-MIUI 9. It is reinvigorated with a separate section for the really important stuff like your network connections and data usage and then a section for our old quick toggles. All of it can still be customized so don't worry about that. It just looks so much cooler now. Finally at the bottom to seal everything in neatly is the Auto Brightness Toggle and the Brightness Bar. If we compare this new Quick Toggles shade to Apple's Control Center there's just no contest. Apple's is discombobulated for lack of a nicer word. You have bars and blocks scattered every which way and it just looks unpleasant. Meanwhile (thankfully Xiaomi learned its lesson with the first versions of MIUI 10) our new Control Center is very organized.
On the left side we have our Notifications Shade just like iOS but it's a MIUI Notification Shade. This means unlike how iOS basically brings out the lockscreen we still keep the familiar shade that we know. Plus with the whole screen at its disposal this means everything is beautifully spaced out and modern looking. There's also plenty of options too but I haven't had enough time to check them out yet. I'll keep you guys posted.
One thing I will say though is I really hope a future update will bring in swiping left and right between these shades. While having separate menus is great and I'm glad my suggestion finally came through this set up is still very new and I constantly find myself swiping down the wrong shade. Back then we only had the one shade that would come down but to get the other one we'd just need to swipe left or right.
Note: And again this is MIUI. You can still swipe down from anywhere and get a shade. It's just now if you swipe down from anywhere towards the right side of the screen you'll get the Quick Toggles and if you swipe down from anywhere towards the left half of the screen you'll get your notifications. It's also very responsive btw so swipe with care.
MIUI 12 is a brand new design. While you could easily pass it off like MIUI 10 was a drastic departure from MIUI 9 and earlier MIUI 12 is more like how MIUI 6 changed the look from MIUI V5. It's not just surface level. It's the whole package.
It feels like everything moves and every icon is alive which was definitely overwhelming at the start but there are a few small design changes that are just nice to look at too.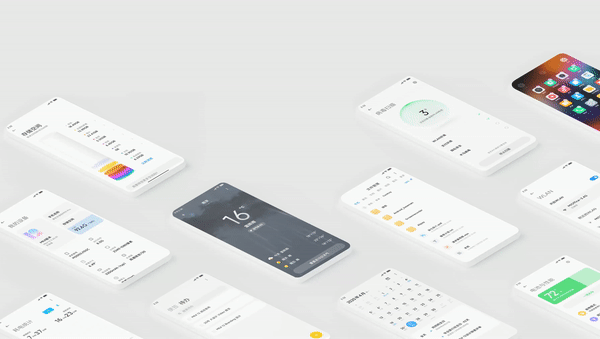 For example I've been less than enthusiastic for Xiaomi's Weather App ever since MIUI 8 when it went from animations to cartoonish stills. MIUI 10 brought animation back but it was still very simple and childish to me. MIUI 12? It's all back baby! Animations are seemingly the foundation of MIUI 12's mantra but so is realism. It isn't live but that actually makes the look even better. I feel like the new design is a direct upgrade to our old MIUI 6-7 era app. The animations are brilliant but now they are in full color with much more detail.
Xiaomi is really proud of the new continuous smart wallpaper called the Super Wallpaper. The description states there are multiple planets all using NASA imaging to create a very realistic animation but for now I am either doing it wrong or it's not ready yet but all I have is Mars.
This is the promotional graphic you probably saw already right? Doesn't do this justice at all!
This is what the preview in the wallpapers settings looks like and it all animates very smoothly!
I can see where they are going with this and I really look forward to seeing how far they can take it. While I had no appreciation for planet wallpapers (I'm more a Nebula man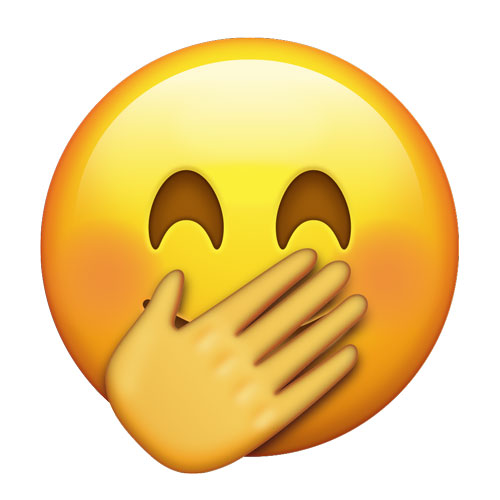 ) the streamlined animation that continually magnifies until you get to the planet surface displayed as your Homescreen Background is nothing short of genius. I really hope Theme designers will be able to make use of this because I can only imagine the cool themes we could end up getting with this feature.
Finally following along with the magnification idea from the Mars Super Wallpaper there's a new animation when you unlock your phone. Now all your icons and widgets get **ed back down onto your screen! It is intense the first few times you see it because it feels almost like you're falling down which is exactly the point of the Super Wallpaper's design. Additionally all your apps open with this pop that looks like its flying straight at your face. It is all really intense and will take some getting used to but it definitely gets you more hyped to use your phone.
I can't wait for more updates with this. I can only imagine what else can be done with this new look and feature set. And you guys don't have to wait either.
This is from their official WeChat page and I have no idea what it says except for the big black words at the top because it was already explained here. If you're ok with the beta version you can actually apply to get that update before the Developer Rom arrives. Of course I'm pretty sure this is only for the China Rom but as I've said plenty of times I'll take the China Rom over the Global Rom anyday. Typically they are more stable and have more features and most importantly (especially since Xiaomi is taking Security so seriously this time around) the rom has as little Google as possible. There's not as many language options but English is one of them so as long as you're fluent enough to understand us in this Global Community I'm sure you'll be fine using an English version of MIUI.
However if you intend to wait for the Stable Rom and probably the Global Stable Rom to come out the schedule says that that will happen at the end of June for all the newer devices. Here's that schedule in case you didn't see it yet.
So from the looks of it if you bought a flagship starting from 2019 you'll be the first to get updated at the end of June. Then they'll provide the update to older devices like my Mi MIX 3. (Thankfully I've got the beta.
) And finally it looks like it's the end of the road for devices released in 2017. Only Mi MIX 2 that was released in September of that year is on the list. So for those of you that haven't upgraded your phones in a while this is the perfect excuse. Get yourself a new phone and get this upgrade! You will not be disappointed!
And that wraps it up for what has to be my most enthusiastic review of a new MIUI version since MIUI 8 and the most bright eyed I've been about being able to use a new smartphone OS since MIUI 6. I am so happy that two of my suggestions are finally realized. I wonder if any more of our fan suggestions will end up being released as well but I am excited to see!
So how about you guys?
Did you like this topic? Check the links below for my Let's Talk Tech series!