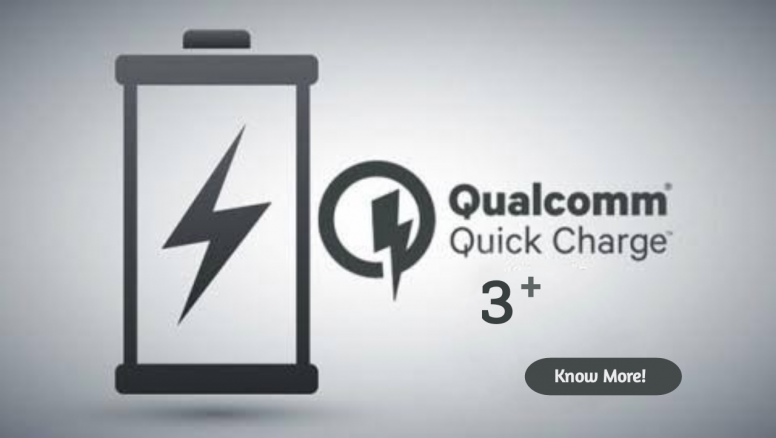 Hello Mi Fan's!!!
Qualcomm has announced Quick Charge 3+, The idea is to offer the same speeds as Quick Charge 4+, but with compatibility for an inexpensive USB Type-A cable. The first device to support the charging technology is the newly-announced Xiaomi Mi 10 Lite Zoom. In fact, the smartphone supports both Quick Charge 3+ and Quick Charge 4+.
The benefits of Quick charge 3+ are similar to those that we've heard before. The Quick Charge 3+ boasts 35% faster charging compared to previous generations, with Qualcomm claiming the technology is capable of charging a smartphone to 50% in just 15 minutes. That makes it as fast as Quick Charge 4+. In addition to faster charging, Quick Charge 3+ is also more efficient. Qualcomm says it is up to 9 degrees (Celsius) cooler than prior generations.
Unlike Quick Charge 4+, which requires a USB-C connector, Quick Charge 3+ can provide ultra-fast charging speeds over the inexpensive USB-A connector. It supports USB-A to USB-C cables and accessories supporting scalable voltage with 20mV steps. Quick Charge 3+ also offers backward compatibility with Quick Charge 2.0/3.0 devices and integrated cable power identification.
Qualcomm's latest Quick Charge technology will be available first on the mid-range Snapdragon 765 and 765G chipsets. The company's upcoming Snapdragon platforms, which are expected to be announced later this year, will have Quick Charge 3+ support across tiers.
Source's-(
1
)
Image credit:-( Google )