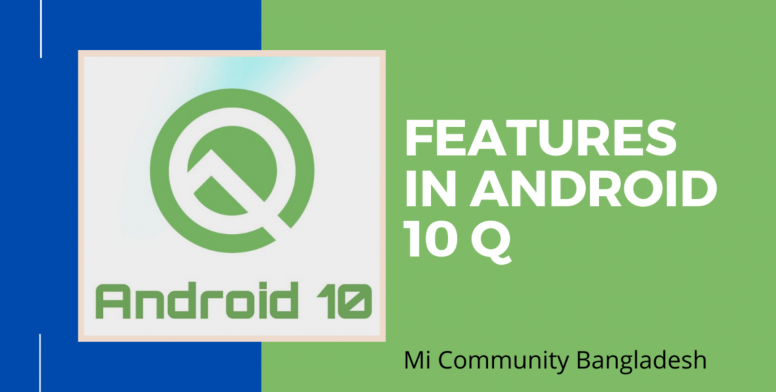 Dear User
Recently you got the Android 10. So Let you know some Features of Android 10.

Wi-Fi and QR codes
Android 10 has a new feature that lets you create a QR code for your Wi-Fi network or scan a QR code to join a Wi-Fi network from the device's Wi-Fi settings. To use this new feature, go to Wi-Fi settings and then select your home network, followed by the Share button with a small QR code just above it.

Focus Mode
One of the more prominent user-facing Android 10 features is the so-called Focus Mode, an extension of the Digital Wellbeing suite. Focus mode enables users to zone out of distractions by selecting applications to pause for specified periods. Paused applications will not send any notifications or updates.

Privacy Controls
Android 10 users can opt-out of ad retargeting and personalization, decide what data is stored and for how long e.g. web activity data and all these settings can be adjusted from the privacy tab in the settings menu.

Undo App Removal
Have you ever removed an app from your home screen accidentally, only to realize you can't remember which app was there? I have. In Android 10, you have a few seconds after an app has been removed to undo the change. You'll find the undo button along the bottom of the screen. Press it and the app is back where it belongs.

Live Caption
As a way to make Android more accessible, Google developed Live Caption. The feature will live-caption any video that's being played, even without a data connection. Android now has the capability to automatically caption videos, audio messages, podcasts, and other media on your phone such as voice recordings without being online.

Smart Reply
Android 10 goes beyond only giving smart response suggestions to your messages by giving recommended actions such as a smart reply to a dinner invitation and directions to the venue on Google Maps.

Family Link
Users can set digital ground rules that allow for healthy habits by placing content restrictions, viewing app activity, managing app types, and device location.

Note: Some fratures are work only on Specific Devices.
Related Post:



Special thanks to admin - mnnahid Bhai for guidance, assistance and most of all - always support us to be the best of ourselves.

Also thanks to All Super Moderator for the continuous support!


Our Social Network:

Coronavirus (COVID-19) Advisory:

Wrap the tissue paper on the finger before using lift buttons.