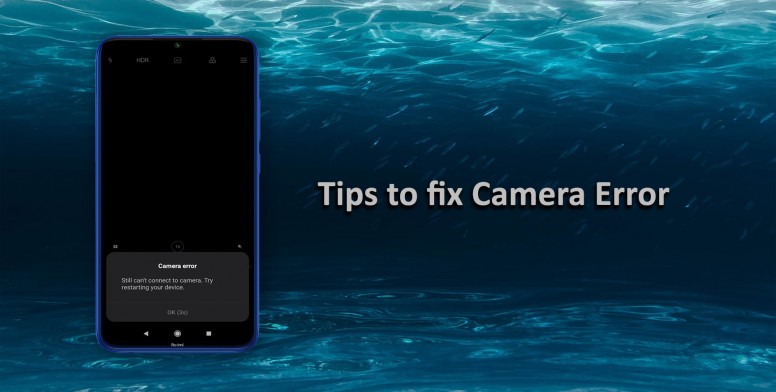 Camera is an important part of our phone. We love to capture all the beautiful moments, we enjoy taking selfies and then love taking pictures of our environment.

But, many times when we try to turn on the camera for taking pictures, an error message "Can't connect to camera" appears. If you are looking for solutions for fix "Can't connect to camera" then check the solutions below-

Solution 1: Restart the Camera
Your device can show this error at times when the camera has been in use for a long period of time. Simply exiting the camera, waiting for 30 seconds to 1 minute and then restarting the app by tapping on the app icon is all it takes to fix a problem like this. When you encounter "Can't connect to camera" error, this is the best way to resolve it quickly. However, the solution may be temporary and if the problem reoccurs too frequently then you must try the other solutions listed here.

Solution 2: Restart the Device
Restarting the phone can often fix simple app glitches which may create a problem in the application. Usually, when a problem is fixed by a restart, it is difficult to trace the actual cause of the problem. If the camera has stopped working without any reason then a restart is a quick and easy fix. But, if your device continues to show the same error then the problem may be more than a glitch, it can be a corrupted file or an update which may be causing this.

Solution 3: Clear the Camera Cache data
Your camera's cache stores the files which help the camera app to work faster. Cache files are created for ease of use and better user experience. However, sometimes these cache files may get corrupted and it can start bringing up errors which will not allow you to use the camera. To fix the problem, we can clear the cache files. You will not lose any important data in doing so.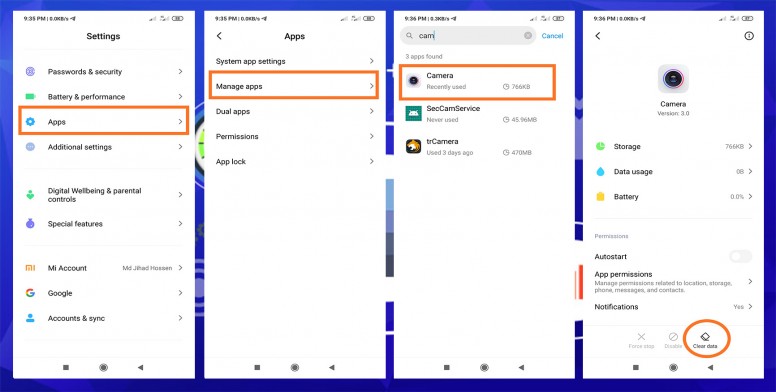 To clear catch file follow the steps-
Open Settings- Apps- Manage apps- Camera- Clear data.

Now open the camera once again and check if the problem is fixed.

Solution 4: Calibrate camera sensor
If the above methods do not solve your problem, he is one more solution you can try Calibrate camera sensor by CIT test.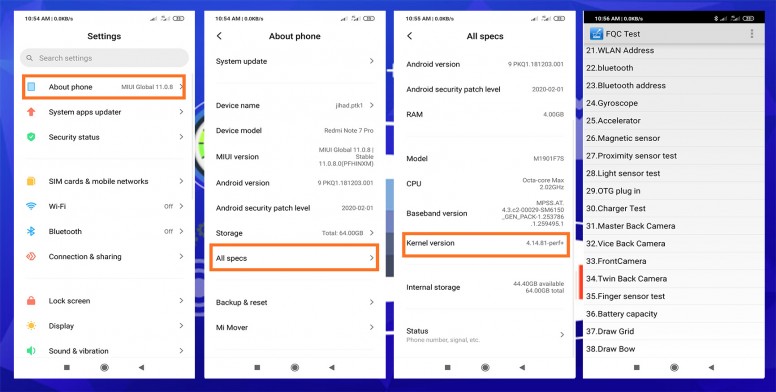 To calibrate camera sensor follow the steps-

Open Settings- go to About phone
Tap 5-6 times on "Kernel version". This will enter to Engineering Mode (CIT)
From "QC test" menu, go to option "Camera / Back camera / Master Camera / Master back camera / Front camera"
Camera app will start, You should take a image from sensor.
Tap back to exit the camera app, and select "Fail". This will reset the sensor and sensor lens.
Exit CIT mode and test your camera. If was a problem with the sensor (or lens), it should be solved now.


Solution 5: Factory Reset
Factory reset is your last resort but if nothing else works, you have to do it. It wipes everything from your phone and you will get a clean device requiring the new phone setup wizard to be completed. So, backing up is absolutely required.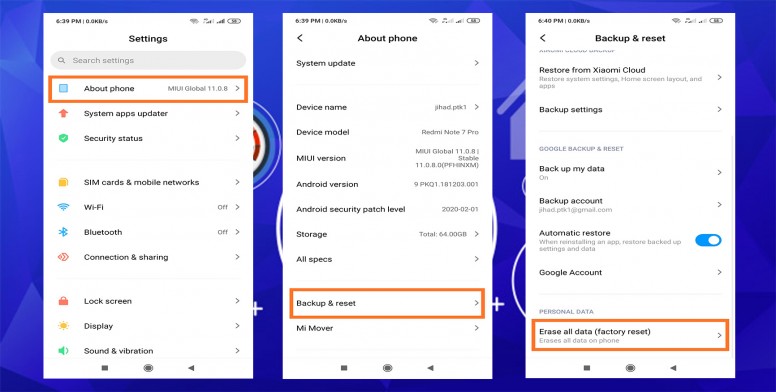 Follow the steps to factory reset your phone-

Open Settings- About phone- Backup & reset- Erase all data (factory reset)


I hope that either of these methods would work for you and you are able to solve your Camera issue.

In case you are not able to do that, chances are, it might be a hardware related issue, and you need to visit service center.

How helpful is this tutorial. Tell us in comment section bellow.



Special thanks to our Admin

mnnahid

Bhai & all s/Moderators for continuous support and inspiration.


Coronavirus (COVID-19) Advisory:

Wash your hands frequently
Maintain social distancing
Avoid touching eyes, nose and mouth

More Tips and Tricks
Join Us On Telegram
Subscribe Our Channel
Rate