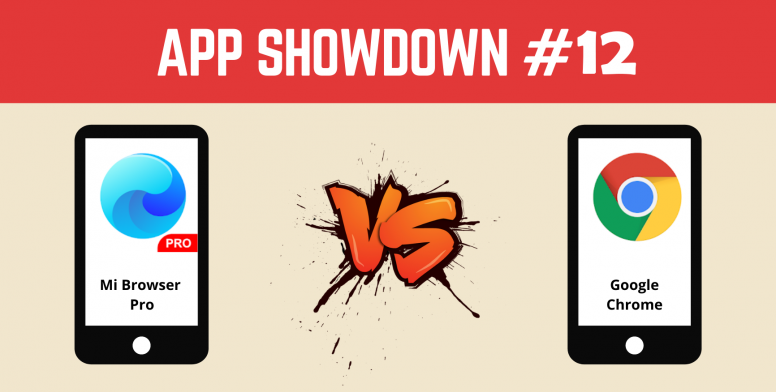 Hello lovely MI Community users,
How are you? I hope you all are fine. Our App Resources Team always focuses on sharing the best quality apps to our fellow MIUIers. In addition to our weekly collection and AppTrend, we bring you another series - App Showdown. In this series we will compare two apps (and also game) and give you a detailed analysis of the comparison.
Browser is one of the important applications to have in our smartphone. Some people usually only use default browser in their phone, but there are also people who love to install their favorite browser. When you open your Play Store, you will find many types of browsers such as Google Chrome, Mozilla, Opera, Puffin, Via Browser, and many more.

For Xiaomi users, you must be familiar with Mi Browser, aren't you? Now, Mi Browser is available on Play Store and can be used by all Androids. Mi Browser evolved into Mi Browser Pro. Then, tell me, do you have a favorite browser?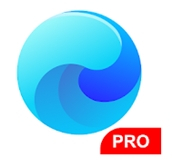 Mi Browser Pro - Video Download, Free, Fast & Secure
Mi Browser Pro
is a fast and secure full-featured web browser for mobile devices. This browser developed by Xioami Inc. Previously, this browser named
Mi Browser
and only available for Xiaomi's user. But, now everyone with android 4.4 (and up) can get it for free from Play Store. The all-new Mi Browser takes design from the Mint Browser but features with more modern aesthetic (compared to the old Mi Browser).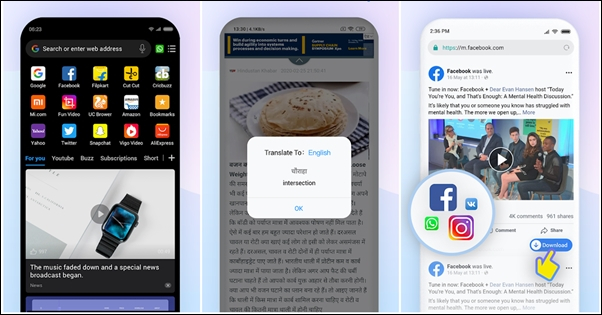 *Mi Browser Preview
With Mi Browser Pro, you will get amazing user experience! Mi Browser Pro allow you to surf the web, watch videos, play games, use search, shop online, and many more. Mi Browser Pro also has extra features, such as: feature to download video and image from social media, translation, private folder, and file management tools. But, some people give their feedback on Play store about "slow downloading speed". Yeah, I also feel the same about that downloading speed.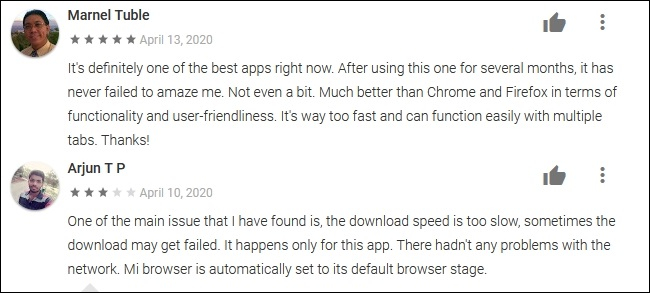 *Mi Browser Pro feedbacks on Playstore
Who's love to have Dark Mode on your favorite browser? Well, I think you need to try Dark Mode option on Mi Browser Pro. This Dark Mode color scheme will boost visual experience of your browser. Just like other popular browser, you will also get Incognito mode, data saving options, Reading mode, and more.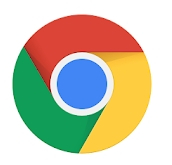 Google Chrome: Fast & Secure
Meanwhile Google Chrome maybe become the most popular browser nowadays. Developed by Google, Google Chrome initial release was on June 27th, 2012. Yes, it was 7 years ago.
Google Chrome
is a fast, easy to use, and secure web browser. Chrome offer a lot of useful and cool features such as quick links to your favorite sites, downloads, and Google Search, Google Translate built-in, and more.
One of favorite feature of Google Chrome is Sync Chrome Across Devices. Yes, if you have chrome on your PC, Laptop, Tablet, or Phone, you can easily sync it. All of your bookmarks, setting, and password will be automatically synced across all your devices. Great one! How about downloading? Well, I should admit that Chrome has stable and fast download speed. User can also easily download videos, pictures, and entire web pages with just one tap.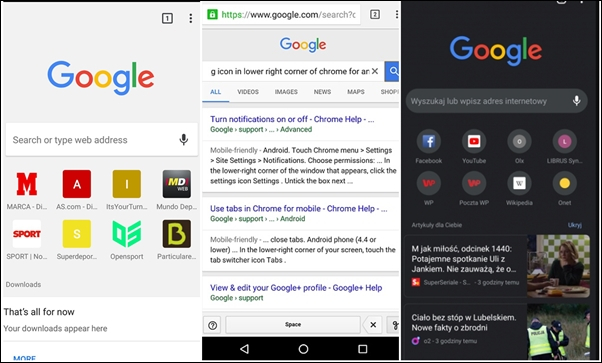 *Google Chrome preview


If you want to using less mobile data to speed up the web, you can easily turn on the Lite Mode of google chrome. But, the latest update (April 15th, 2020) going not so well. Some user report about watching videos in browser issue. They said while watching video after 1 minutes its automatically goes blank and must have to tap screen every 30 second to continue watching videos.
Comparison Table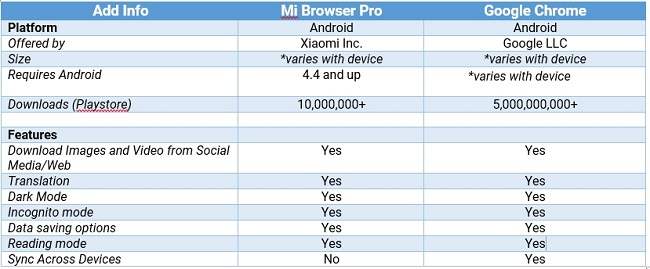 So, which one you like the most? I know that comparison can be subjective. Share your opinion and let's discuss! Don't forget to give your vote. See you on the next App Showdown!



Thank you all for reading and voting!
Have recommendation to the next App Showdown thread?
Write on comment or send me PM
Rate