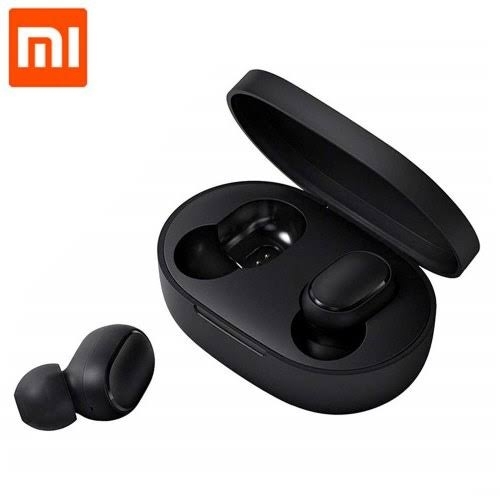 Who else loves the convenience these tiny angels give to us? We all do.
Whether you own the in-ear type like the Xiaomi and Redmi airdots, or the ones with a stem like the QCY T5, we all agree that these tiny pieces of audio technology are amazing.

Guess one thing we all don't like? The tiny troubles they cause us at times, their mood swings could be annoying.
Today they are blasting your ears with some Fireboy jam, and tomorrow they suddenly decide not to pair with each other again.
Turns out it's not only bad humans that keep malice with each other, bad earbuds do too.

Today, I'd be talking to us about the common problems associated with TWS Earbuds and how to solve them.

NB: TWS is short for True Wireless Stereo.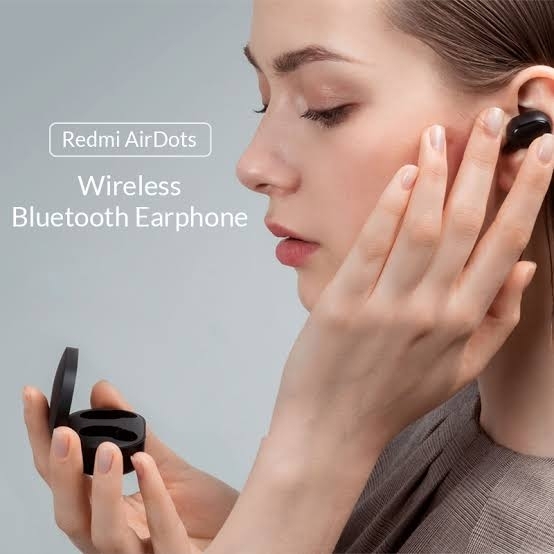 PAIRING ISSUES

Asides being the most common issue of most cheap TWS Earbuds, it's also pretty the most annoying.

If you own a Xiaomi or Redmi airdots, there are chances that you've experienced this at least once.
You wake up one day and pick up your airdots from the case, but suddenly they refuse to pair with each other, you're left with a right earbud that works rightly and a left earbud that left the group chat.

The good news is that this issue can be fixed by simply resetting the earbuds.
Different earbuds have different methods of resetting them, so you may need to consult your owner's manual or YouTube to learn how to reset yours.

At the end of this thread, I'd drop a link to a YouTube video, it contains a tutorial on how to reset your Xiaomi/Redmi airdots.

If you successfully reset your earbuds, it should fix up the pairing issue.


EARBUDS FALLING OFF EASILY?

This is a constant worry for TWS earbuds users and owners, you're jogging down the street and suddenly, your earbuds fall off or lose grip in your ear.

One thing that can cause this is sweat and this is common if you own a earbud with silicon tips. When sweat mixes with the wax in your ears, the silicon tips become slippery and tend to fall off.

Another thing that causes this is improper fitting of the earbuds in your ears and this can be fixed in two ways.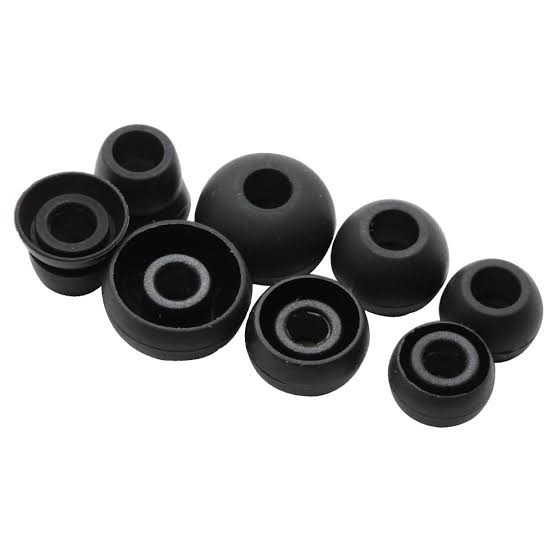 The Xiaomi and Redmi airdots all ship with extra silicon tips like the ones in the picture above.

Before you begin using your new earbuds, it's normally advised to test out all the silicon tips provided by the manufacturer and find the best fit for you.
If your earbuds fall off easily, it may be time for you to consider switching the tips, a differently sized tip may just be the solution to your problems.

The second way of fixing this earbuds falling off issue is to learn how to properly wear TWS earbuds.

Wired earbuds and headsets are quite straightforward as regards wearing them, they are literally "plug'n'play".
It's different with TWS earbuds, when you plug them into your ear, they don't fit in instantly.

In order to ensure your earbuds are well in place, after putting them on, try to turn or twist them a bit into your ear until you feel them fit in properly in place.

When you do these, the earbuds will stay longer in your ears and won't fall off easily at every mention of 'Ridimakulayor'.


DIRTS!!!

Make I no lie, this one dey vex me shaaa!

Again, it is worse with silicon tips.
The silicon tips tend to seal off the ears and in doing so, they collect all the wax from inside the ears, when this wax is allowed to settle in, they coagulate and with time they may end up affecting the audio quality of your earbuds negatively.

To counter this, every day I remove the tips of my earbud and clean off the wax, this prevents the wax from going down to the earbuds and settling there, so far it has helped me.

If you want to learn more about cleaning your headsets and earbuds, check out this THREAD by Skino4united.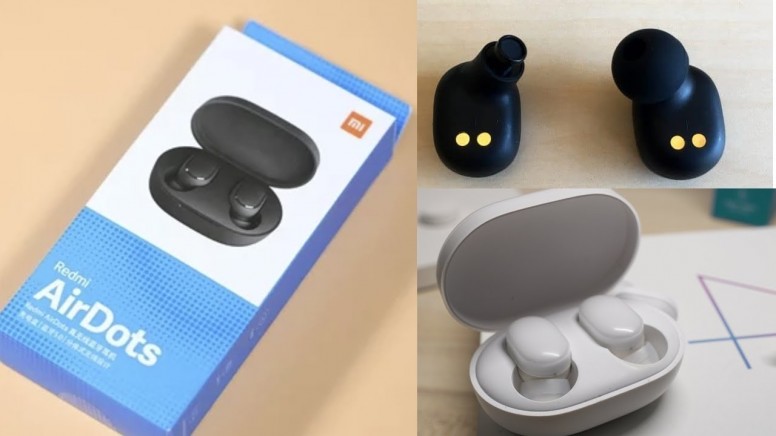 LATENCY

Latency in lay man's terms simply means audio delay.

If you own a cheap earbud, you must have noticed a delay in audio whenever you play certain games or when you watch certain YouTube videos, this delay is called 'Latency' and it is pretty high in cheap, cost effective bluetooth audio devices.

While there's no real solution to this, especially if you already own a TWS earbud.

But if you're planning on getting a cheap TWS earbud soon and you are the type that plays a lot of graphic intensive games, you may need to invest in some good earbuds that come equipped with gaming mode.

Two very good examples of these kind of gaming earbuds are the QCY T5 and the Haylou GT1 Pro.
These earbuds are not only cheap, they offer a gaming mode with low latency, when active this gaming mode allows you enjoy gaming with your TWS earbuds with little or no latency at all.

P.S: Haylou and QCY are both part of the Xiaomi ecosystem, getting them is like getting a Xiaomi device, you can be sure of getting true value of your money.



So here you have it, I tried to keep the thread as short as I could.
Are you encountering any issue with your earbud that I didn't talk about here, kindly let me know in the comment section and I will find a fix for you.

If you're interested in knowing how to reset your Xiaomi/Redmi airdots, check out this video below.

https://youtu.be/N1fBKjJMg6E


Meanwhile, I own a QCY T5 gaming earbud, I plan on dropping a comprehensive review soon, use the comments to let me know what you wish to see in the review.

Till we meet again, do stay safe and I wish you all a Happy Easter celebration.