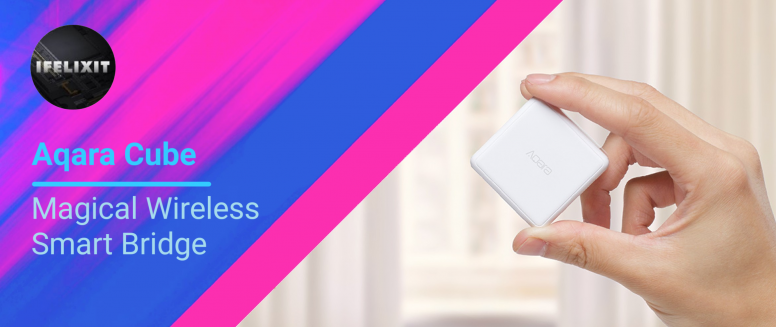 Hei Mi fans,
Wassup everyone? Hope to find everyone to #StayAtHome #SavesLives during this challenging time of isolation. Today, I am gonna review the Aqara Cube Controller. As we set out searching for a different kind of smart home solution, one that is reliable, eco-friendly and to improve our homes and simplify our daily lives, I bumped into Aqara Cube. I will share with you all about this magical cube. Let's get started!
Aqara Cube is a smart wireless controller that recognizes multiple actions. Configure the Cube via the app, and you can use it to control various smart accessories through linkage control. Who is Aqara? Aqara produces a plethora of home automation devices under the Xiaomi name and has a complete Xiaomi Mi Home Ecosystem. Let's see some features:-
Main Features:
● Made of high-quality materials, sturdy and durable
● Connect with Xiaomi smart products
● Built-in 6 stage gyroscope, 6 actions to operate at any time, support blind operation of each side
● Can control Xiaomi electric appliances like lamps, smart TV, air purifiers, etc.
● Exquisite appearance and small size, can be used as a decoration
● Easy to operate
What So Magical
Cube can control all the smart devices with actions available in the App you are using. It is very versatile, compatible with Mi Home, Apple Homekit, Google Home, Alexa and it's proprietary Aqara Home app via a Mi Control Hub, Mijia or Aqara hub. To know about hubs checkout:
Mi Smart Sensor - Automate your space with a Peace of mind
It's magical in the sense, with a gyroscope sensor and you can operate the designated action in any direction. For example, shake to control the night light on the Control Hub, flip 90°to turn on or off the Smart Plug; Flip 180°to control the wall switch. Basically, there are 6 kinds of manipulative actions or gestures, that is, shake, turn 90 degrees, flip 180 degrees, rotate, tap twice and push.
Setting Up The Cube?
Open the Mi Home App, tap "Home" and then tap "+" in the top right corner to enter "Add Device (Accessory)" page. Select "Cube", and add it according to instructions. Next, just do Effective Range Test by a Single swing the Cube or single press the reset button in the Cube. If the Hub makes voice prompts, it indicates that the Cube can communicate effectively with the Hub.
After the Cube controller is added successfully, you can check the related action tutorial video, below. You can also check "More" in the top right corner of the Cube page to watch the action demonstration.
Thoughts
Aqara Cube is rather unique and beautiful designed to fit anywhere. Constructed with a 6-axis gyroscope and accelerometer to fulfill its task with the 6 gestures. I find it to very handy without having to launch the app but rather to perform the required gestures to get the command across the room. Definitely awesome to have around the house.
Rate