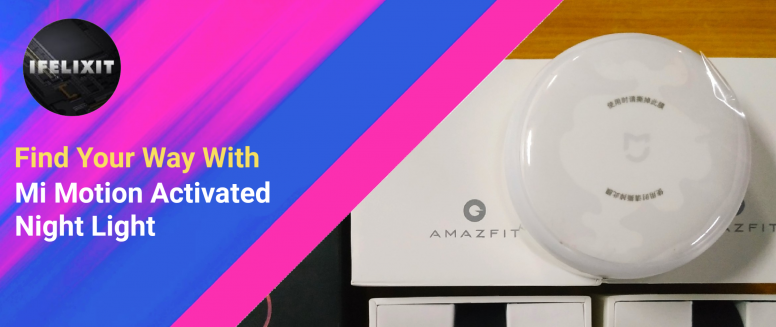 Hei Mi fans,
Wassup everyone? Hope to find everyone to #StayAtHome #SavesLives during this challenging time of isolation. Today, I am gonna review the Mi Motion Activated Night Light. With the invention of a light bulb we are no longer caveated by the rise and fall of the sun to function at all hours of the day. Mi Motion Activated Night Light has more to offer. Let's checkout the features!
Features:
No socket needed, no entangled wire anymore, can be easily stick using 3M adhesive or with provided plastic hanger

120 degree wide angle photosensitive infrared sensor and effective distance of 5 - 7 meters. Lights up automatically when motion is detected and remains lighted for 15 seconds.

Low power consumption, powered by 3 x AA battery, battery life span in between 6 - 12 months dependent on the mode applied

Made of environmental-friendly ABS material and high-density polyethylene material

For multi purpose application where you need lighting or for motion detector application



Multiple Functions
It acts as a light sensor, infrared detector and illuminates any dark corners. As you enter the room, extraordinary sensitivity detects your every move. Has a wide 120° sensing area with a 5-7 meter detection range and adopts an advanced light sensor and infrared motion detection technology, it automatically activates during nighttime hours so that even in darkness, it captures your every move. The light automatically shuts off 15 seconds after motion stops. An additional feature preventing infrared interference means that wherever you go, the light stays with you.
Multi-purpose Application
Using Mi Motion Activated Night Light to give you a dream night lamp in your home. Features high-sensitive human induction which can turn on/off automatically, normal socket never required, and you have many ways to hang or stick our smart light immediately. The bright but soft visual effect in the dark, lower consumption to save your electricity, it is a truly nice company for you and your loved ones at every moment! Night Light emits soft, warm light without any directed flash, providing an extra layer of protection for the sensitive eyes of your baby.
Verdict
To be very frank indeed Mi Motion Activated Night Light is handy and useful, from looking for stuff at night in your car in pitch dark to detecting your movement whenever you go to the dresser and does it's task to enlighten your path with many other purposes you can think of. On one note, to ensure the sensor works properly, keep the light at least 2 meters away from all RF products like routers or Wi-Fi boosters. It is energy efficient which lasts for 365 nights powered by 3 AA batteries which is included for the China version. on the other hand, you will not get entangled with cable and looking for a power source.