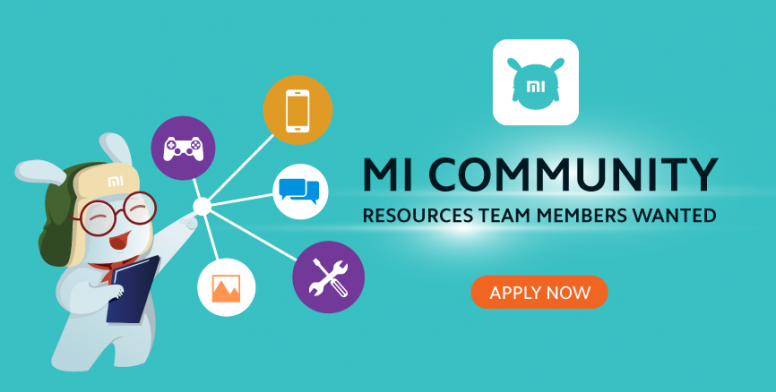 Hello Mi Fans,
As the Mi Community is growing tremendously fast, so is the need for quality content contributors and for this purpose, we formed various Special Teams to contribute to different Sub Sections and we are recruiting true Mi Fan's to work closely with Mi.

Resources section shares high-quality content like Latest Melodious Ringtones & Awesome Wallpapers. So we are here, looking out for dedicated Team Members who have a passion for sharing this awesome stuff.

Resources Team

For the first three months of joining, each team member will have to post a minimum of 10 threads per month. After that, the minimum threshold will be decreased to 8 threads per month.
Failure of posting the minimum number of threads in a month will attract a warning and continuation in a second month will result in elimination from the team.
In a situation where a member won't be able to fulfill the duties for a certain period of time, prior leave application is a must.
Ongoing thread series will be taken care of by respective moderators and leaders.
A single thread must consist atleast 10 wallpapers and ringtones, while an app category can have a single thread. Note that this rule does not apply for stock wallpaper and ringtone threads.
Every thread should have a few descriptions or introduction lines at the very beginning of the thread.
Keep the thread titles attractive & unique and avoid part 1, part 2, etc.


Benefits :
Close working relationship with Mi Community Admin/Team and Super Moderators, Moderators
Priority to join Mi Community official events like Fan Meetup and more
Larger attachment size
Promotion to higher management level i.e. Moderator
Incentives include Community Points

How to apply?
Reply to the thread with the below details,
A Brief Introduction of yours.
Why do you think you are eligible for this post?
Links to the sample threads created by you.
Not posted any threads yet? You can post it before 15th April and update your application.


Deadline:
Apply by 15th April, 2020
Result Announcement:
Selected applicants will be informed through PM by 16th April, 2020
Important Note:
If you are already in any Special Team on Mi Community, you need to leave it so that you can better commit your time to the section and best serve our Mi Community.
Once you are selected, you are not allowed to switch the teams before 3 months

Rate