A Tale of Two Cities – a video from Mi Influencers @Mi 甜甜





Watch and Win a Redmi Note 9S or a Mi Handheld Vacuum Cleaner

Click here to see the contest result: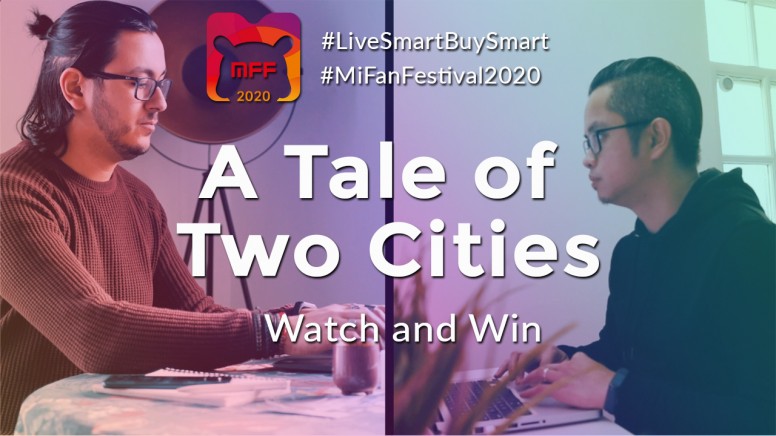 What's up Mi Fans!
I hope you're all keeping safe and well.
In line with the Mi Fan Festival 2020, my friend Jeremy and we've prepared this video for all of you. This is a story of 2 cities (London and La Cluse et Mijoux- France) and how we live our daily lives during these unprecedented times. #LiveSmart
My heart and thoughts go out to those who have been affected and I want to thank everyone on the frontline.
Spend more time with your family and loved ones or get in touch with your long lost friends. Share your story in the Mi Community if you can. After all, we are all in this together.
Since this is the 10th year anniversary of Xiaomi, we have something special for you to win!
Do you want an awesome Limited Edition MFF 2020 Redmi Note 9S
or a Mi Vacuum Cleaner?
Contest Timeline:
Submission period: April 7 - 11 23:59 (Beijing time)
Winners will be announced on April 13 2020 via Mi Community.
Thank you to all who participated. We are currently reviewing your answers and will announce the winners today. Good Luck!
Prizes:
1st Lucky Mi Fan - Limited Edition MFF2020 Redmi Note 9S
2nd Lucky Mi Fan - Mi Handheld Vacuum Cleaner
Check out Jeremy's post for more chances of winning. Good Luck!
Here are two ways to participate in Mi Fan Festival 2020:
2. Go to the AliExpress homepage and type in "Mi Fan Festival" into the search bar
Just choose one way to join us!
Join Mi Fan Festival 2020!
Rate