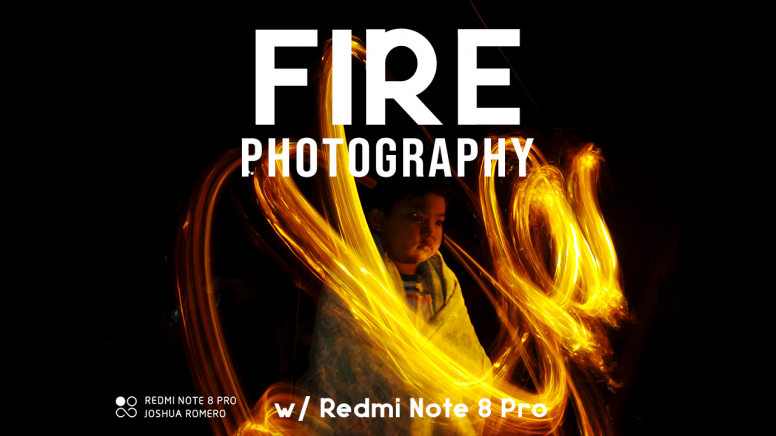 Hey guys! It's me Schwaa and today, I want to share with you guys the shoot that I have done recently. So I was browsing in Pinterest looking for some interesting shots and suddenly, a shot of a girl with a ring of fire surrounding her caught my attention. I have decided that I will do fire photography, but I didn't wanna use real fire as it would be dangerous to my neighborhood so I thought of a way to add fire in my shot without actually having real fire. So how did I do it? You may either watch the almost 4-minute video below or just continue reading this thread.
Here are the things that you will need: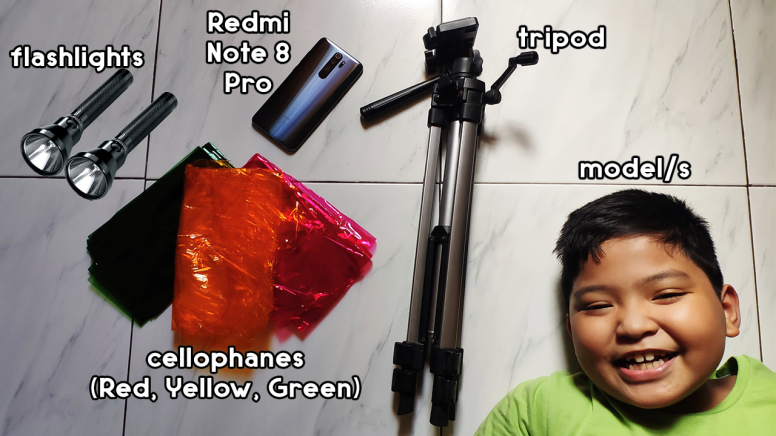 Flashlight (Atleast 2)
Cellophane (Red, Yellow, Orange, OPTIONAL Green)
Tripod (for stabilization)
Camera (in this tutorial, we used the Redmi Note 8 Pro)
Model/s
OPTIONAL: Assistant for the camera shutter / Bluetooth Shutter

So how do you make the FIRE ILLUSION? Here\'s how:
Cut long, narrow strips of cellophane (different colors)
Paste it on the Flashlight.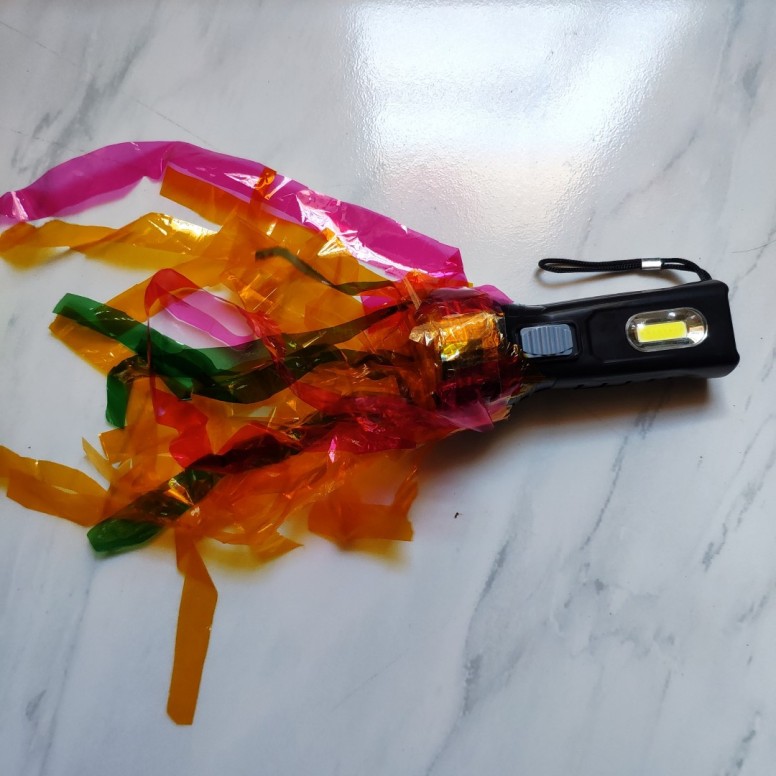 Now let us shoooooooot some firee!!!!!
Find a really dark place. (so preferrably at night time)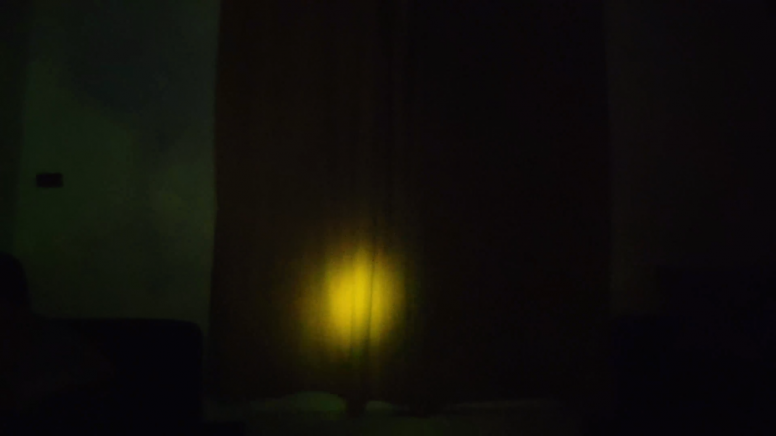 Set up the tripod with your phone.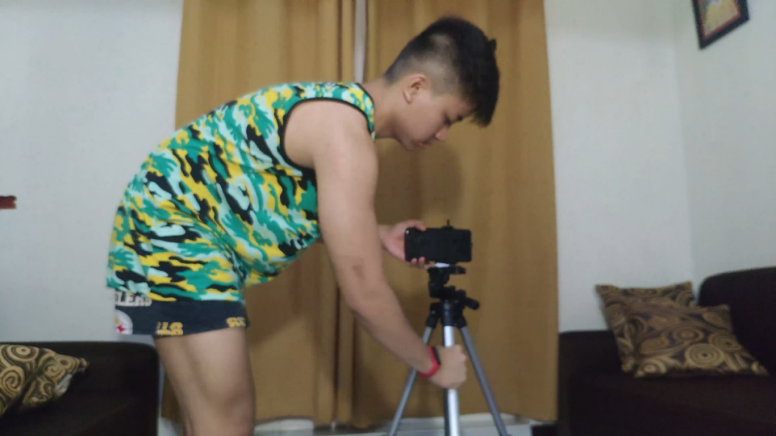 In your phone, go to the Camera app, Pro mode, Set the Shutter speed to about 8s, and the ISO to as low as possible (100).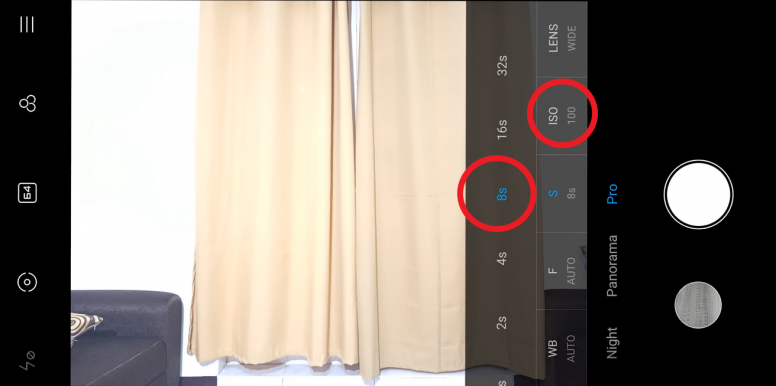 You may set the focus to Manual or light your subject first then lock your focus beforehand.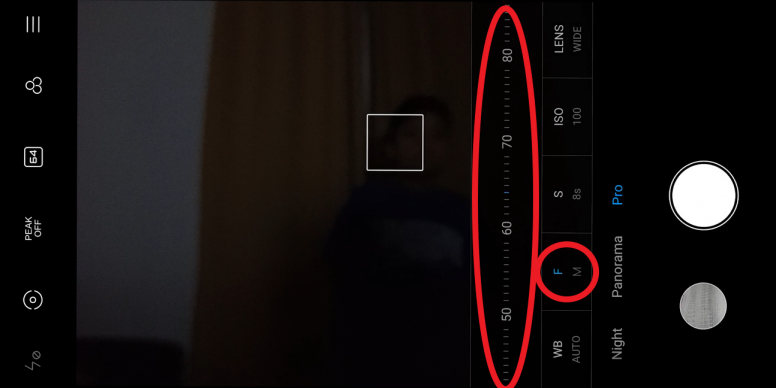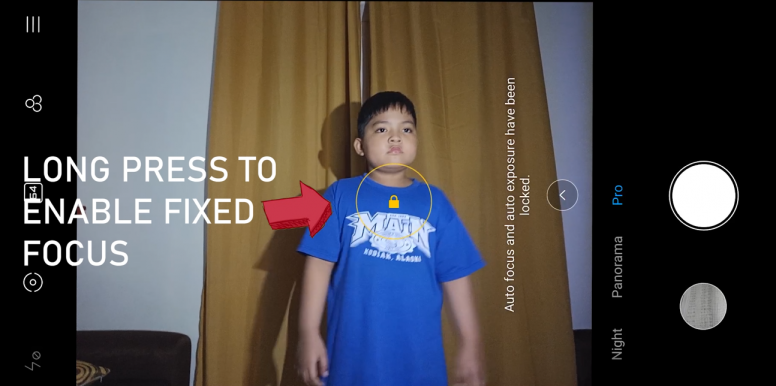 You may also set the white balance to a warmer color to match the fire theme.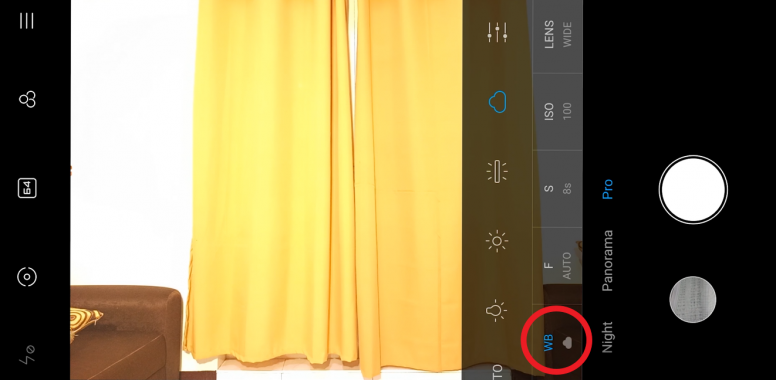 Place your model on your desired location.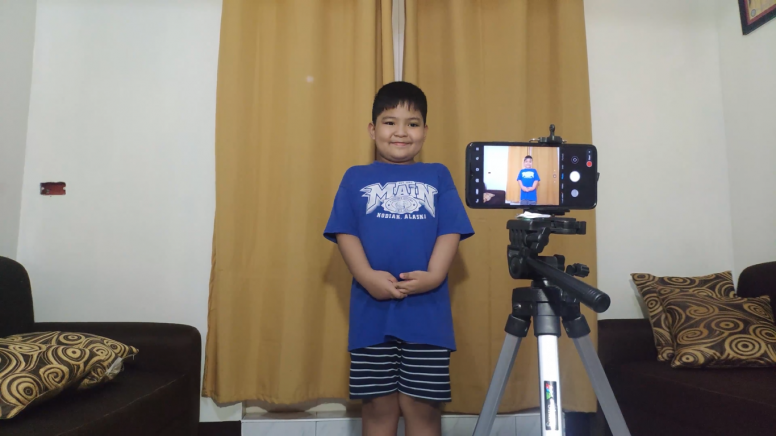 SHOOOOT!!!!!!
Shooting steps:
STEP 1: Click the Camera Shutter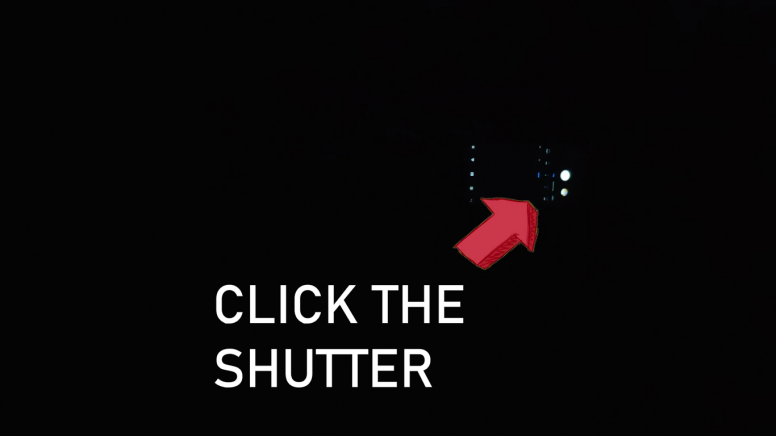 STEP 2: Light up the subject for like 1 second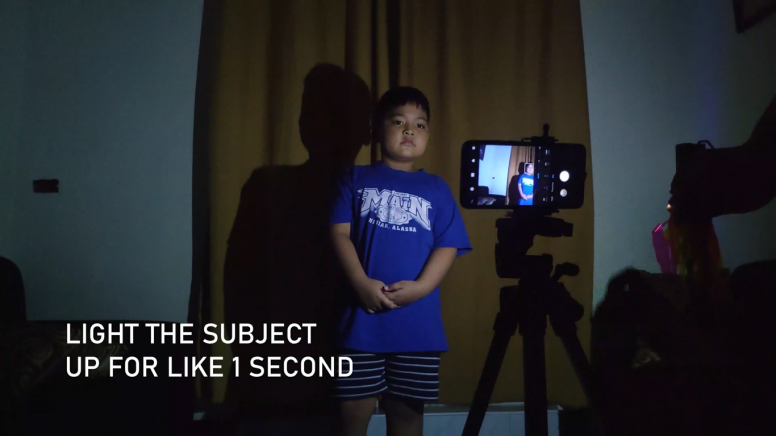 STEP 3: Move around the subject until desired result is achieved.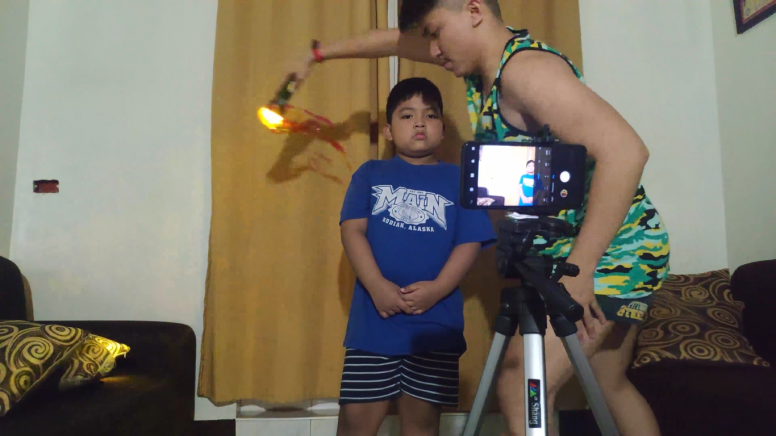 Note: The picture above is just for demonstration purposes. This should be done in a very dark environment.
SAMPLE SHOTS: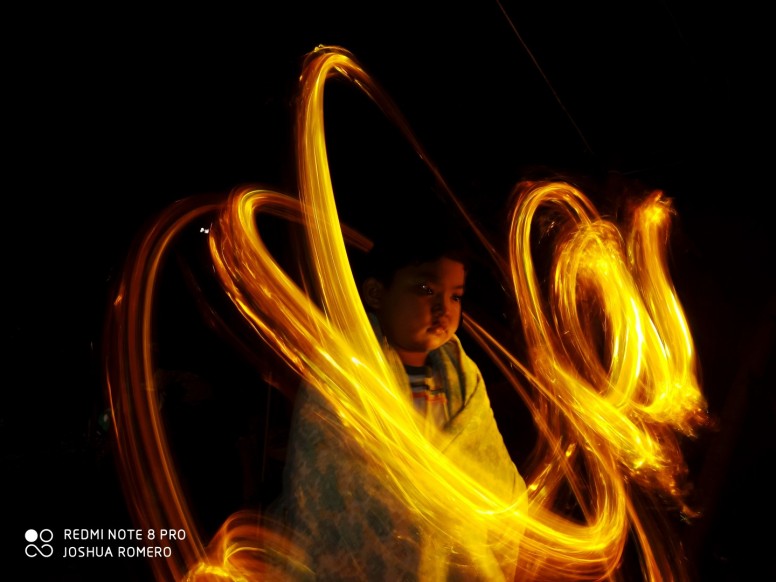 Photo Title:
Beauty for Ashes
Caption: From bush fires, to volcanic eruptions, to World War 3 threats, we can say that we had a rough start for 2020. Even so, let us not let these flames engulf the love that we have.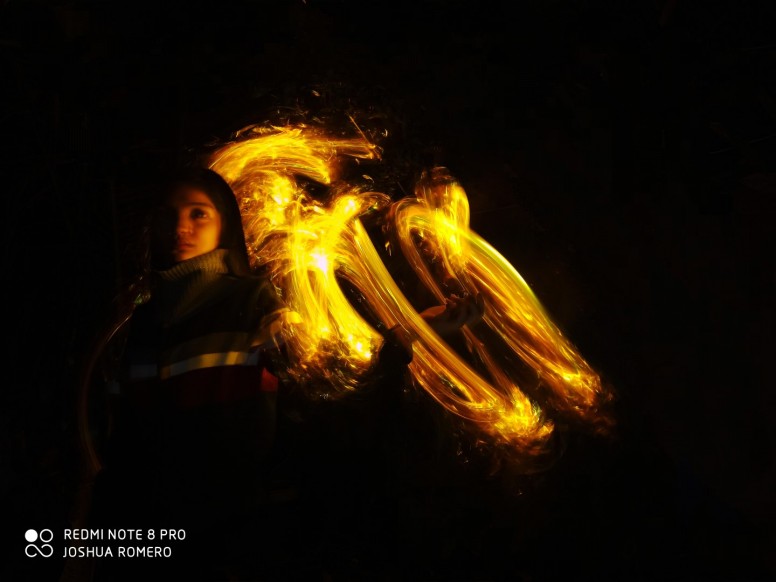 Photo Title:
Light Me Up
Caption: In everyone's life, at some time, our inner fire goes out. It is then burst into flame by an encounter with another human being. We should all be thankful for those people who rekindle the inner spirit. -Albert Schweitzer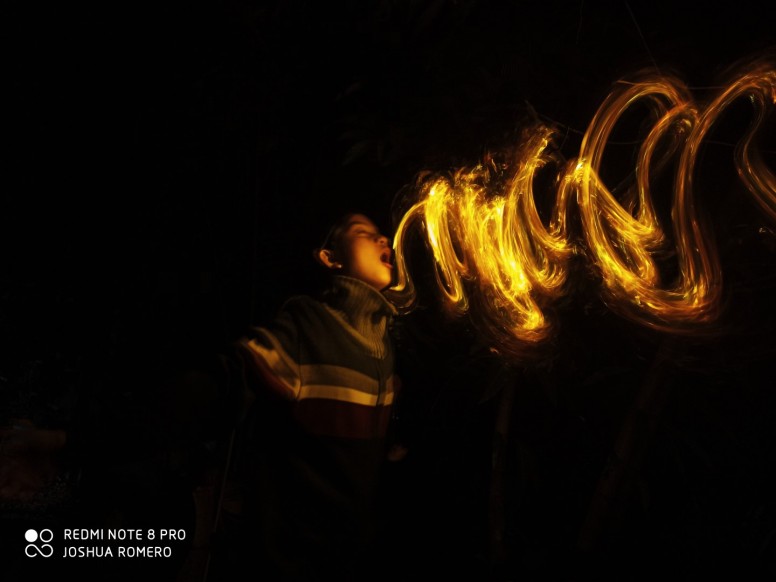 Photo Title:
Set a Fire Down in My Soul
Caption: Set a fire down in my soul that I can't contain; that I can't control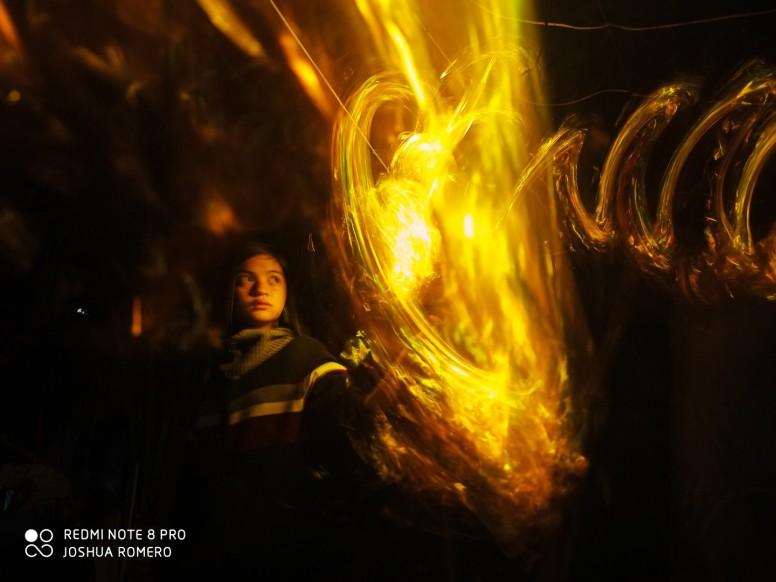 Photo Title:
Chasing Fire
Caption: I'm chasing fire when I'm running after you. (from Lauv's "Chasing fire")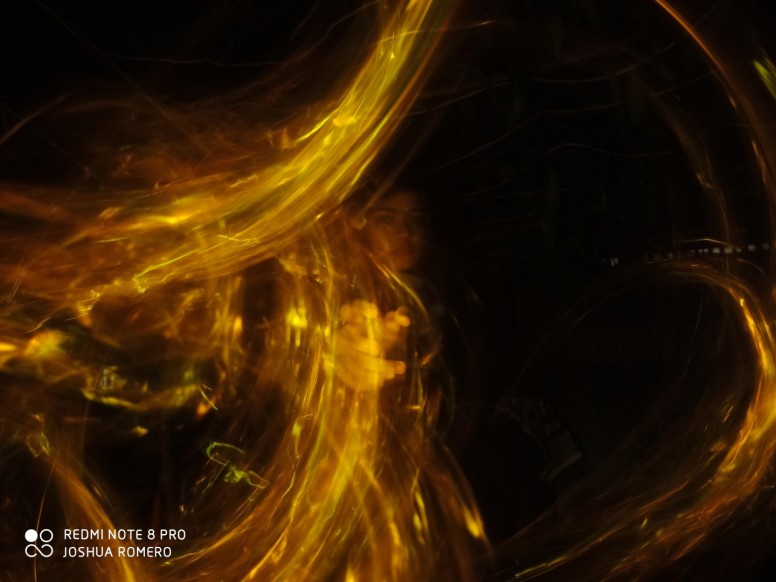 Photo Title:
Save Myself
Caption: Before I save someone else, I've got to save myself (from Ed Sheeran's "Save Myself")
Additional Notes:
The model should not move throughout the shot duration. Else, he/she/it will be blurred in the result.
Right after the shutter has been clicked, you should light up the subject for one second for it to be well lit in the result, then after that second, turn on the DIY Fire Effect device that we have made and move in accordance to your desired result.
The more movement you do as you move the fire effect device, the better because if you stay still while taking the shot, you might end up being seen in the shot, and I am pretty sure that you won\'t like that.
Experiment with more movements until you achieve your desired result.

I am very excited to see your results! Feel free to reply with your Fire shots below! I hope you liked this thread and learned something from it.
Keep clicking!
______________________________________
Regards,
Schwaa