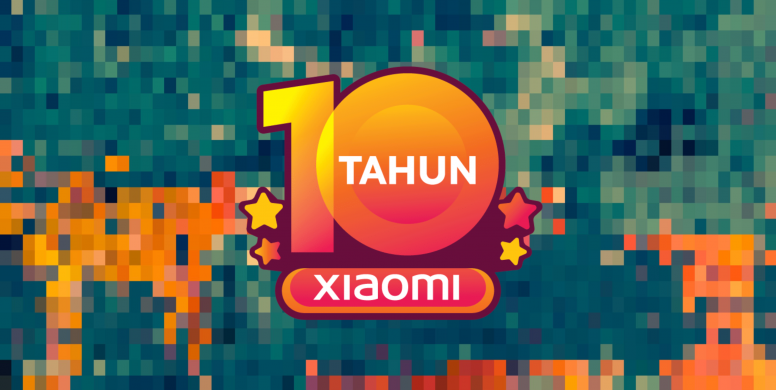 Halo Mi Fans Se-Indonesia!
Bener-bener ngga kerasa ya, udah 10 tahun lamanya Xiaomi hadir di dunia ini.
Dari semenjak kelahirannya tanggal 6 April 2010, Xiaomi sekarang udah berumur 10 tahun!
Wooooowwww...
Happy 10th Birthday Xiaomi!
Di hari yang berbahagia ini, supaya tambah meriah, kita mau adain giveaway!
Siapa nih yang mauuu???
Ya pasti pada mau semua lah kalo giveaway
Syarat & Ketentuan:
Syaratnya gampang banget, kalian cukup ucapin selamat ulang tahun buat Xiaomi (terserah mau kaya gimana), trus kalian sebutkan DOA dan HARAPAN kalian di hari ulang tahun ke-10 Xiaomi ini. Itu syarat utamanya, kalo ngga ada, berarti ngga memenuhi syarat sebagai pemenang ya hehe.
Untuk hadiahnya adalah:
10 merchandise menarik untuk 10 orang pemenang
Pemilihan Pemenang:
Pemilihan pemenang bakal kita tentuin dengan cara prosentase ya dari total komentar yang masuk.
Periode thread ini mulai tanggal 6 April - 15 April 2020 jam 23:59 WIB. Komentar yang masuk lewat dari tanggal 15 April ga diitung loh ya!!

Rumus buat penentuan pemenang kaya begini : 10%, 20%, 25%, 35%, 48%, 50%, 65%, 75%, 80%, dan 90%
Bingung ga?
Jadi jumlah total yang komentar dikali prosentase.
Contoh : 10.000 komentar x 25% (0,25) = 2.500
Jadi pemenang adalah urutan komen ke-2500
TAPI INGET !! kalo komen yang ke-2500 tidak sesuai syarat & ketentuan maka pemenangnya akan diberikan ke komen dibawahnya 2501 (jika komen sesuai format) begitu seterusnya.
Mudah kan?
Satu lagi nih kita kasi kemudahan, kalian boleh banget buat ngasi ucapan lebih dari satu kali
Tuh, kurang enak gimana lagi coba
Oiya buat kalian yang ngga menang, jangan kecewa, semua yang ngasih ucapan buat ulang tahun
Xiaomi ke-10
akan dapet medal spesial loh!
Tapi untuk dapet medal, kalian harus kasih ucapan di kolom komen di bawah ini sebelum tanggal 16 April 2020 yah!
Ini dia preview medalnya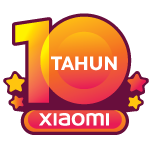 Always believe that something wonderful is about to happen
================
UPDATE
Selamat! Ini dia 10 pemenang kuis 10 Tahun Xiaomi!
Selamat ya buat para pemenang!
Masing2 pemenang akan mendapatkan merchandise menarik dari Xiaomi, dan para pemenang akan kami hubungi melalui PM (Private Message) Mi Community untuk melengkapi data diri untuk pengiriman hadiah.
Hadiah akan di kirimkan dalam 20 hari kerja terhitung sejak kami hubungi.
Terima kasih atas partisipasinya!
Rate