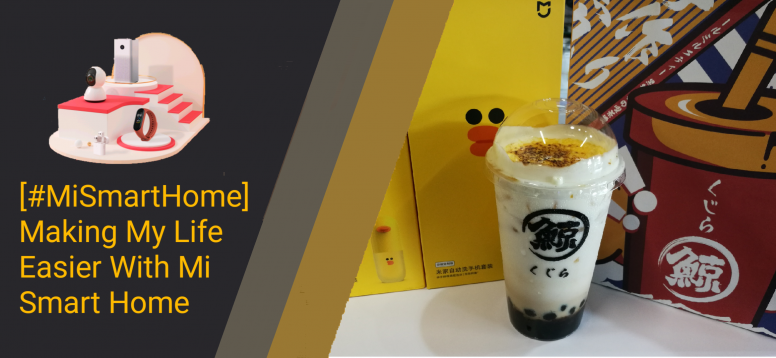 Hei Mi fans,
Hey, wassup all? With the Covid-19 Lockdown, I have the chance to participate in this "How Mi Smart Home Has Changed My Life?" contest. Here, we go! I have been using various Mi Smart Home products, ranging from security to lighting up the house being the simplest item. What is a Smart Home? It is simply automating your home devices through a hub, in this case internet-connected devices to enable the remote monitoring and management of appliances and systems, such as lighting or cooling your house remotely.
Getting Connected And Secured
It all started with Mi Home Security Camera 360°1080P which is an affordable home monitoring solution. To get it going, you need a Mi Home app and I use a Mi Router 3 for wider Wi-Fi coverage, to connect the device to the network and to manage and communicate to all and between IOT products that I have.
Setup is always whiz with Mi Ecosystem products, a quick scan of the product QR code and pairing made simple. As a frequent traveler myself, it's comforting to know all perimeters of my premises are secured at all times. The important features that met my requirement was like the motion detection, focused optimization and deep learning technology, that allow the camera to accurately determine when to alert me and notify me via my phone. In addition to that, it has a 2-way talk back function to listen, talk back to scare away strangers getting too near the comfort zone and the all-round night vision which is excellent to cover all the blind spots of a static camera. On top of that it's shockproof equipped with a quiet motor.
As time goes, I installed more devices around my garden to do siveillance and other chaos. I found that I needed a powerful router, point to point WiMAX was not a solution as it was costly to serve my purpose. Hence the best choice was Mi Router Pro AC2600 Antenna Full Metal Gigabit Router, which has an improved performance and strong Wi-Fi coverage that does not require extenders to get by the walls and ceiling.
To further fortify my house, I used the Mi Smart Sensor which is a starter set which you can add-on as you go along. The set came with Mi Control Hub, basically the control center of Mi Smart Home Ecosystem, 2 pairs of Mi Window and Door Sensor, 2 units of Mi Motion Sensor to detect with a precision of a cat movement and lastly the Mi Wireless Switch. To know more just refer to my review:
Mi Smart Sensor - Automate your space with a Peace of mind
Indeed it gives you a peace of mind, keeping you forewarned of intruders and arson. On the hand you can add smart devices like Aqara Motion Sensor to detect vibration that for your imagination where you need it, here I am using it for my windows and doors to detect vibration which will notify me or trigger the alarm to sound on the multi-gateway Mi Control Hub.
Smart Assistant Around The House
In light of the pandemic Covid-19, cleanliness is essence, and emulate, good personal hygiene. For this I have 2 Smart Assistants to help me around the house like one is not enough.
Let me introduce them, Mi Robot Vacuum and Mi Robot 1C Mop Vacuum Cleaner, you might ask why two, when there are more occupants in the house it's a good idea, to have more than one to avoid conflict, so to speak. Both have Intelligent path planning that thinks like a human. Mi Robot Vacuum Cleaner has three different processors to track its movements in real-time to get the shortest route to complete the task through mapping through the house layout. Meanwhile, the other helper, Mi Robot 1C Mop Vacuum Cleaner, is effectively fast to sweep and mop it thereafter. Fantastic right?
Get To Basic And Rejuvenate
To wrap things up, next to keep a healthy living, you need some aromatherapy treatment with Mijia HL Aroma diffuser with your favorite essential oil scent for relaxation of your mind after a hectic day. In addition, it can elevate your mood, reduce anxiety and promote peace of the body and mind. Creating a positive atmosphere and inspires high spirits whenever you need it most.
To do that just tell your voice assistant how you like the lighting or adjust it using the app on your smartphone until you find the lighting that works for you giving the perfect ambience. I can assure you it helps to bring about a sense of calm and peacefulness in a sacred setting.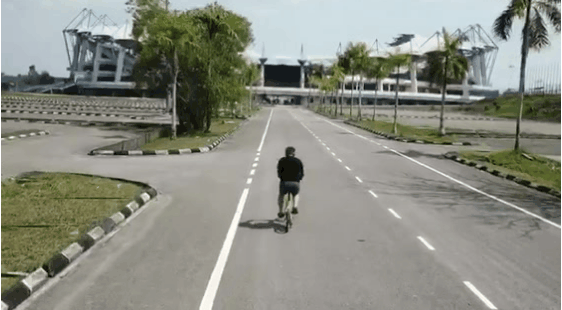 As now we know Mijia HL Aroma diffuser and Mi LED Smart Bulb both contribute to good rest and good mood, next exercise is essential to sweat out, burn your calorie from your food intake and the most ideally is to cycle around your house compound or neighborhood. For that, QiCycle Folding Electric Bike was my solution and
Amazfit GTR - Elegant Yet Robust In Action For Up To 74 Days
as my GPS tracker as well as my time keeper.
As for my dietary intake, I always check with my dietary assistant, Mi Body Composition Scale 2 which helps me provide accurate body composition statistics that gives me a realistic picture of my health and fitness outlook. To read more:
Mi Body Composition Scale 2 your new dietary assistant
As the basic of good health is cleanliness, no doubt it is monotonous. I have been using Mi Electric Toothbrush to have good dental care and amazingly you can access Mi Home app to see your brushing score.
I can go on and on with my vast disarray of IoT (Internet of things) devices, that i own since becoming acquainted with Mi Ecosystem and I am confident that IoT is the next frontier.
Well, that's all for now, and I emphasized that Mi Smart Home has given Security, brought Comfort, Convenience and energy efficiency to me. Lastly, I reiterate, that I can personalize the management of all the appliances and systems wherever I am remotely.
Congratulations to Xiaomi on their 10th Anniversary.
Rate