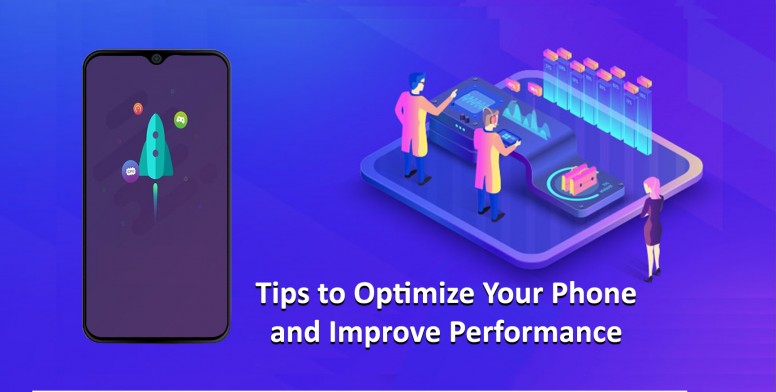 Hello Mi Fans,
When we buying a new phone it usually gives very good performance. But over time the performance of the phone becomes less.

If you have noticed that your phones performance have been slowing down, we have a few tips to share with you. With just a few tweaks and changes, you'd probably be able to improve performance of your phone.

Clear Cache Data:
Applications on your device generates lot of cache data when you keep on using them. Over time it accumulates in large amount and occupies lot of storage space unnecessarily. It may also affect apps performance negatively. Thus, it is suggested to clear all cache data instantly to recover valuable storage space.

Follow the steps to clear cache data-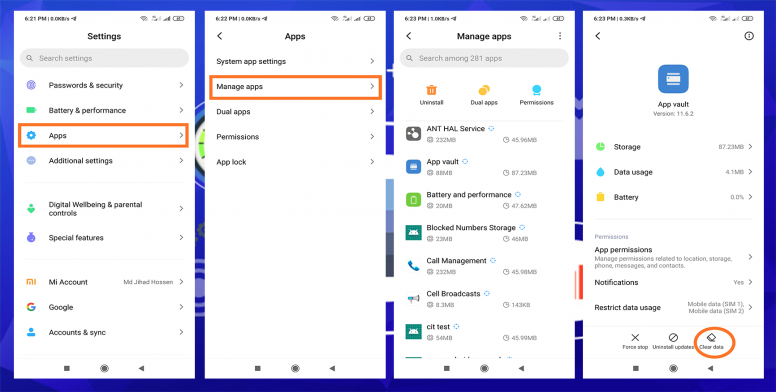 Go to Settings- Apps- Mannage Apps- Here, select an individual app to find & clear cache data.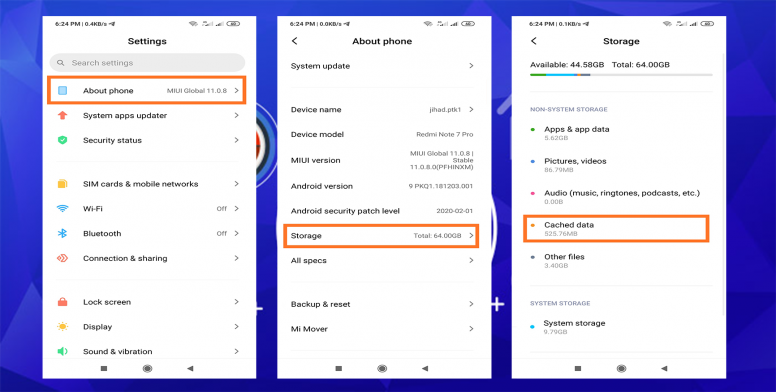 Go to Settings- About Phone- Storage- Cached data..Here, you will find all available cached for clear & storage space up.

This simple steps will help you improve apps performance instantly.

Disable Background Activity:
Consider removing any unnecessary background services. Background services are apps that run in the background continuously. A positive example is the SMS app, which runs in the background so it can listen out for messages. But there are many more background processes too- We need these remote, bKash, ubar, etc applications just when we use them. But the battery drain it when it's running in the background. So if all these applications stop activity in the background, the performance will be better.

Follow the steps to disalbe apps background activity-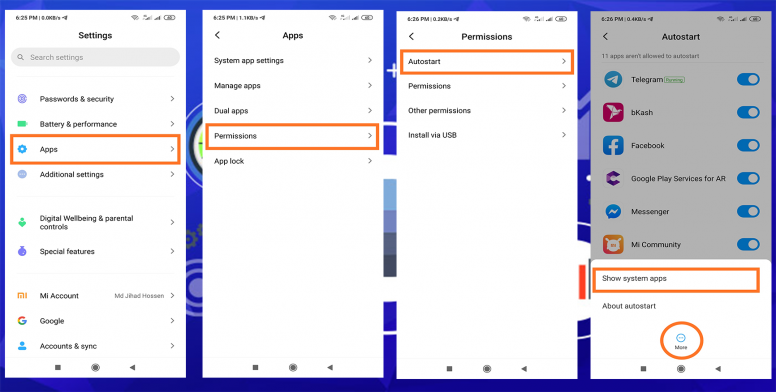 Go to Settings- Apps- Permission- Autostart- More- Show system apps- Here, you will find all available apps that run in background. Now deselect every apps that you don't want to run in background.


Uninstall Unnecessary Apps:
Your device hosts lot of unnecessary apps that you have installed long back and stopped using them for a while. These unnecessary apps also include apps that came pre-installed by the manufacturer in the form of bloatware. Under these bloatware apps, most of the apps you don't use or even intend to use. Thus, lot of unnecessary apps remain idle on your device occupying valuable storage space. Many of these bloatware apps, you may not be able to uninstall them thus you can disable them so that it doesn't consume device resources.

Follow the steps to uninstall other third-party apps-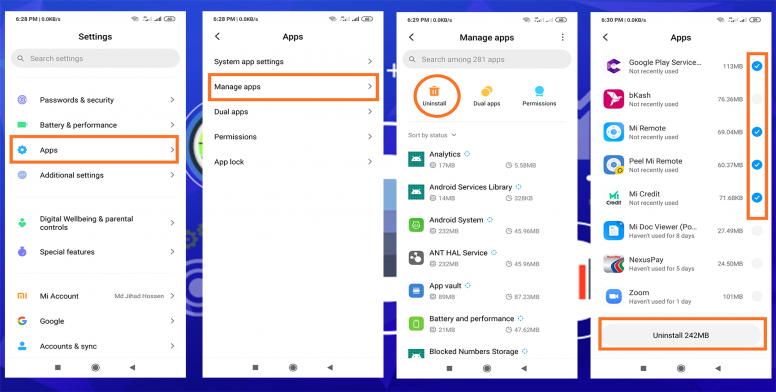 Go to Settings- Apps- Mannage Apps- Uninstall- Here, you will find a list of installed apps on your device. To uninstall any of these apps, simply select it and press the Uninstall button.
Follow this thread to Disable Unnecessarily System Apps


Avoid Live Wallpapers:
Live wallpapers may look beautiful aesthetically, but it consumes lot of device resources. It could cause serious performance issues when you are already running short on device resources. Thus, it is advisable to avoid live wallpapers to avoid unnecessary performance issues.

Follow the steps to disable live wallpaper-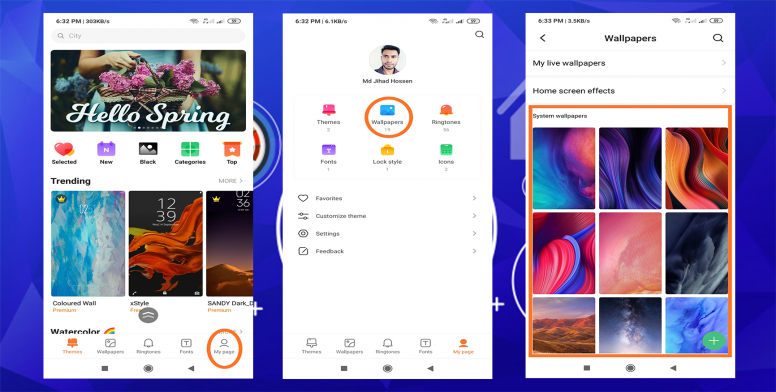 Go to Theme app- My page- Walpapers- Here, changes live wallpaper to normal wallpaper.


Optimize Battery Performance:
To optimize device battery you can perform numerous simple yet effective steps. These steps include disabling unnecessary power-hungry apps, disable Bluetooth, Wi-Fi, and other services when not in use, dumping unnecessary home screen widgets, keeping screen time out low, setting optimum screen brightness, using built-in battery saver mode, and MIUI Security app.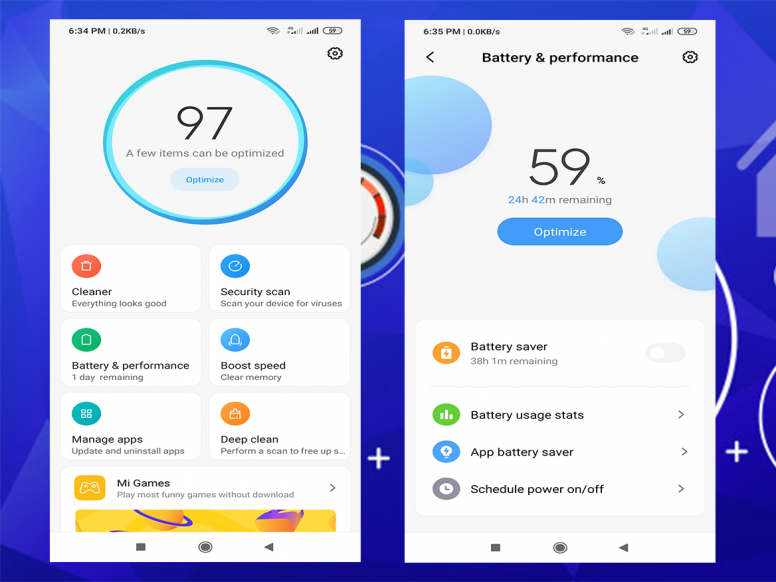 Update your System:
One of the most important things to keep your device optimized for better performance includes keeping your device System up-to-date. Here, you get regular update notifications automatically that helps you keep your device up-to-date. Thus, you should be proactive to download & install all such updates for better device performance. In case you have missed these automatic updates, then you can do it manually as well.

Follow the steps to update your device system manually-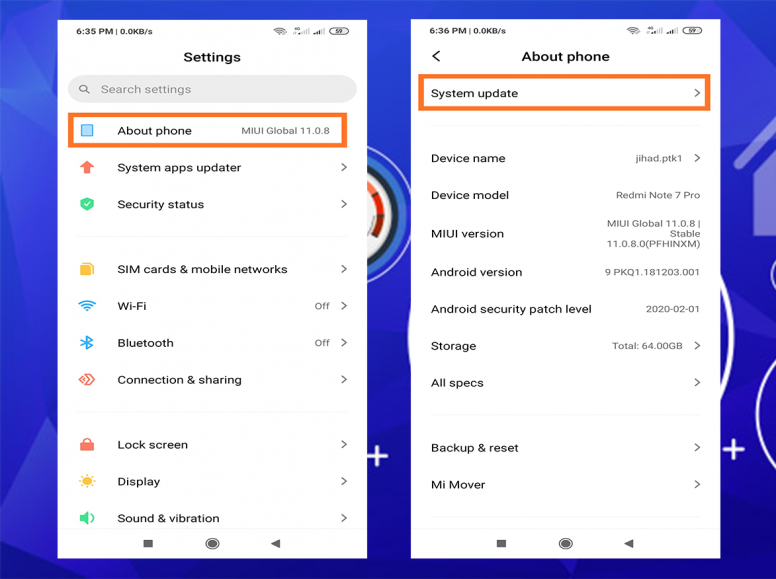 Go Settings- About Phone- System Update. Here, you will find the latest update available for your device.


Update Apps:
In addition to updating system, the next thing you should do is to keep apps up-to-date. While outdated apps could cause various performance issues like crashes, hangs, freezes etc., up-to-date apps helps you optimize your device for better performance.

Follow the steps to update applications on your device-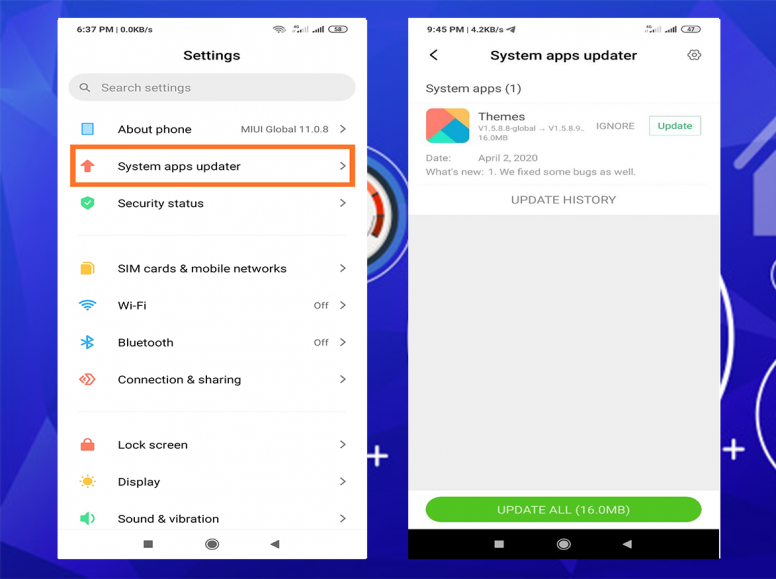 Go to Settings- System apps updater. Here, you will find all available updates for your apps that you can download.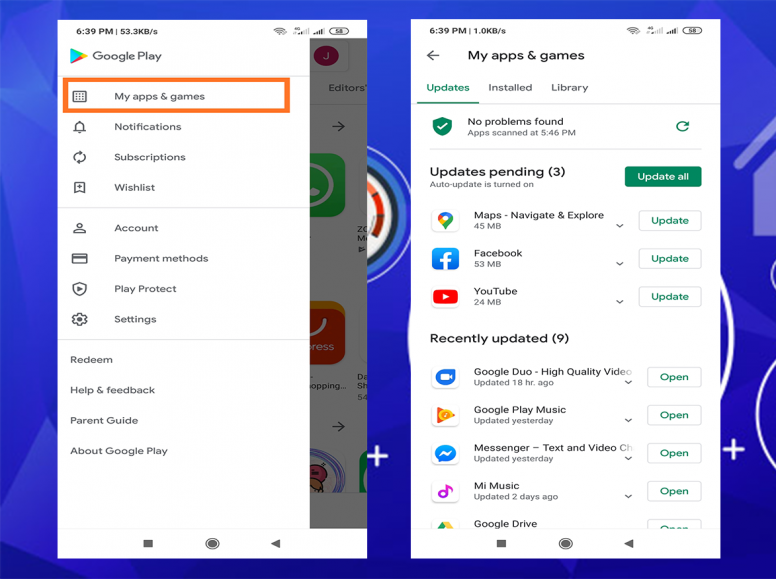 Go to Google Play Store- My Apps & games from the side menu. Here, you will find all available updates for your apps that you can download.


Restore to factory settings:
An option that probably many of us would like to avoid, but we must consider if any of the previous options have not worked or if the phone performance has been affected after a system update. So if this is the case for you, this is when considering a factory reset, which will delete all data and you will have to configure the device first.

Follow the steps to factory reset your device-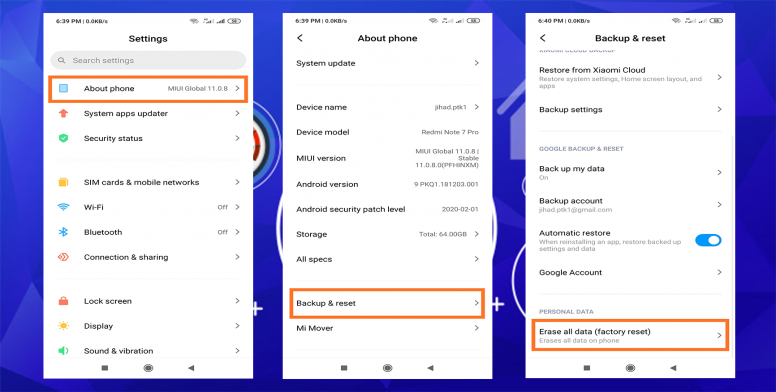 Go Settings- About Phone- Backup & Reset- Erase all data (factory reset)


How helpful is this tips? Let us know in the comments section below.



Special thanks to our Admin

mnnahid

Bhai & SMod

rayhanh

Bhai for continuous support and inspiration.


Coronavirus (COVID-19) Advisory:

When you are not busy, clean laptops, desktops, phones, headphones, wallets, watches, etc. with sanitizer.

More Tips and Tricks
Join Us On Telegram
Subscribe Our Channel
Rate