Hi Mi Universe
MI User Interface, abbreviated MIUI (pronunciation: Me You I), is an Android-based operating system for smartphones and tablet computers developed by Chinese electronics manufacturer Xiaomi and powered by the Android Operating System.
Xiaomi's latest Android skin MIUI 11 is finally here. MIUI 11 has received two Red Dot design awards for the new visual design and sound effects. Rightly so as the custom skin does pack a slew of interesting features such as modern UI design, dynamic font scaling feature, new always-on display presets, notification sounds, and more up its sleeves.
Allow me to introduce one more MIUI feature, MIUI Security app Exceptions

MIUI Security app Exceptions
MIUI Security App provides you a ton of features like Anti-Virus, Real-Time Security, Cleaner, Managers, App Lock, and a lot more. Now, I think MIUI Security App is the best app as compared to all other apps available on Google Play Store. Some of these useful features are :
- All-In-One Optimization
- Security Scanning
- Cleaning (Cache, Memory, etc.)
- Battery Optimization
- App Manager
- Data Monitor
- Booster
- Applock (and Hide Apps)
- Hardware Test
- Deep Clean (Advanced Cleaner)
Some of us may save some important files on phone but MIUI Security app may delete it to save space , These files maybe APKs or large video files or even Games OBB files.
That's where MIUI Security app Exceptions come in place, it allows you to protect your files from deletion.
Dear User, MIUI Security app Exceptions examples here will make you understand how to deal with exceptions, You may find other Exceptions but you can handle it in the same way.

All-In-One Optimization Exceptions
* Open MIUI Security app and press Gear icon .
* Press exceptions and ofc you will find it empty.
* Now back to the main MIUI Security app screen and press optimize.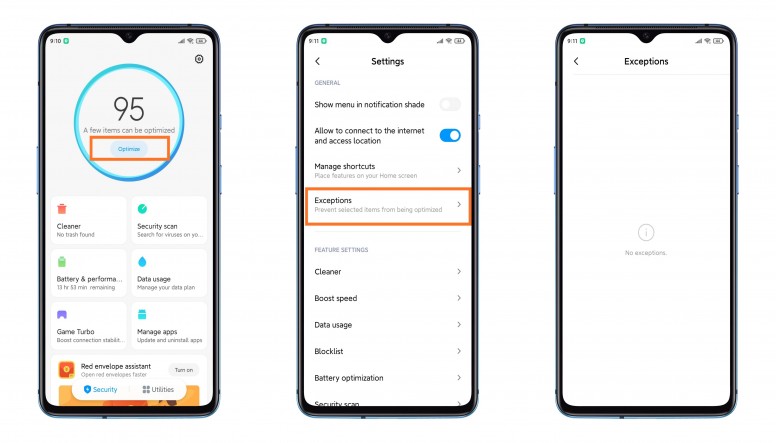 * After scan complete, Long press any of the scan result.
* Press ignore from the popup screen.
* Now check back Exceptions screen to review, and ofc you can select any item to remove it from Excetions.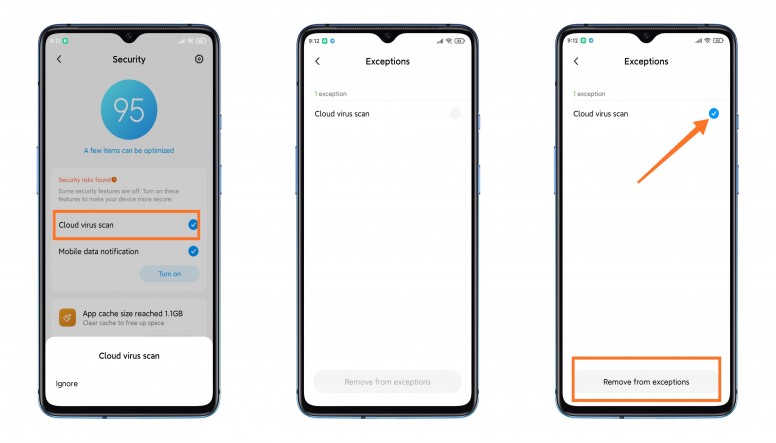 Cleaner Exceptions
* Press Cleaner, and also may check its Exceptions.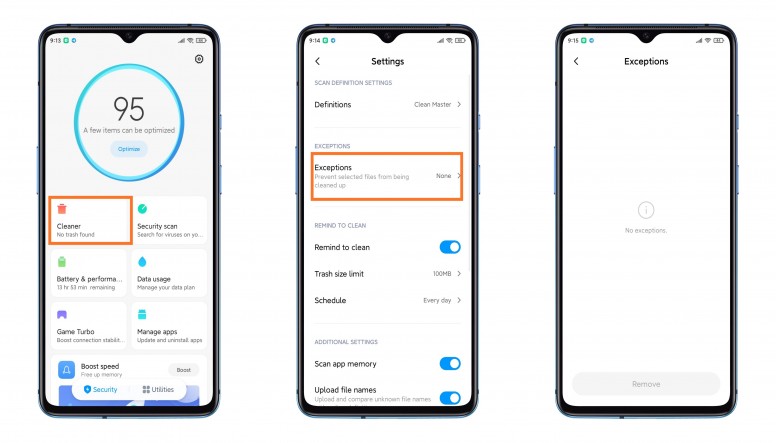 * After scan complete, Long press any item under Cache files or packages ...etc from scan results, Then press add to exceptions from popup screen.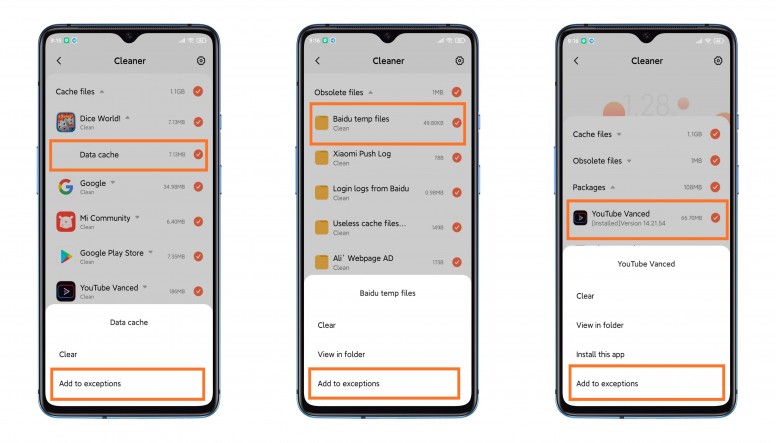 * Once again press Gear icon and review Cleaner exceptions, And also you may delete any item from Exceptions.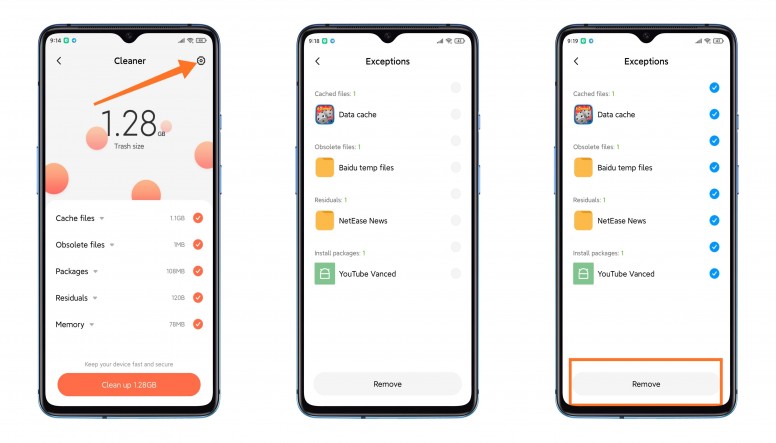 Dear Mi Fans, Do you use MIUI Security app Exceptions ?, Please feel free to share your thoughts with us in comments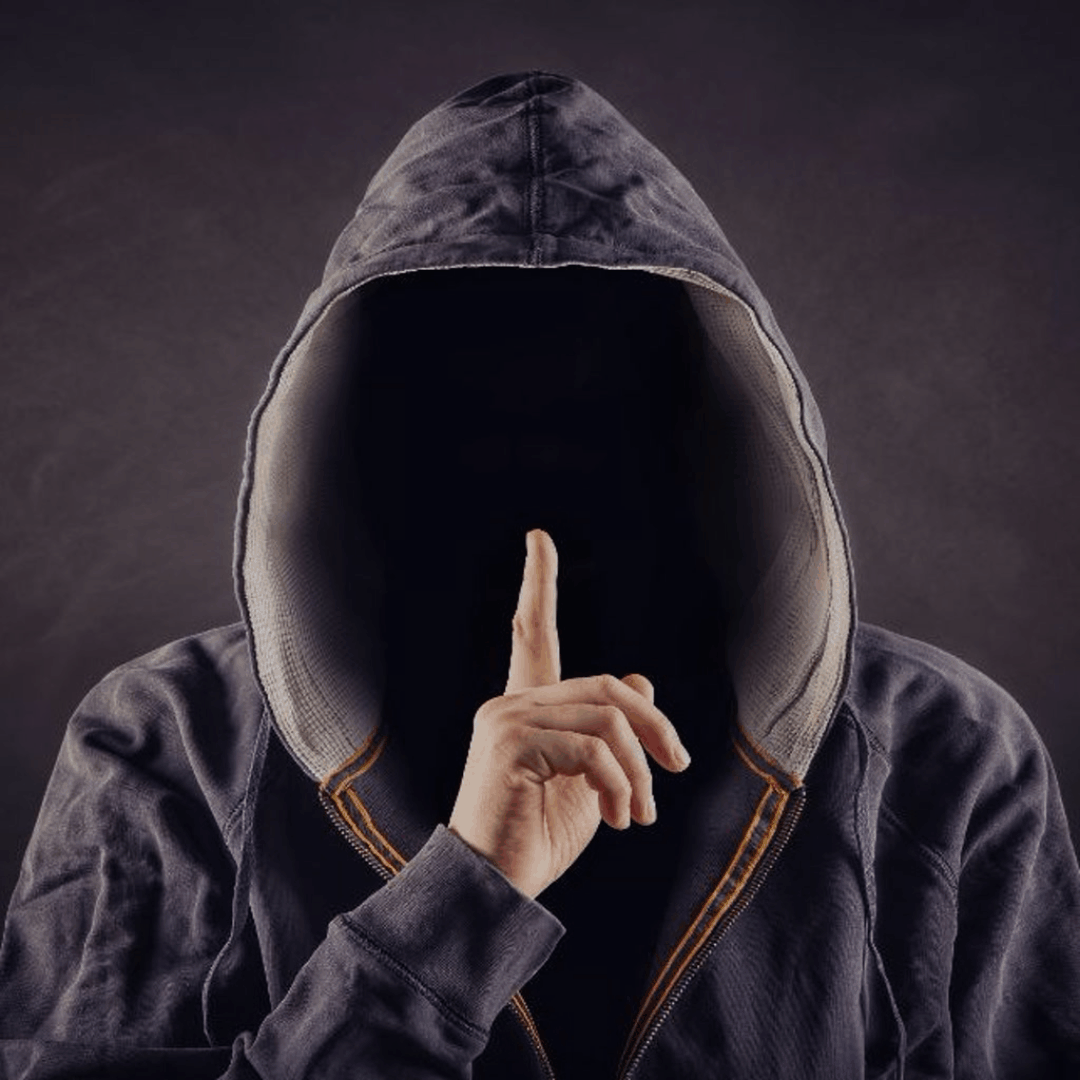 Related Threads