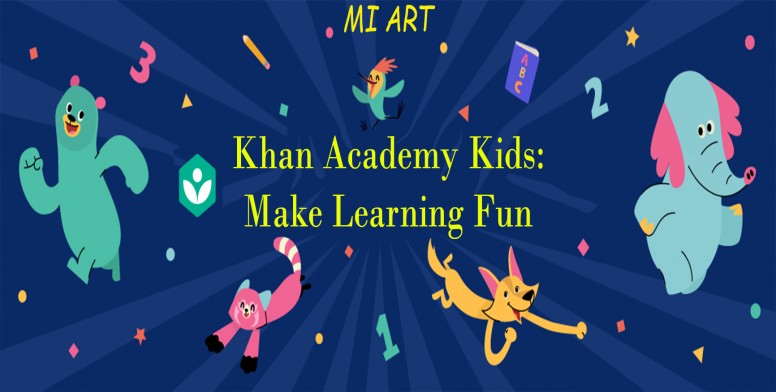 Hello MIUIers,
Hope you all are doing well. If you are a parent then you must know that raising a kid is a tough job. They are always playing around on their own and roam around. Teaching the kids is an even tougher job. There have been rise of many playgroup schools just to teach kids the basic of learning. As a parent you are always pondering on how to make your kids learn. The kids are more into mobile and games than learning now so its tougher now. If you are looking for a way to make your kids learn then Khan Academy Kids is probably your best choice. It would teach your kids to learn in an interactive way. Excited to know more then follow the review ahead.
R E V I E W
FIRST LOOK
Firstly, the app requires you to sign up and choose your kids age.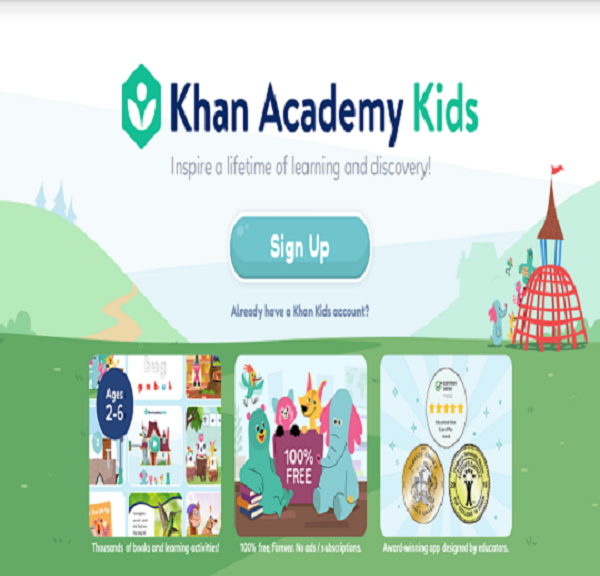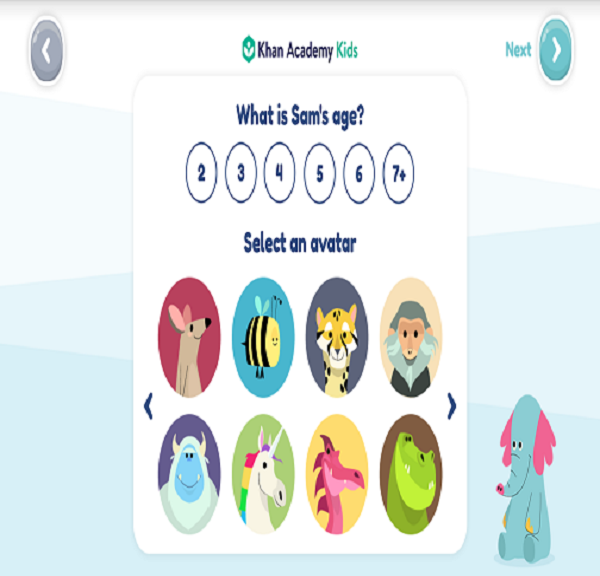 Although I have no kids I choose 5 as hypothetical age. Choose an avatar as well for your kid that they love most. After signing up you are ready to explore on the journey of learning. It would be fun and interactive.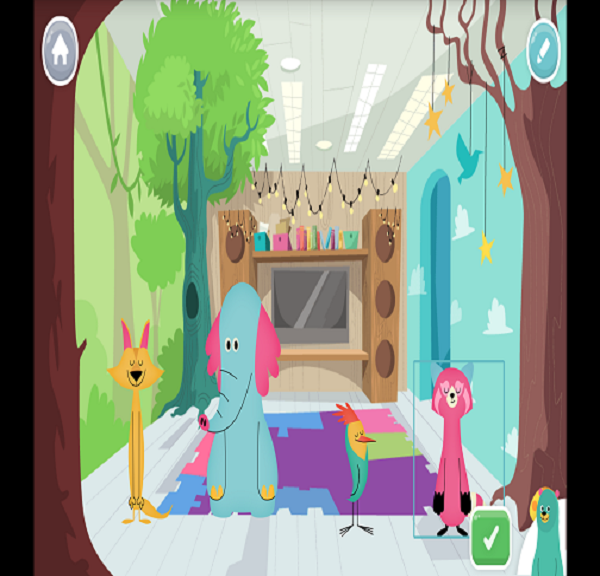 Choose one of the animals to be the companion of your journey and move ahead in the journey. Choose what is favorite to your kid and hop on the journey.
After you are ready the learning begins. The learning is quite interactive teaching your kids various concepts like counting, drawing as you move on the journey. There are even rewards that you earn which can be used to get gifts for the animals.
Here I have to select 2 hats of any type for 2 of the animals and put them over the animals. After I do that have to click on okay button on the below. You get reward for the task. Simple and cool right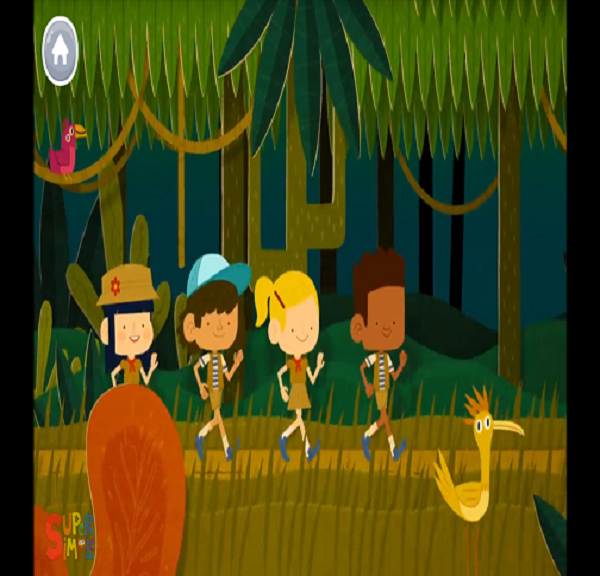 This teaches counting. Here I have to count how many kids are on the woods. So there are 4 kids and I select the kids who are on the woods. As video progresses it asks different questions like who is first on the line, who is third on the line and so on. This interactive way is very fun. The music is also very friendly for kids.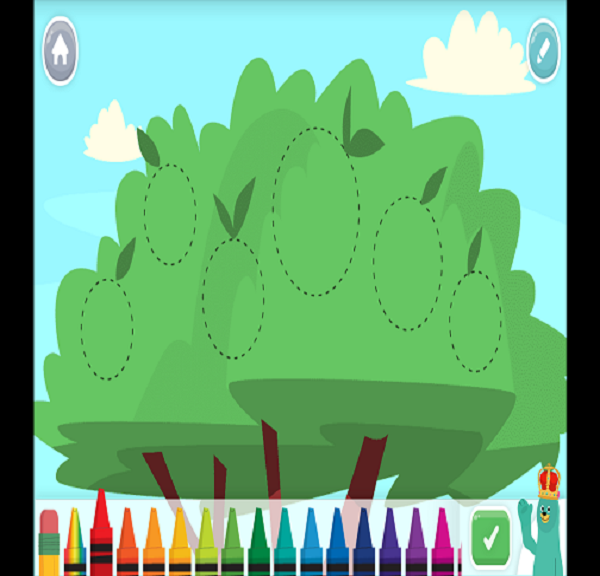 Here I have to draw fruits. You can draw fruits of different color by choosing different colors from below. As you are done with the task just click on the green button below to know you are done.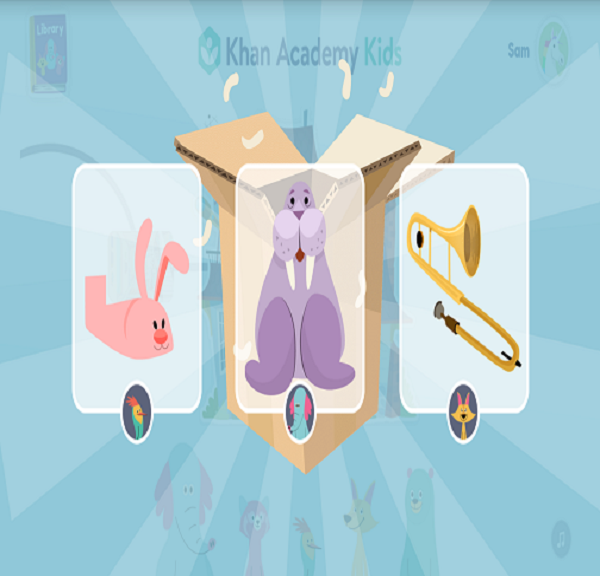 As I said you get rewards for completing the tasks. After collecting rewards you can choose the rewards that you can choose to give to your animal friends. You can only choose from 1 out of 3 so it depends on what your kid wanna gift to the animals. So nice
.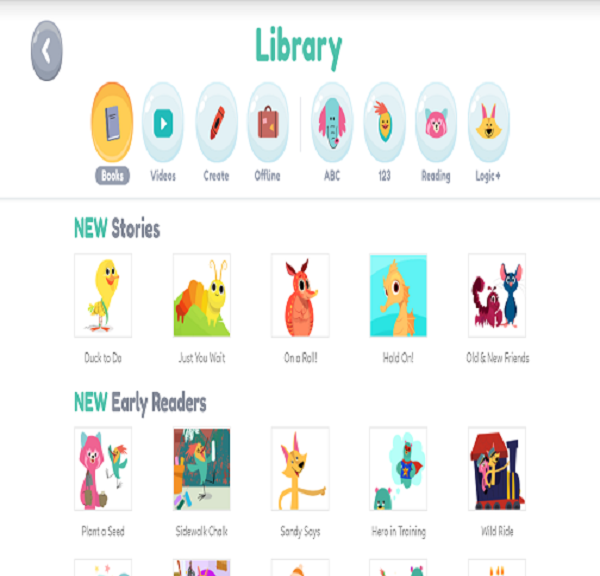 All the above mentioned features are of story mode or normal mode. Khan Academy Kids also has library function where you can browse from different features like books, videos, create, offline, abc, 123, reading and logic+. Choose whatever your kid is interested in and go ahead. I am going to explore a few of them here and rest you can explore yourself.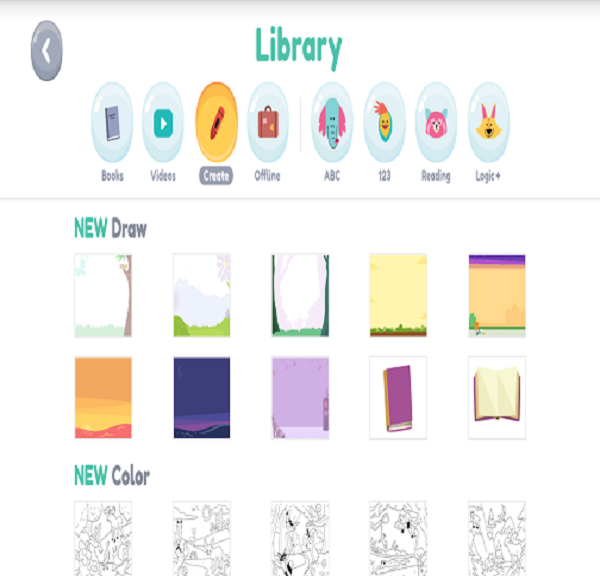 For instance in create you can draw images or fill in the color to images. Whatever your kid is interested in choose one of the 2 and draw or color the image you like.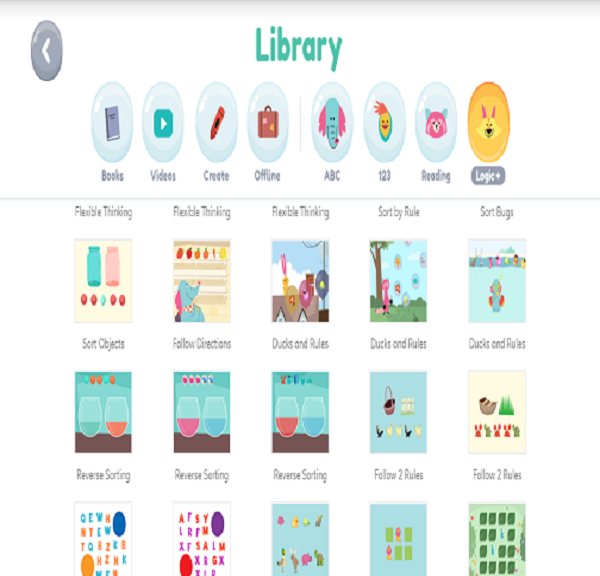 Logic+ includes things like sorting, following rules, follow directions etc. The actions that requires a bit of logic basically.
CONCLUSION
Khan Academy Kids is a nice app that allows kids to learn in fun and interactive way. The different features available in the app and the music of the app makes it a should have app for learning. You can easily teach your kids new things in a fun way with help of Khan Academy Kids. The best part of the app is it is entirely free with no ads and purchases to be made.
Pros & Cons
Pros
Fun to use.
Interactive learning and good sound.
Requires no payment whatsoever.

Cons
Requires internet connection for most of the features.

If you are looking for a fun way to teach your kids then Khan Academy Kids is your choice. The app has lot of features and it is quite interactive allowing your kids to learn concepts in fun and easy way. It is completely free with no ads which is the best feature about it. The only downside it has is that most of the features require internet connection but it also has offline mode so its packed with features to deliver learning.
Rate